Abstract
Ready-mix formulation consists of two insecticides—endosulfan (35 %) and cypermethrin (5 %). To understand the dissipation pattern of the insecticides on made tea from the north-east region of India, it was applied twice in 10 day interval @ 1,000 mL/ha (350 g a.i. endosulfan + 50 g a.i. cypermethrin) and 2,000 mL/ha (700 g a.i. endosulfan + 100 g a.i. cypermethrin) along with untreated control. The made tea samples were collected at 0, 1, 3 and 7 days interval after last application. The dissipation rate of endosulfan and cypermethrin followed first order kinetics. The calculated half-life values were found in the range between 1.7 to 2.1 days for endosulfan and 1.0 to 1.1 days for cypermethrin.
Access options
Buy single article
Instant access to the full article PDF.
USD 39.95
Price includes VAT (USA)
Tax calculation will be finalised during checkout.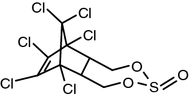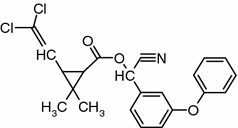 References
Agnihothrudu V, Muraleedharan N (1990) Pesticide residues in tea. Planters Chronicle 85:125–127

Bhattacharyaya A, Chowdhury A, Som Choudhury AK, Pahari AK, Roy US (1995) Studies on the Residue, Persistence and Preharvest Interval of Cythion, Durmot and Ripcord in Made Tea of Darjeeling. Pestology 19(2):28–36

Bisen JS, Ghosh Hajara N (2000) Persistence and degradation of some insecticides in Darjeeling Tea. J Plant Crop 28(2):123–131

Cabras P, Angioni A, Garau VL, Menelli EV, Cabitza F, Pala M (1998) Pesticide residue in raisin processing. J Agric Food Chem 46:2309–2311

Chen ZM, Wan HB (1988) Factors affecting residues of pesticides in tea. Pestic Sci 23:109–118

Chen ZM, Wan HB, Wang Y, Xue Y, Xia H (1987) Fate of Pesticides in the ecosystem of tea garden. In: Proceedings Int. Sym. Tea Quality-Human Health. Tea Research Institute, Chinese Academy of Agriculture Sciences, Hangzhou, China, pp. 146–149 (4–9 November 1987)

Chowdhury A, Bhattacharyya A, Som Choudhury AK, Dhar PP, Samanta AK (1995) Recent trends in pest and residue management in tea. Proceedings of '95 International Tea-Quality-Human Health Symposium, November 7–10, 1995, Shanghai, China, 386–391

Crosby PG, Moilanon KW, Nakagawa M, Wong AS (1972) Environmental toxicology of pesticides. Academic Press, New York 423

FAO/WHO Food Standard, Codex alimentarius (2006). http://www.codexalimentarius.net/mrls/pestdes/jsp/pest_q-e.jsp; Accessed on November 06, 2006

Gajbhiye VT, Agnihotri NP, Jain HK (1989) Cypermethrin residue on Tea. Pestic Res J 1(2):83–87

Gunther FA, Blinn RC (1955) Analysis of insecticides and acaricides. Inter Science Publishers, New York, p 696

Hoskins WM (1961) Mathematical treatment of loss of esticide residues. Plant Protect Bull FAO 9:163–168

Jaggi S, Sood C, Kumar V, Ravindranath SD, Shanker A (2001) Leaching of pesticides in tea brew. J Agric Food Chem 49:5479–5483

Kumar V, Tewary DK, Ravindranath SD, Shanker A (2004) Investigation in tea on fate of fenazaquin residue and its transfer in brew. Food Chem Toxicol 42:423–428

Miller GC, Donaldson SG (1994) Factor affecting photolysis of organic compounds on soils. In: Helz GR, Zepp RG, Crosby DG (eds) Aquatic and surface photochemistry. Lewis Publishers, Boca Raton, pp 97–109

Miller GC, Zepp RG (1983) Extrapolating photolysis rate from the laboratory to the environment. Residue Rev 85:89–110

Samanta AK, Dhar PP, Bhattacharyya A, Chowdhury A, Saha S, Somchoudhury AK (1995) Studies on the residues of endosulfan in made tea of Dooars, West Bengal. Pestology 19(5):20–23

Somchoudhury AK, Samanta A, Dhar P (1993) Approaches to integrated control of tea mosquito bug. Proceeding of the International Symposium on Tea Science and Human Health, January 11–14, Calcutta, India, 330–338
Acknowledgments
The authors are very grateful to M/S Excel Industries Ltd., Mumbai for financial support and the Manager of Kamalpur tea estate, Darjeeling, West Bengal for conducting the field experiment.
About this article
Cite this article
Pramanik, S.K., Saha, P., Bhattacharyya, A. et al. Studies on the Fate of Ready-Mix Formulation of Endosulfan and Cypermethrin in Tea. Bull Environ Contam Toxicol 89, 1016–1020 (2012). https://doi.org/10.1007/s00128-012-0808-3
Received:

Accepted:

Published:

Issue Date:
Keywords
Endosulfan

Cypermethrin

Dissipation

Half-life

Residue