Abstract
This study investigated the environmental impact of two commercial stormwater pipe-repair technologies (Ultraliner and Troliner). These technologies use liners believed to contain three plasticizers of potential environmental concern: bisphenol A (BPA), di-(2-ethylhexyl) phthalate (DEHP), and benzyl butyl phthalate (BBP). The release of these two products was investigated both experimentally and mathematically. Kinetic batch experiments were conducted to determine if contaminants were leaching from Ultraliner, Troliner, and the grout (used with Troliner) into water. In all cases for all incubation times up to 48 h, none of the three plasticizers were detected in water in contact with any of the pipe-repair materials. A generic GC-FID scan did not detect any unidentified compounds relative to control samples. In addition, a mathematical model of plasticizer leaching from the pipe-liner material was developed. Under various pipe geometries, simulated aqueous concentrations of the plasticizers were less than regulatory limits.
Access options
Buy single article
Instant access to the full article PDF.
USD 39.95
Price includes VAT (USA)
Tax calculation will be finalised during checkout.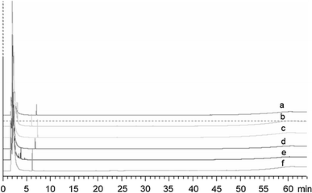 References
Catherine H, Pirkko H, Malcolm P, John S (1997) The estrogenic activity of phthalate esters in vitro. Environ Health Perspect 105:802–811

Donaldson BM (2009) Environmental implications of cured-in-place pipe rehabilitation technology. Transp Res Record 2123:172–179

Fischer HB (1979) Mixing in inland and coastal waters. Academic Press, New York

Genuchten MTV, Alves WJ (1982) Analytical solutions of the one-dimensional convective-dispersive solute transport equation. US Department of Agriculture, Washington

Guo JCY (2003) Urban storm water design. Water Resources Publications, LLC, Colorado

Kavlock R, Boekelheide K, Chapin R, Cunningham M, Faustman E, Foster P, Golub M, Henderson R, Hinberg I, Little R, Seed J, Shea K, Tabacova S, Tyl R, Williams P, Zacharewski T (2002) NTP center for the evaluation of risks to human reproduction: phthalates expert panel report on the reproductive and developmental toxicity of butyl benzyl phthalate. Reprod Toxicol 16:453–487

Klecka GM, Staples CA, Clark KE, Van Der Hoeven N, Thomas DE, Hentges SG (2009) Exposure analysis of bisphenol A in surface water systems in North America and Europe. Environ Sci Technol 43:6145–6150

Moore NP (2000) The oestrogenic potential of the phthalate esters. Reprod Toxicol 14:183–192

Norrgren L, Blom A, Andersson PL, BˆRjeson H, Larsson DGJ, Olsson PE (1999) Effects of potential xenoestrogens (DEHP, nonylphenol and PCB) on sexual differentiation in juvenile Atlantic salmon (Salmo salar). Aquat Ecosys Health Manage 2:311–317

Staples CA, Peterson DR, Parkerton TF, Adams WJ (1997) The environmental fate of phthalate esters: a literature review. Chemosphere 35:667–749

Staples CA, Dorn PB, Klecka GM, O'block ST, Harris LR (1998) A review of the environmental fate, effects, and exposures of bisphenol A. Chemosphere 36:2149–2173

US Environmental Protection Agency (1995) National primary drinking water regulations. Available via http://nepis.epa.gov/Exe/ZyPURL.cgi?Dockey=9100PO48.txt Accessed 15 Jun 2012
Acknowledgments
The authors thank the Virginia Center for Transportation Innovation and Research (VCTIR) for providing support for this research. We also thank Dr. G. Michael Fitch of VCTIR for technical support.
About this article
Cite this article
Ren, D.E., Smith, J.A. Evaluation of Environmental Impacts of Two Common Restoration Methodologies for Pipes that Convey Stormwater Runoff. Bull Environ Contam Toxicol 89, 557–562 (2012). https://doi.org/10.1007/s00128-012-0742-4
Received:

Accepted:

Published:

Issue Date:
Keywords
Pipe repair

Phthalate

Stormwater

Plasticizer

Release