Abstract
This paper presents the results of DL-PCB releases to water, soil and residue from waste incinerators, crematorium and various industries such as cement, textile, paper and pulp, steel, thermal power plant, landfill sites and bricks kilns. Total TEQ as per WHO-TEFs (2006) in water, soil and residue ranged from 0.005 to 1.884 pg/L, 0.007 to 33.041 pg/g and 0.001 to 0.013 pg/g, respectively. PCB #118 was the predominant mono-ortho congener; followed by PCB #105. PCB #77 exhibited the highest values amongst non-ortho PCBs in the samples collected.
Access options
Buy single article
Instant access to the full article PDF.
USD 39.95
Price includes VAT (USA)
Tax calculation will be finalised during checkout.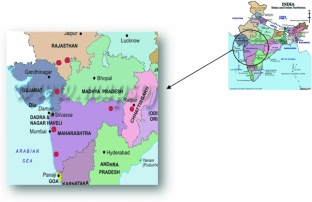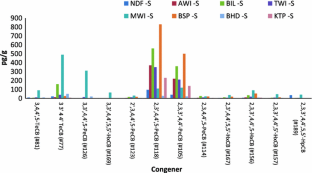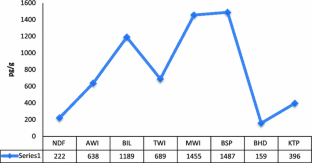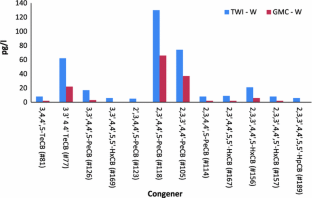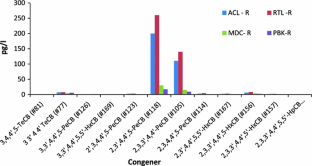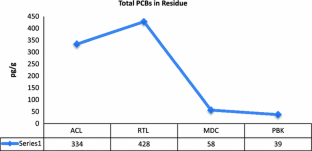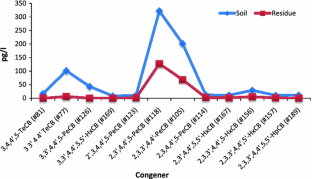 References
Aries E, Anderson DR, Fisher R, Fray TAT, Hemfrey D (2006) PCDD/F and ''dioxin-like'' PCB emissions from iron ore sintering plants in the UK. Chemosphere 65:1470–1480

ATSDR (2000) Toxicological profile for polychlorinated biphenyls (PCBs). Agency for Toxic Substances and Disease Registry (ATSDR, Atlanta

Cobo M, Galvez A, Conesa JA, de Correa CM (2009) Characterization of fly ash from a hazardous waste incinerator in Medellin Colombia. J Haz Mat 168:1223–1232

Colombo A, Benfenati E, Mariani G, Lodi M, Marras R, Rotella G, Senese V, Fattore E, Fanelli R (2009) PCDD/Fs in ambient air in north-east Italy: the role of a MSWI inside an industrial area. Chemosphere 77:1224–1229

Eljarrat E, Caixach J, Rivera J (2003) A comparison of TEQ contributions from PCDDs, PCDFs and dioxin-like PCBs in sewage sludges from Catalonia, Spain. Chemosphere 51:595–601

Guerriero E, Bianchini M, Gigliucci PF, Guarnieri A, Mosca S, Rossetti G, Varde M, Rotatori M (2009) Influence of process changes on PCDD/Fs produced in an iron ore sintering plant. Environ Eng Sci 26:71–79

Joung H, Seo YC, Kim KH (2007) Distribution of dioxins, furans, and dioxin-like PCBs in solid products generated by pyrolysis and melting of automobile shredder residues. Chemosphere 68:1636–1641

Ni YW, Zhang HJ, Fan S, Zhang XP, Zhang Q, Chen JP (2009) Emissions of PCDD/Fs from municipal solid waste incinerators in China. Chemosphere 75:1153–1158

Xu MX, Yan JH, Lu SY, Li XD, Chen T, Ni MJ, Dai HF, Wang F, Cen KF (2009) Concentrations, profiles, and sources of atmospheric PCDD/Fs near a municipal solid waste incinerator in Eastern China. Environ Sci Technol 43:1023–1029
Acknowledgments
The authors are thankful to Director, National Environmental Engineering Research Institute (NEERI), Nagpur for granting permission to present this work.
About this article
Cite this article
Chavhan, C., Sheikh, J., Algiwale, T. et al. Releases of Dioxin-like PCBs in Water, Soil and Residue Produced from High Thermal Processes and Waste Incinerators. Bull Environ Contam Toxicol 89, 537–541 (2012). https://doi.org/10.1007/s00128-012-0689-5
Received:

Accepted:

Published:

Issue Date:
Keywords
DL-PCBs

High thermal processes

Incinerators