Abstract
Sulfonamides and tetracyclines are pharmaceuticals widely used to treat human and animal diseases. They are of considerable concern in Korea because of the potential risk of residues in aquatic and terrestrial environments. This study investigated the mobility of veterinary drugs in the soil column with the application of manure compost to assess the risk of groundwater contamination by leaching in the Korean agricultural environment. The degree of sulfonamides and tetracyclines mobility, measured by the concentration of leachates from silty loam soil for 9 days, was observed being on the first day of this study, in the order sulfathiazole, sulfamethazine > sulfamethoxazole > chlortetracycline > oxytetracycline, and the sulfonamides concentrations were about ten times higher than the tetracyclines concentrations with continuous leaching. The results indicate that sulfonamides pose a high risk of ground and surface water contamination and tetracyclines have the potential to persist in soils with bioactive epimers.
Access options
Buy single article
Instant access to the full article PDF.
USD 39.95
Price includes VAT (USA)
Tax calculation will be finalised during checkout.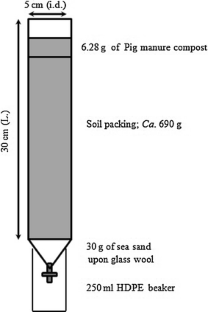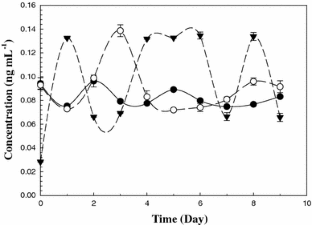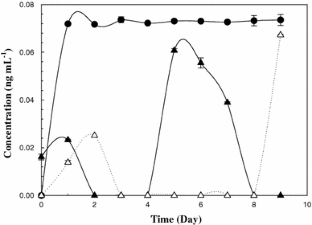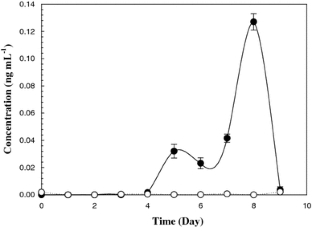 References
Berger K, Petersen B, Büning-Pfaue H (1986) Persistenz von Arzneimitteln aus Gülle in der Nahrungskette. Archiv Lebensmittelhyg 37:99–102

Halling-Sørens B (2001) Inhibition of aerobic growth and nitrification of bacteria in sewage sludge by antibacterial agents. Arch Environ Contam Toxicol 40:9–11

Halling-Sørensen B, Sengeløv G, Tjørnelund J (2002) Toxicity of tetracyclines and tetracycline degradation products to environmental relevant bacteria, including selected tetracycline-resistant bacteria. Arch Environ Contam Toxicol 42:263–271

Hirsch R, Ternes T, Haberer K, Kratz KL (1999) Occurrence of antibiotic in the aquatic environment. Sci Total Environ 225:109–118

Kay P, Blackwell PA, Boxall ABA (2005a) A lysimeter experiment to investigate the leaching of veterinary antibiotics through a clay soil and comparison with field data. Environ Pollut 134:333–341

Kay P, Blackwell PA, Boxall ABA (2005b) Transport of veterinary antibiotics in overland flow following the application of slurry to arable land. Chemosphere 59:951–959

Kay P, Blackwell PA, Boxall ABA (2005c) Column studies to investigate the fate of veterinary antibiotics in clay soils following slurry application to agricultural land. Chemosphere 60:497–507

Kümmerer K (2001) Pharmaceuticals in the environment. Springer, Berlin

Langhammer JP, Büning-Pfaue H (1989) Bewertung von Arzneistoff-Rückständen aus der Gülle im Boden. Lebensmittelchem Gerichtl Chem 43:103–113

Lynch MR (ed) (1995) Procedures for assessing the environmental fate and ecotoxicity of pesticides. SETAC, Brussels

Martínez-Carballo E, Gonza′lez-Barreiro C, Scharf S, Gans O (2007) Environmental monitoring study of selected veterinary antibiotics in animal manure and soils in Austria. Environ Pollut 148:570–579

NIER (2007) Development of analytical method and the study of exposure of pharmaceuticals and personal care products in environment (II), National Institute of Environmental Research, Republic of Korea

Sukul P, Spiteller M (2006) Sulfonamides in the environment as veterinary drugs. Rev Environ Contam Toxicol 187:67–101

Thiele-Bruhn S, Seibicke T, Schulten H-R, Leinweber P (2004) Sorption of sulfonamide pharmaceutical antibiotics on whole soils and particle-size fractions. J Environ Qual 33:1331–1342

Tolls J (2001) Sorption of veterinary pharmaceuticals in soils: a review. Environ Sci Technol 35(17):3397–3406

US EPA (1985) Pesticide assessment guidelines, subdivision N, chemistry: environmental fate, series 163–1: soil column leaching studies. US EPA Hazard Evaluation Division, Office of Pesticide Programs, EPA-540/9-85-017
Acknowledgments
This study was funded by grant from the IAEA Research Contract No. 15578/R0 (CRP) and NVRQS Research Work B-FS08-2009-10-02.
About this article
Cite this article
Kwon, JW. Mobility of Veterinary Drugs in Soil with Application of Manure Compost. Bull Environ Contam Toxicol 87, 40 (2011). https://doi.org/10.1007/s00128-011-0297-9
Received:

Accepted:

Published:
Keywords
Mobility

Sulfonamides

Tetracyclines

Soil column

Leaching