Abstract
A simple, easy, cheap and efficient analytical method for determination of multiple pesticide residues including organochlorine, organophosphorus, synthetic pyrethroids and herbicides in rice grain by capillary gas chromatography is developed. The quantification of residues was done by capillary gas chromatography with a μ-ECD detector and a HP-5MS capillary column. Known amounts of a mixture of pesticides were added to grain prior to extraction, cleanup and GC-determination. Recoveries were checked at two fortification levels; 0.1 and 0.5 μg/g. Qualitative and quantitative analysis were carried out based on the retention time and peak area basis. The results show that the average recovery of the analytical method for the fortified rice samples was in the range of 74%-111% and %RSD in the range of 2.41–12.42. The analytical method was used to analyze commercial rice grain samples.
Access options
Buy single article
Instant access to the full article PDF.
USD 39.95
Price includes VAT (USA)
Tax calculation will be finalised during checkout.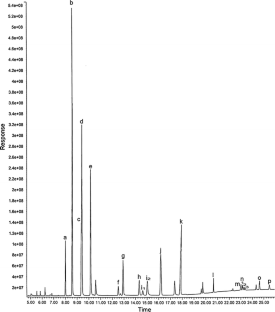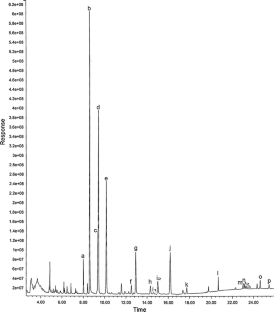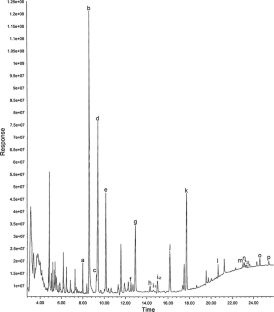 References
Aldana-Madrid ML, Valdez-Hurtado S, Vargas-Valdez ND, Salazar-Lopez NJ, Silveria-Gramont MI, Loarca-Pina FG, Rodriguez-Olibarria G, Wong-Corral GJ, Borboa-Flores J, Burgos-Herzandez A (2008) Insecticide residues in stored grain in Sonora, Mexico: quantification and toxicity testing. Bull Environ Contam Toxicol 80:93–96

Bottomley P, Baker PG (1984) Multi-residue determination of organochlorine, organophosphorus and synthetic pyrethroid pesticide in grain by gas-liquid and high performance liquid chromatography. Analyst 109:85–90

Dong NT, Mi HE, Suk SM, Ra KS, Ra YM (2008) A multi-residue method for the determination of 203 pesticides in rice paddies using gas chromatography/mass spectrometry. Anal Chim Acta 619:67–74

Guo-Fang P, Yong-Ming L, Chun-Lin F, Jin-Jie Z, Yan-Zhong C, Xue-Min L, Zeng-Yin L, Yan-Ping W, Tong-Tong G (2006) Simultaneous determination of 405 pesticide residues in grain by accelerated solvent extraction then gas chromatography-mass spectrometry or liquid chromatography-tandem mass spectrometry. Anal Bioanal Chem 384:1366–1408

Haroldo SD, Ledjane LS (2004) Analysis of pesticide residues in rice using matrix solid-phase dispersion (MSPD). J Braz Chem Soc 15:690–694

Iqbal M, Ali A (2006) Analysis of combining ability for spike characteristics in wheat (Triticum aestivum L.). Int J Agric Biol 8:684–687

Jamil A, Ata Z, Khaliq A (2005) Increasing the efficiency of sorghum water extract (sorgaab) by mixing with lower doses of isoproturon to control weeds in wheat. Int J Agric Biol 7:712–718

Khan IAT, Riazuddin, Parveen Z, Ahmed M (2007a) Multi-residue determination of synthetic pyrethroids and organophosphorus pesticides in whole wheat flour using gas chromatography. Bull Environ Contam Toxicol 79:454–458

Khan IAT, Parveen Z, Riazuddin, Ahmed M (2007b) Multi-residue determination of organophosphorus pesticides and synthetic pyrethroids in wheat. Int J Agric Biol 9:905–908

Ping Z, Yan-Yun H, Xuan S, Guo-Ping S (2007) Multiresidue determination of thermolabile insecticides in cereal products by gas chromatography-mass spectrometry: evalution with on-column injection and conventional hot splitless injection. J Sep Sci 30:2719–2726

Sharp GJ, Brayan JS, Dilli S, Hadded PR, Desmarchelier JM (1988) Extraction, clean-up and chromatographic determination of organophosphate, pyrethroid and carbamate insecticides in grain and grain products. Analyst 113:1493–1507

Xiuli X, Li L, Gangdou D, Xiang L, Daning W (2008) Rapid analysis of 13 pesticide residues in rice by large volume injection/gas chromatography-mass spectrometry coupled with solid phase extraction. Fenxi Ceshi Xuebao 27:30–33

Zhang WG, Chu XG, Cai HX, An J, Li CJ (2006) Simultaneous determination of 109 pesticides in unpolished rice by a combination of gel permeation chromatography and florisil column purification, and gas chromatography/mass spectrometry. Rapid Commun Mass Spectrom 20:609–617
Acknowledgments
We thank the Project-Director National Animal and Plant Health Inspection Project (NAPHIS), for providing the financial support.
About this article
Cite this article
Uddin, R., Iqbal, S., Khan, M.F. et al. Determination of Pesticide Residues in Rice Grain by Solvent Extraction, Column Cleanup, and Gas Chromatography-Electron Capture Detection. Bull Environ Contam Toxicol 86, 83–89 (2011). https://doi.org/10.1007/s00128-010-0178-7
Received:

Accepted:

Published:

Issue Date:
Keywords
GC-ECD

Multiple pesticide residues

Rice grain