Abstract
Levels of copper, zinc and lead were determined in sediments and edible muscle of marine snail Strombus gigas collected from Guacanayabo Gulf, Cuba. The concentration range of each metal in marine snail muscle on mg kg−1 wet weight varied as follows: Cu = 6.4–32.6, Zn = 20.4–31.1 and Pb = 0.2–2.3; and in corresponding sediments (on mg kg−1 dry weight) as: Cu = 157–186, Zn = 56–94 and Pb = 20–37. The average biota-sediment accumulation factors (BSAFs) obtained for studied metals are less than unity in all cases, indicating that only a little fraction of metal content in the sediments is bioavailable, independently of their possible enrichments in the sediments. The concentrations of copper and lead in some of the marine snails are above typical public health recommended limits.
Access options
Buy single article
Instant access to the full article PDF.
USD 39.95
Price includes VAT (USA)
Tax calculation will be finalised during checkout.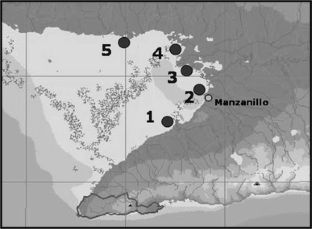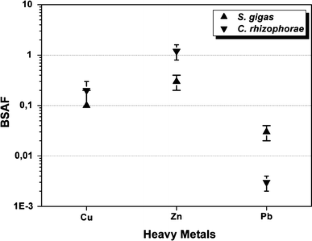 References
Díaz Rizo O, Olivares Reumont S, Viguri Fuente J, Díaz Arado O, López Pino N, D′Alessandro Rodríguez N, De la Rosa Medero D, Gelen Rudnikas A, Arencibia Carballo G (2010) Copper, zinc and lead enrichments in sediments from Guacanayabo gulf, Cuba, and its bioaccumulation in oysters, crassostrea rhizophorae. Bull Environ Contam Toxicol 84(1):136–140

Dybczynski R, Suschny O (1974) Reference Material SL-1 "Lake Sediment". Report IAEA/RL/64. IAEA, Vienna

Dybczynski R, Tugsavul A, Suschny O (2007) Soil-5, a new IAEA certified reference material for trace elements determinations. Geostand Geoanalytical Res 3:61–87

EPA (1996) SW-846 test methods for evaluating solid waste, physical/chemical methods, method 3052: microwave assisted acid digestion of siliceous and organically based matrices. http://www.epa.gov/osw/hazard/testmethods/sw846/pdfs/3052.pdf. Accessed 9 Jan 2008

EPA (2007a) SW-846 test methods for evaluating solid waste, physical/chemical methods, method 6020a: inductively coupled plasma-mass spectrometry. http://www.epa.gov/osw/haard/testmethods/sw846/pdfs/6020a.pdf. Accessed 9 Jan 2008

EPA (2007b) SW-846 test methods for evaluating solid waste, physical/chemical methods, method 6010c: inductively coupled plasma-atomic emission spectrometry. http://www.epa.gov/osw/hazard/testmethods/sw846/pdfs/6010c.pdf. Accessed 9 Jan 2008

IAEA (1994) Reference material IAEA-356 "polluted marine sediment". IAEA/AL/080 Report. IAEA, Vienna

MAFF (1981) Survey of copper and zinc in food. Fifth report of the steering group on food surveillance. The working party on the monitoring of foodstuffs for heavy metals. Food surveillance paper No. 5. Her Majesty's stationery office, London

MAFF (1982). Survey of lead in food. Tenth report of the steering group on food surveillance. The working party on the monitoring of foodstuffs for heavy metals. Food surveillance paper No. 10. Her Majesty's stationery office, London

NC (2006) Norma Cubana-493. Metallic contaminant in food – sanitary regulation. Cuban national bureau of standards. ICS: 67.020, Havana (in Spanish)

Padilla R, Markowicz A, Wegrzynek D, Chinea E, Bamford SA, Hernández D (2007) Quality management and method validation in EDXRF analysis. X-Ray Spectrom 36:27–34

Pszonicki L (1984) Reference material IAEA Soil-7. Report IAEA/RL/112. IAEA, Vienna

Quevauviller Ph, Marrier E (1995) Quality assurance and quality control for environmental monitoring. VCH, Weinheim

Szefer P, Ali AA, Ba-Haroon AA, Geldon J, Nabrzyski M (1999) Distribution and relationships of selected metals in molluscs and associated sediments from the Gulf of Aden, Yemen. Environ Pollut 106:299–314

Wilson SA (1997) The collection, preparation and testing of USGS reference material BCR-2, Columbia River, Basalt, US. Geological survey open-file report 98-00x

WinAxil (2005) WinAxil code.Version 4.5.2. WinAxil, CANBERRA-MiTAC
About this article
Cite this article
Díaz Rizo, O., Olivares Reumont, S., Viguri Fuente, J. et al. Copper, Zinc and Lead Bioaccumulation in Marine Snail, Strombus gigas, from Guacanayabo Gulf, Cuba. Bull Environ Contam Toxicol 85, 330–333 (2010). https://doi.org/10.1007/s00128-010-0093-y
Received:

Accepted:

Published:

Issue Date:
Keywords
Heavy metals

Strombus gigas

Sediments

Guacanayabo gulf

Cuba