Abstract
White-winged dove (Zenaida asiatica L.) exposure to environmentally accessible lead is a management concern. Detectable concentrations of lead were found in 142 (66%) of 214 white-winged doves collected in 2002 and 2003 at two wildlife management units in South Texas. Mean ± SD lead concentration was 0.70 ± 1.10 μg/g dry weight and ranged from ND to 11.01 μg/g dw. Lead concentrations were significantly lower in the 2002 samples, but similar between management units, age, and gender. White-winged doves in South Texas are being exposed to lead in the environment with some reaching subclinical to toxic levels.
Access options
Buy single article
Instant access to the full article PDF.
USD 39.95
Price includes VAT (USA)
Tax calculation will be finalised during checkout.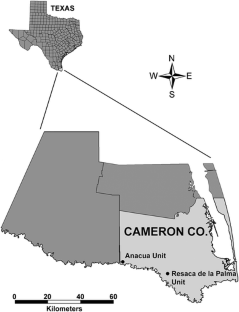 References
Best TL, Garrison TE, Schmitt CG (1992) Availability and ingestion of lead shot by mourning doves (Zenaida macroura) in southeastern New Mexico. Southwest Nat 37:287–292

Buerger TT, Mirarchi RE, Lisano ME (1986) Effects of lead shot ingestion on captive mourning dove survivability and reproduction. J Wildl Manag 50:1–8

Castrale JS (1989) Availability of spent lead shot in fields managed for mourning dove hunting. Wildl Soc Bull 17:184–189

Franson JC (1996) Interpretation of tissue and lead residues in birds other than waterfowl. In: Beyer WN, Heinz GH, Redmon-Norwood AW (eds) Environmental contaminants in wildlife: interpreting tissue concentrations. CRC Press, Boca Raton, pp 265–279

Fredricks TB, Fedynich AM, Benn S, Ford L (2009) Environmental contaminants in white-winged doves (Zenaida asistica asiatica) from the Lower Rio Grande Valley of Texas, USA. Arch Environ Contam Toxicol 57:387–396

Grasman KA, Scanlon PF (1995) Effects of acute lead ingestion and diet on antibody and T-cell-mediated immunity in Japanese quail. Arch Environ Contam Toxicol 28:161–167

Heisel DR (1990) Less than obvious: statistical treatment of data below the detection limit. Environ Sci Tech 24:1766–1774

Kendall RJ, Scanlon PF (1979) Lead concentrations in mourning doves collected from middle Atlantic game management areas. Proc Ann Conf SE Assoc Fish & Wildl Agencies 33:165–172

Kendall RJ, Scanlon PF (1981) Effects of chronic lead ingestion on reproductive characteristics of ringed turtle doves Streptopelia risoria and on tissue lead concentrations of adults and their progeny. Environ Pollut (Series A) 26:203–213

Lewis JC, Legler E Jr (1968) Lead shot ingestion by mourning doves and incidence in soil. J Wildl Manag 32:476–482

Locke LN, Bagley GE (1967) Lead poisoning in a sample of Maryland mourning doves. J Wildl Manag 31:515–518

Ohlendorf HM, Lowe RW, Kelly PR, Harvey TE (1986) Selenium and heavy metals in San Francisco Bay diving ducks. J Wildl Manag 50:64–71

Rattner BA, Franson JC, Sheffield SR, Goddard CI, Leonard NJ, Stang D, Wingate PJ (2008) Sources and implications of lead ammunition and fishing tackle on natural resources. The Wildlife Society Technical Review 08-01, Bethesda, Maryland

Schulz JH, Millspaugh JJ, Washburn BE, Wester GR, Lanigan JTI, Franson JC (2002) Spent-shot availability and ingestion on areas managed for mourning doves. Wildl Soc Bull 30:112–120

Stone C, Soars JH (1974) (Abstract) Studies on the metabolism of lead in Japanese quail. Poultry Sci 53:1982

Tewes ME, Blanton DR (1998) Potential impacts of international bridges on ocelots and jaguarundis along the Rio Grande Wildlife Corridor. In: Evink GL, Garrett P, Zeigler D, Berry J (eds) Proceedings of the International Conference on Wildlife Ecology and Transportation, Report FL-ER-69-98. Florida Department of Transportation, Tallahassee, pp 135–139
Acknowledgments
Funding was provided by Texas Parks and Wildlife Department with proceeds from the white-winged dove hunting stamp and the Caesar Kleberg Wildlife Research Institute. Jaclyn Canas, Ed Scollon, George Cobb, and Gopal Coimbatore provided assistance with analytical method development and lead analysis. Authors wish to thank the numerous hunters who participated in field collections. This is manuscript No. 10-124 of the Caesar Kleberg Wildlife Research Institute.
About this article
Cite this article
Fedynich, A.M., Fredricks, T.B. & Benn, S. Lead Concentrations of White-winged Doves, Zenaida asiatica L., Collected in the Lower Rio Grande Valley of Texas, USA. Bull Environ Contam Toxicol 85, 344–347 (2010). https://doi.org/10.1007/s00128-010-0072-3
Received:

Accepted:

Published:

Issue Date:
Keywords
Contaminant

Lead

White-winged dove

Zenaida asiatica