Abstract
Earlier studies with in vitro models have revealed that application of vitamin C can act as a primary NO2 absorption substrate to contribute to NO2-induced cellular injury. In the present study, we showed that the pharmacological application of vitamin C had dual role in lungs of mice exposed to NO2, with an exacerbated oxidative stress occurring at low concentrations, as indicated by excessive reactive oxygen species production and lipid peroxidation. However, at high concentrations, vitamin C functioned as an antioxidant removing reactive oxygen species and maintaining a reducing status in cells, alleviating NO2-induced oxidative toxicity.
Access options
Buy single article
Instant access to the full article PDF.
USD 39.95
Price includes VAT (USA)
Tax calculation will be finalised during checkout.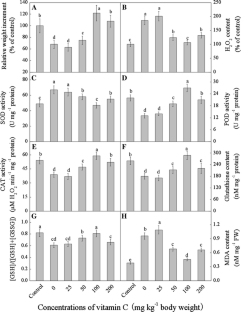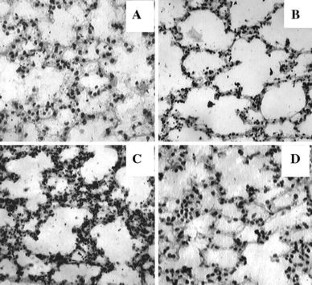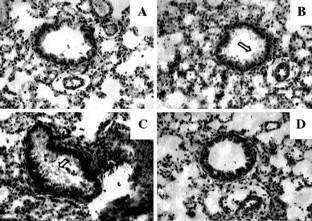 References
Aebi HE (1983) Catalase. In: Bergmeyer HU (ed) Methods of enzymatic analyses. Verlag Chemie, Weinheim, pp 273–282

Aesif SW, Anathy V, Havermans M, Guala AS, Ckless K, Taatjes DJ, Janssen-Heininger YMW (2009) In situ analysis of protein S-glutathionylation in lung tissue using glutaredoxin-1-catalyzed cysteine derivatization. Am J Pathol 175:36–45

Brandsma CA, Hylkema MN, Luinge MA, Geerlings M, Klok PA, Cassee FR, Timens W, Postma DS, Kerstjens HAM (2008) Nitrogen dioxide exposure attenuates cigarette smoke-induced cytokine production in mice. Inhal Toxicol 20:183–189

Cantin AM, North SL, Hubbard RC, Crystal RG (1987) Normal alveolar epithelial lining fluid contains high levels of glutathione. J Appl Physiol 63:152–157

Cantin AM, Hubbard RC, Crystal RG (1989) Glutathione deficiency in the epithelial lining fluid of the lower respiratory tract in idiopathic pulmonary fibrosis. Am Rev Respir Dis 139:370–372

Esterbauer H, Cheeseman KH (1990) Determination of aldehydic lipid peroxidation products: malonaldehyde and 4-hydroxynonenal. Methods Enzymol 186:407–421

Griffith OW, Meister A (1979) Potent and specific inhibition of glutathione synthesis by buthionine sulfoximine (s-n-butylhomocysteine sulfoximine). J Biol Chem 254:7558–7560

Han XL, Naeher LP (2006) A review of traffic-related air pollution exposure assessment studies in the developing world. Environ Pollut 32:106–120

Hemeda HM, Klein BP (1990) Effects of naturally occuring antioxidants on peroxidase activity of vegetable extracts. J Food Sci 55:184–185

Kinnula VL, Crapo JD (2003) Superoxide dismutases in the lung and human lung diseases. Am J Respir Crit Care Med 167:1600–1619

Li RG, Li TT, Hao L, Xu X, Na J (2009) Hydrogen peroxide reduces lead-induced oxidative stress to mouse brain and liver. Bull Environ Contam Toxicol 82:419–422

Lowry OH, Rosenbrough NJ, Far AL, Randel RJ (1951) Protein measurement with folin–phenol reagent. J Biol Chem 193:265–275

Mak JC (2008) Pathogenesis of COPD. Part II. Oxidative-antioxidative imbalance. Int J Tuberc Lung Dis 12:368–374

Menzel DB (1992) Antioxidant vitamins and prevention of lung disease. Ann N Y Acad Sci 669:141–155

Menzel DB (1994) The toxicity of air pollution in experimental animals and humans: the role of oxidative stress. Toxicol Lett 72:269–277

Nadeem A, Masood A, Siddiqui N (2008) Review: Oxidant–antioxidant imbalance in asthma: scientific evidence, epidemiological data and possible therapeutic options. Ther Adv Respir Dis 2:215–235

Packer JE, Slater TF, Willson RL (1979) Direct observation of a free radical interaction between vitamin E and vitamin C. Nature 278:737–738

Postlethwait EM, Langford SD, Bidani A (1990) Reactive absorption of nitrogen dioxide by pulmonary epithelial lining fluid. J Appl Physiol 69:523–531

Postlethwait EM, Langford SD, Jacobson LM, Bidani A (1995) NO2 reactive absorption substrates in rat pulmonary surface lining fluids. Free Radic Biol Med 19:553–563

Poynter ME, Persinger RL, Irvin CG, Butnor KJ, van Hirtum H, Blay W, Heintz NH, Robbins J, Hemenway D, Taatjes DJ, Janssen-Heininger Y (2006) Nitrogen dioxide enhances allergic airway inflammation and hyperresponsiveness in the mouse. Am J Physiol Lung Cell Mol Physiol 290:L144–L152

Shelton MD, Chock PB, Mieyal JJ (2005) Glutaredoxin: role in reversible protein s-glutathionylation and regulation of redox signal transduction and protein translocation. Antioxid Redox Signal 7:348–366

Siedlinski M, van Diemen CC, Postma DS, Vonk JM, Boezen HM (2009) Superoxide dismutases, lung function and bronchial responsiveness in a general population. Eur Respir J 33:986–992

Sun Y, Oberley LW, Li YA (1988) A simple method for clinical assay of superoxide dismutase. Clin Chem 34:497–500

Tuder RM, Zhen L, Cho CY, Taraseviciene-Stewart L, Kasahara Y, Salvemini D, Voelkel NF, Flores SC (2003) Oxidative stress and apoptosis interact and cause emphysema due to vascular endothelial growth factor receptor blockade. Am J Respir Cell Mol Biol 29:88–97

Valko M, Leibfritz D, Moncola J, Cronin MTD, Mazura M, Telser J (2007) Free radicals and antioxidants in normal physiological functions and human disease. Int J Biochem Cell Biol 39:44–84

Velsor LW, Postlethwait EM (1997) NO2-induced generation of extracellular reactive oxygen is mediated by epithelial lining layer antioxidants. Am J Physiol (Lung Cell Mol Physiol) 237:L1265–L1275

Velsor LW, Ballinger CA, Patel J, Postlethwait EM (2003) Influence of epithelial lining fluid lipids on NO2-induced membrane oxidation and nitration. Free Radic Biol Med 34:720–733

Willis RJ, Kratzing CC (1976) Extracellular ascorbic acid in lung. Biochim Biophys Acta 444:108–111
Acknowledgments
We would like to thank Dr. Sheng T Hou (Institute for Biological Sciences, National Research Council of Canada) for comments on the manuscript. This research was partly supported by the National Natural Science Foundation of China (30570445) and Director Foundation of Experimental centre, Shenyang Normal University (SY200802).
Additional information
Yingyi Zhang and Chunyan Ma contributed equally to this work.
About this article
Cite this article
Zhang, Y., Ma, C., Xiao, Y. et al. Dual Role of Vitamin C Utilization in NO2-Induced Oxidative Stress in Lung Tissues of Mice. Bull Environ Contam Toxicol 84, 662–666 (2010). https://doi.org/10.1007/s00128-010-0021-1
Received:

Accepted:

Published:

Issue Date:
Keywords
Mice

Nitrogen dioxide

Vitamin C

Lipid peroxidation

Antioxidant defense