Abstract
Among sulfonylurea herbicides, metsulfuron-methyl [methyl 2-(4-methoxy-6-methyl-1,3,5-triazine-2-ylcarbamoylsulfamoyl) benzoic acid] is widely used due to its selectivity against a wide range of weeds in cereal, pasture, and plantation crops. Use of persistent herbicides has increased risk of accumulation of residues in soil, groundwater, crop produce, food chain etc. Thus an experiment was conducted to see persistence of metsulfuron-methyl in paddy field under tropical conditions. Metsulfuron-methyl was applied at 2, 4, 5, and 8 a.i. g ha−1 rates after 25 days in transplanted rice as post emergence herbicide. Concentration of metsulfuron-methyl in soil at 30 days was found 0.008, 0.010, 0.011 and 0.016 μg g−1 at 2, 4, 5 and 8 g a.i. ha−1 application rates, respectively. However, residue level of metsulfuron-methyl in soil, rice grains and straw at harvest was found below 0.001 μg g−1.
Access options
Buy single article
Instant access to the full article PDF.
USD 39.95
Price includes VAT (USA)
Tax calculation will be finalised during checkout.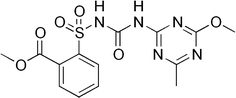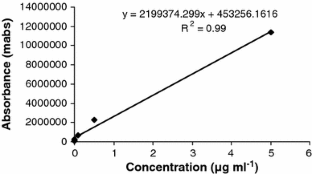 References
Brown HM, Cotterman JC (1994) Advances in sulfonylurea herbicides. In: Stetter J, Eding W (eds) Chemistry of plant protection-herbicides inhibiting branched chain amino acid biosynthesis. Springer–Verleg, Berlin Germany, pp 47–81

Junilla S, Heinonorean-Tanski H, Revio LR, Laitinen P (1994) Phytotoxic persistence and microbiological effect of chlorsulfuron and metsulfuron in finish soil. Weed Res 34:413–423

Molinari GP, Cavannam S, Bonifacinim F, Giammarustim L, Barefootm AC (1999) Bensulfuron-methyl and metsulfuron-methyl dissipation in water and soil of rice fields. In: Del Re AM, Brown C, Errera, Evans SP (eds) Proceedings of XI symposium pesticide chemistry, human and environmental exposure to xenobiotics. Edizioni La Goliardica-Pavese, Cremona, Italy, pp 45–50

Morrica P, Barbato F, Dello-Iacov R, Seccia S, Ungaro F (2001) Kinetics and mechanism of imazosulfuron hydrolysis. J Agric Food Chem 49:3816–3820

Nicholls PH, Evans AA (1998) The behaviour of chlorsulfuron and metsulfuron in soils in relation to incidents of injury to sugar beet. Proc Brighton Crop Protect Conf Weeds 549–556

Pons N, Barriuso E (1998) Fate of metsulfuron-methyl in soils in relation to pedo-climatic conditions. Pestic Sci 53:311–323

Sarmah AK, Kookana RS, Alston AM (1998) Fate and behaviour of triasulfuron, metsulfuron-methyl and chlorsulfuron in Australian soil environment. Australian J Agric Res 49:775–790

Sondhia S (2005) Phytotoxicity and persistence of metribuzin residues in black soil. Toxicol Environ Chem 87:387–389

Sondhia S (2006) Determination of terminal residues of haloxyfop-p-ethyl in onion. Indian J Pl Prot 34:258–259

Sondhia S (2008a) Leaching behaviour of metsulfuron-methyl in two texturally different soil. Environ Monit Assess 154:111–115

Sondhia S (2008b) Imazosulfuron residues in rice crop and soil. Environ Monit Assess 137:205–211

Xu J, Wang H, Xie Z (2002) Dynamics of extractable and bound residues of 14C metsulfuron-methyl in soils. 17 WCCS, Thailand. pp 1674–1677

Yao DR, Song XL, Chen J (1997) Studies on sensitivity of after crop to metsulfuron residues in wheat field. Jiangsu J Agric Sci 13:171–175

Ye Q (2000) Study on formation, composition and molecular mechanism of phytotoxicity of bound residue of sulfonylurea herbicides in soils. Institute of nuclear-agricultural sciences. College of life science, Zhejiang University, Ph.D. Thesis (in Chinese). pp 89–105

Ye Q, Wu J, Sun J (2002) Studies on 14C-extractable residue, 14C-bound residue and mineralization of 14C-labeled metsulfuron-methyl in soils. Environ Sci (in Chinese) 23:62–68
Acknowledgments
Author greatly acknowledges Director, National Research Centre for Weed Science (NRCWS), Jabalpur, India for providing necessary facilities to conduct the work and Dr Anil Dixit for agronomical trial.
About this article
Cite this article
Sondhia, S. Persistence of Metsulfuron-Methyl in Paddy Field and Detection of Its Residues in Crop Produce. Bull Environ Contam Toxicol 83, 799 (2009). https://doi.org/10.1007/s00128-009-9822-5
Received:

Accepted:

Published:
Keywords
Metsulfuron-methyl

Residues

Persistence

Paddy field