Abstract
The aim of this study is the removal of endotoxin from aqueous solution using bone char (BC) as an adsorbent material. The BC was prepared from cattle animal bone by pyrolysis in a furnace at 850°C. The morphology and physico-chemical characteristics of the adsorbent were investigated. Kinetic studies revealed that the adsorption of endotoxin is rapid. The adsorption mechanisms in the endotoxin-BC had a significant contribution from film diffusion. The maximum adsorption efficiency achieved is 98% at an adsorbent dose of 40 g L−1 with an initial endotoxin concentration of 80 Eu mL−1. The results show that the Langmuir isotherm adsorption equation model describe the experimental adsorption isotherm with good accuracy. A survey of the regeneration capabilities showed that the BC could be regenerated and rendered endotoxin free by heating at 350°C for 30 min. The results suggest that BC could be used as effective adsorbent for endotoxin removal.
Access options
Buy single article
Instant access to the full article PDF.
USD 39.95
Price includes VAT (USA)
Tax calculation will be finalised during checkout.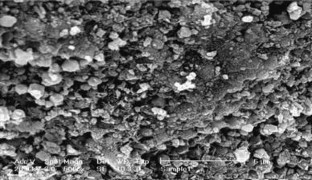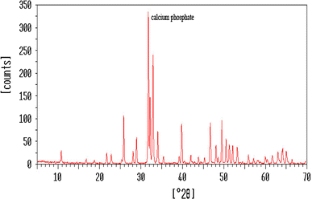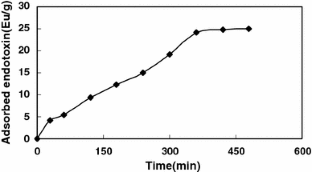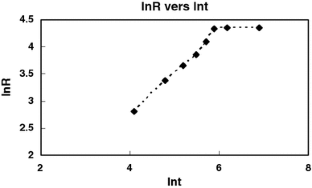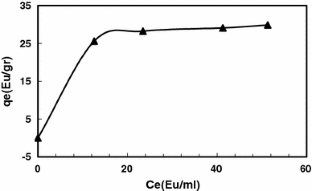 References
Anderson WB, Slawson RM, Mayfield CIA (2002) Review of drinking-water-associated endotoxin, including potential routes of human exposure. Can J Microbiol 48:567–587. doi:10.1139/w02-061

Anderson WB, Huch PM, Dixon DG (2003) Endotoxin inactivation in water by using medium-pressure UV lamp. Appl Environ Microbiol 69:3002–3004. doi:10.1128/AEM.69.5.3002-3004.2003

Anderson WB, Dixon DG, Mayfield CI (2007) Estimation of endotoxin inhalation from shower and humidifier exposure reveals potential risk to human health. J Water Health 5:553–572. doi:10.2166/wh.2007.043

ASTM (2003) D2972-88. Standard test method for GAC, vol 11, pp 396–405

ASTM D 4607 (1999) Standard test method for determination of iodine number of activated carbon

Castor ML, Wagstrom EA, Danila RN (2005) An outbreak of Pontiac fever with respiratory distress among workers performing high-pressure at a sugar-beet cleaning processing plant. J Infect Dis 191:1530–1537. doi:10.1086/428776

Cheung CW, Chan CK, Porter JF, McKay G (2001) Combined diffusion model for the sorption of cadmium, copper, and zinc ions onto bone char. Environ Sci Technol 35:1511–1522. doi:10.1021/es0012725

Choy KKH, McKay G (2005) Sorption of metal ions from aqueous solution using bone char. Environ Int 31:845–854. doi:10.1016/j.envint.2005.05.036

Danny CKK, Cheung CW, Choy KKH, Porter JF, McKay G (2004) Sorption equilibria of metal ions on bone char. Chemosphere 54:273–281. doi:10.1016/j.chemosphere.2003.08.004

Daus B, Wennrich R, Weiss H (2004) Sorption of materials for arsenic removal from water: a comparative study. Water Res 38:2948–2954. doi:10.1016/j.watres.2004.04.003

Hanora A, Plieva FM, Hedstrom M (2006) Capture of endotoxin using a supermacroporous monolithic matrix with immobilized polyethyleneimine, lysozyme or polymyxin B. J Biotechnol 118:421–433

Lalvani SB, Wiltowski T, Hubner A, Weston A, Mandich N (1998) Removal of hexavalent chromium and metal cations by a selective and novel carbon adsorbent. Carbon 36:1219–1225. doi:10.1016/S0008-6223(98)00102-X

Moreno-Castilla C, Carrasco-Marin F, Lpoez-Ramon M, Alvarez-Merino M (2001) Chemical and physical activation of olive-mill waste water to produce activated carbons. Carbon 39:1415–1420. doi:10.1016/S0008-6223(00)00268-2

Parida K, Parida KM, Satapathy PK, Das NN (1996) Studies on indian ocean manganese nodules: IV. adsorption of some bivalent heavy metal ions onto ferromanganese nodules. J Colloid Interface Sci 181:456–462. doi:10.1006/jcis.1996.0402

Poots VJP, McKay G, Healy JJ (1978) Removal of basic dye from effluent using wood as an adsorbent. J Water Pollut Control Fed 50:926–931

Purevsuren B, Avid B, Narangerel J, Gerelmaa T, Davaajav YA (2004) Investigation on the pyrolysis products from animal bone. J Mater Sci 39:737–740. doi:10.1023/B:JMSC.0000011545.51724.ad

Sarantila R, Kangas J, Savolainen H (1999) Interlaboratory comparison of endotoxin analyses in occupational exposure. Bull Environ Contam Toxicol 62:25–29. doi:10.1007/s001289900836

Sarantila R, Reiman M, Kangas J, Husman K, Savolainen H (2001) Exposure to endotoxins and microbes in the treatment of waste water and in the industrial debarking of wood. Bull Environ Contam Toxicol 67:171–178. doi:10.1007/s001280107

Smiciklas ID, Milonjic SK, Pfendt P, Raicevic S (2000) The point of zero charge and sorption of cadmium (II) and strontium (II) ions on synthetic hydroxyapatite. Sep Purif Technol 18(2000):185–194. doi:10.1016/S1383-5866(99)00066-0

Smiciklas I, Dimovic S, Sljivic M, Plecas I (2008) The batch study of Sr2+ sorption by bone char. J Environ Sci Health Part A Environ Sci Health Part A Environ Sci Eng 43:210–217

Szymanska J (2005) Endotoxin level as a potential marker of concentration of Gram-negative bacteria in water effluent from dental units and in dental aerosols. Ann Agric Environ Med 12:229–232

Tessarolo F, Caola I, Nollo G (2006) Efficiency in endotoxin removal by a reprocessing protocol for electrophysiology catheters based on hydrogen peroxide plasma sterilization. Int J Hyg Environ Health 209:557–565. doi:10.1016/j.ijheh.2006.05.001

Tsai WT, Hsieh MF, Sun HF, Chien SF, Chen HP (2002) Adsorption of paraquat onto activated bleaching earth. Bull Environ Contam Toxicol 206:557–565

Wanngah WS, Hanafiah MAKM (2008) Removal of heavy metal ions from wastewater by chemically modified plant wastes as adsorbents: a review. Bioresour Technol 99:3935–3948. doi:10.1016/j.biortech.2007.06.011

Westphal O, Jann K (1965) Bacterial lipopolysaccharides. Extraction with phenol–water and further applications of the procedure. Methods Carbohydr Chem 5:83–91

Xie W, Wang Q, Yao J, Ma H, Ohsumi Y, Ogawa HI (2004) Study on advanced treatment of secondary effluent using fixed-bed filled with bone char. Water Air Soil Pollut 159:313–324. doi:10.1023/B:WATE.0000049181.63852.98

Yu B, Zhang Y, Shukla A, Shukla S, Dorris KL (2001) The removal of heavy metals from aqueous solutions by sawdust adsorption removal of lead and comparison of its adsorption with Koper. J Hazard Mater 84:83–94. doi:10.1016/S0304-3894(01)00198-4

Zhang Y, Yang H, Zhou K, Ping Z (2007) Synthesis of affinity adsorbent based on silica gel and its application in endotoxin removal. React Funct Polym 67:728–736. doi:10.1016/j.reactfunctpolym.2007.05.003
Acknowledgments
The researchers would like to acknowledge funding support by the Tarbiat Modares university.
About this article
Cite this article
Rezaee, A., Ghanizadeh, G., Behzadiyannejad, G. et al. Adsorption of Endotoxin from Aqueous Solution Using Bone Char. Bull Environ Contam Toxicol 82, 732–737 (2009). https://doi.org/10.1007/s00128-009-9690-z
Received:

Accepted:

Published:

Issue Date:
Keywords
Endotoxin

Bone char

Adsorption

Aqueous solution