Abstract
Emission load of particulate matter from 42 sponge iron industrial units located in clusters in the Indian State of Chhattisgarh was estimated to be 1,361 TPD. US EPA air pollution dispersion model ISCST-3 applied to predict the impact of the sponge iron industry emissions on ambient air quality showed contribution up to 546 μg/m3 to the surrounding air basin causing the air quality exceeding the national ambient air quality standards. Electrostatic precipitator (ESP) has been suggested to all the above industrial units that would bring down the contribution to as low as 27 μg/m3.
Access options
Buy single article
Instant access to the full article PDF.
USD 39.95
Price includes VAT (USA)
Tax calculation will be finalised during checkout.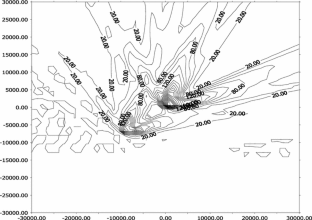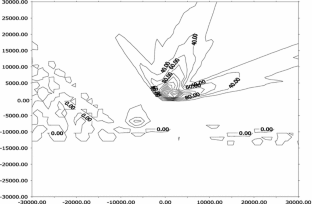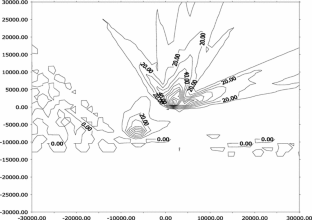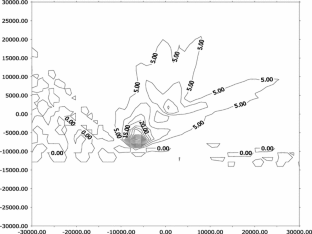 References
Battacharjee S (2007) Sponge iron industry; current scenario. In: Research papers. Available via DIALOG. http://www.steelworld.com/report0707.pdf

Chaulya SK, Chakraborty MK, Singh RS (2001) Air pollution modelling for a proposed limestone quarry. Water Air Soil Pollut 126:171–191. doi:10.1023/A:1005279819145

Kim KH, Lee JH, Jang MS (2002) Metals in airborne particulate matter from the first and second industrial complex area of Taejon city, Korea. Environ Pollut 118:41–51. doi:10.1016/S0269-7491(01)00279-2

Mukumd Rao PV, Hima Bindu V, Sagareshwar G, Jayakumar I, Anjaneyulu Y (2004) Assessment of ambient air quality in the rapidly industrially growing hyderabad urban environment. In: AQI. Available via DIALOG. http://www.cleanairnet.org/baq2004/1527/articles-59296_MUKUNDA.doc

Pandit A, Sarangi BM, Kesava Babu A, Sheshadri MK (2002) Coal based sponge iron industry, a prime mover to enhance steel making capacities in India. In: Research papers. Available via DIALOG. http://www.steelworld.com/coal.htm

Thakur M, Kanti Deb M, Imai S, Suzuki Y, Ueki K, Hasegawa A (2004) Load of heavy metals in the airborne dust particulates of an urban city of central India. Environ Monit Assess 95:257–268. doi:10.1023/B:EMAS.0000029907.96562.af

USEPA (1995) Compilation of air pollutant emission factors, 5th edn, vol 1, chap. 12. Stationary point and area sources

Xue ZG, Chai FH, Duan N, Chen YZ (2003) Applying ISCST3 model to simulate the atmospheric environmental impact of power plant after desulfurization. Res Environ Sci 16:62–64
Acknowledgements
The authors are grateful to the CSECB staff for their assistance during the course of the study. The authors are also grateful to Director NEERI for permission to publish the findings.
About this article
Cite this article
Rao, P.S., Kumar, A., Ansari, M.F. et al. Air Quality Impact of Sponge Iron Industries in Central India. Bull Environ Contam Toxicol 82, 255–259 (2009). https://doi.org/10.1007/s00128-008-9519-1
Received:

Accepted:

Published:

Issue Date:
Keywords
Sponge iron

Air quality

SPM

ISCST3