Abstract
The aim of this study was to investigate variations in heavy metal concentrations and natural and artificial sources of heavy minerals in beach and dune sediments along Kizkalesi (Mersin) coast in Turkey. To this aim, sand sediment samples were collected from 20 locations throughout Kizkalesi coast and concentrations of Zn, Ni, Cu, Co, V, Mo, Ag, Sb, Sn, Cd, W, Hg, Pb, As, Si, Al, Fe, Ca, Mg, S, K, Na, Cl, Ti, Mn and Cr were determined. Simple analyses (frequency histogram), multivariate analyses (Coefficient correlation, Cluster Analysis), Principal Component Analysis, Model Summary and ANOVA were used to analyze the concentration values. Al, Fe, Mg, Cl, Ti, Mn, Cr and Ni were dominant heavy metals. Principal Component Analysis revealed six principal components. It was confirmed by Cluster Analysis. Based on the Hierarchical Cluster analyses, three different general groups were formed at a 50% arbitrary similarity of Q-type level. The frequency histogram indicated that W, Ag, Co, V, Cu, As, Sn, Ni, Zn, Pb, Cr, Cl and Mg concentrations originated from the nearby area, while Mn, Ti, Al and Fe Mg concentrations came from either the nearby area or moderately remote sources. Data from the study area showed that the Model Summary (based on R 2 = 100%) was sufficient for the statistical data and that the Model ANOVA (variations of Pb) had a high explanatory power. The region lying on Miocene carbonate rocks of the Tauride belt were affected by the contaminants of anthropogenic origin that included coastal deposits, coastal erosion, the Kizkalesi settlement area, urban wastes, Mersin-Antalya road extending parallel to the shoreline and disposal sites of hotels.
Access options
Buy single article
Instant access to the full article PDF.
USD 39.95
Price includes VAT (USA)
Tax calculation will be finalised during checkout.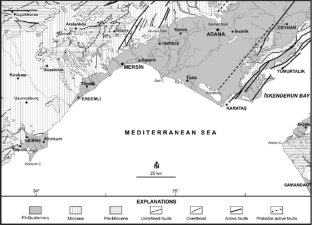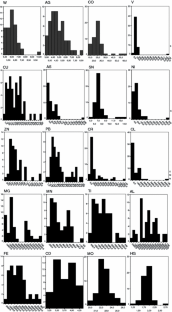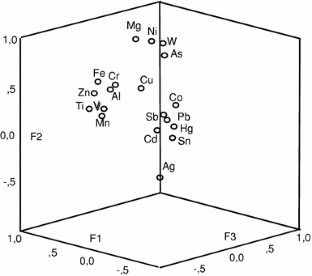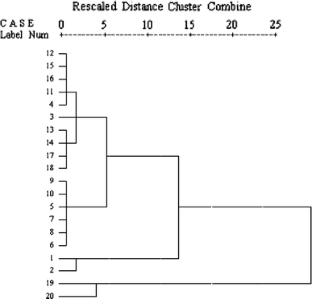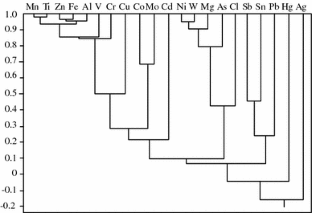 References
Abrantes I, Rocha F, Vidinha J, Dias JM (2005) Heavy metals content of the sediments of the Continental Shelf and Upper Slope between Espinho and Cabo Mondego (Portugal)—preliminary results. Cienc Mar 31(1):149–160

Araujo MF, Jouanneau PV, Barbosa T, Gouveia A, Weber O, Oliveira A, Rodrigues A, Dias JM (2002) Geochemical tracers of northern Portuguese estuarine sediments on the shelf. Prog Oceanogr 52:277–297

Burak S, Dogan E, Gazioglu C (2004) Impact of urbanization and tourism on coastal environment. Ocean Coast Manage 47:515–527

Boruvka L, Vacek O, Jehlicka J (2005) Principal component analysis as a tool to indicate the origin of potentially toxic elements in soils. Geoderma 128:289–300

Davis JC (1986) Statistics and data analysis in geology, 2nd edn. Wiley, NY

Demirel Z (2004) The history and evaluation of saltwater intrusion into a coastal aquifer in Mersin, Turkey. J Environ Manage 70:275–282

Duan Y (2000) Organic geochemistry of recent marine sediments from the Nansha Sea, China. Org Geochem 31:159–167

Ediger V, Velegrakis AF, Evans G (2002) Upper slope sediment waves in the Cilician Basin, northeastern Mediterranean. Mar Geol 192:321–333

Ergin M, Timur K, Okyar M, Bodur MN, Ediger V (1989) Marine geological and geophysical investigations related to construction of a landing place. Technical Report, Institute of Marine Sciences, Middle East Technical University, Erdemli, Mersin, 43 pp

Ergin M, Keskin S, Dogan AU, Kadioglu YK, Karakas Z (2007) Grain size and heavy mineral distribution as related to hinterland and environmental conditions for modern beach sediments from the Gulfs of Antalya and Finike, eastern Mediterranean. Mar Geol 240:185–196

Evans G (1971) Recent coastal sedimentation: a review. In: Blackman DJ (ed) Marine archaeology. Proceedings of the 23rd symposium of the Colston research society. University of Bristol, 4-8/04/1971, Butterworth, London, pp 89–114

Everest A, Seyhan L (2006) Investigations of basic soil parameters in Mersin: Kozlar high plateau of south Turkey. Build Environ 4:837–841

Facchinelli A, Sacchi E, Mallen L (2001) Multivariate statistical and GIS-based approach to identify heavy metal sources in soils. Environ Pollut 114:313–324

Gedik A, Birgili S, Yilmaz H, Yoldas R (1979) Mut-Ermenek-Silifke yöresinin jeolojisi ve petrol olanakları. Bull Geol Soc Turkey 22:7–26

Huang J, Du P, Ao C, Ho M, Lei M, Zhao D, Wang Z (2007) Multivariate analysis for stormwater quality characteristics identification from different urban surface types in Macau. Bull Environ Contam Toxicol 79:650–654

Kocak M, Kubilay N, Herut B, Nimmo M (2005) Dry atmospheric fluxes of trace metals (Al, Fe, Mn, Pb, Cd, Zn, Cu) over the Levantine basin: a refined assessment. Atmos Environ 39:7330–7341

Krauskopf K (1979) Introduction to Geochemistry. McGraw-Hill Book Company, p123

Le Maitre RW (1982) Numerical petrology. Elsevier Scientific Publishing Company, Amsterdam

MTA (General Directorate of Mineral Research and Exploration) (2002) 1:500,000 Scale geological maps of Turkey, Adana Plate. Ankara, No.15

Mulsow S, Povince P, Wyse E, Benmansour M, Sammir B, Cahfik A (2001) Trace elements, heavy metals and Pb isotopic ratios in marine sediments of the South Mediterranean Sea (Morroca). Rapp Comm Int Mer Medit 36:147

Okyar M (1991) The late-quaternary transgression and its associated submarine stratigraphy of Mersin Bay between the Goksu and the Seyhan Deltas: a geophysical approach. Ph.D. Thesis, Institute of Marine Sciences, Middle East Technical University, Erdemli, Mersin, 156 pp

Okyar M, Ergin M, Evans G (2005) Seismic stratigraphy of Late Quaternary sediments of western Mersin Bay shelf, (NE Mediterranean Sea) Mar Geol 220:113–130

Ozer E, Koc H, Ozsayar TY (2004) Stratigraphical evidence for the depression of the northern magrin of the Menderes–Tauride Block (Turkey) during the Late Cretaceous. J Asian Earth Sci 22:401–412

Ozgul N (1971) Importance of block motions in structured development of the northern Middle Taurus. Bull Geol Soc Turkey 14(1):85–101

Ozgul N (1976) Some basic geological features of the Taurus Mountain. Bull Geol Soc Turkey 19:65–78

Ramirez M, Massolo S, Frache R, Correa JA (2005) Metal speciation and environmental impact on sandy beaches due to El Salvador copper mine, Chile. Mar Pollut Bull 50:62–72

Rocha F, Silva E, Bernardes C, Vidinha J, Patinha C (2005) Chemical and mineralogical characterisation of the sediments from the Mira, I'lhavo and Ovar channels of the Aveiro lagoon, Portugal. Cienc Mar 31(1):253–263

Rouibah M (2001) Etat de pollution par les me'taux lourds dans le port de Djen-Djen et le port de Jijel (Algerie). Rapp Comm Int Mer Medit 36:160

Scoullos M, Dassenakis M (1982) Trace metal levels in sea water and sediments of Evoikos Gulf. Geece. Ives Journe'es Etud. Poll. Cannes, CIESM, pp 425–429

Sengor AMC (1987) Orojenik mozayiklerde yanal atim tektoniginin onemine bir ornek: Iran ve cevresinin Mesozoyik tektonik evrimi. 7. Biannual Petroleum Congress of Turkey, pp 50–64

Sengor AMC, Yilmaz Y (1981) Turkiye'de Tetis'in evrimi, levha tektonigi acisindan bir yaklasim. TJK Yerbilimleri ozel dizisi, 1

Turekian KK, Wedepohl KH (1961) Distribution of the elements in some major units of the Earth's crust. Geol Soc Am Bull 72:175–192

Wolf HD, Ulomib SA, Backeljauc T, Pratapb HB, Blust R (2001) Heavy metal levels in the sediments of four Dares Salaam mangroves accumulation in, and effect on the morphology of the periwinkle, Littoraria scabra (Mollusca: Gastropoda). Environ Int 26:243–249

Vidinha JM, Rocha F, Patinha C, Silva E, Andrade C (2006) Heavy metals contents on beach and dune sediments from Espinho to Mondego Cape (Portugal)—influence of human activities. J Geochem Explor 88:404–407

Yalcin MG, Narin I, Soylak M (2007) Multivariate analysis of heavy metal contents of sediments from Gumusler creek, Nigde, Turkey. Environ Geol. doi:10.1007/s00254-007-0884-6

Yilmaz A (2002) Turkiye Denizlerinin Biyojeokimyas: Dagılımlar ve Donusumler, Turkish. J Eng Env Sci 26:219–235

Yoshida M, Hamdi H, Abdulnasser I, Jedidi N (2004) Contamination of potentially toxic elements (PTEs) in Bizerte lagoon bottom sediments, surface sediment and sediment repository. In: Ghrabi A, Yoshida M (eds) Study on environmental pollution of Bizerte Lagoon. INRST-JICA Press, Tunisa, p 31
About this article
Cite this article
Yalcin, M.G., Ilhan, S. Multivariate Analyses to Determine the Origin of Potentially Harmful Heavy Metals in Beach and Dune Sediments from Kizkalesi Coast (Mersin), Turkey. Bull Environ Contam Toxicol 81, 57–68 (2008). https://doi.org/10.1007/s00128-008-9461-2
Received:

Accepted:

Published:

Issue Date:
Keywords
Heavy metals

Multivariate analysis

Dune sediments

Kizkalesi

Mersin