Abstract
The aim of the study was to investigate petroleum waste remediation and toxicity reduction by five bacterial strains: Ralstonia picketti SRS (BP-20), Alcaligenes piechaudii SRS (CZOR L-1B), Bacillus subtilis (I′-1a), Bacillus sp. (T-1), and Bacillus sp. (T′-1), previously isolated from petroleum-contaminated soils. Petroleum hydrocarbons were significantly degraded (91%) by the mixed bacterial cultures in 30 days (reaching up to 29% in the first 72 h). Similarly, the toxicity of the biodegraded petroleum waste decreased 3-fold after 30 days. This work shows the influence of bacteria on hydrocarbon degradation and associated toxicity, and its dependence on the specific microorganisms present. The ability of these mixed cultures to degrade hydrocarbons and reduce toxicity makes them candidates for environmental restoration applications at other hydrocarbon-contaminated environments.
Access options
Buy single article
Instant access to the full article PDF.
USD 39.95
Price includes VAT (USA)
Tax calculation will be finalised during checkout.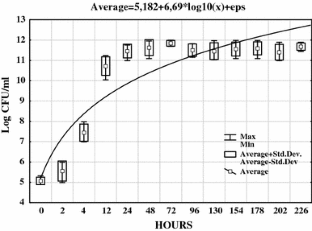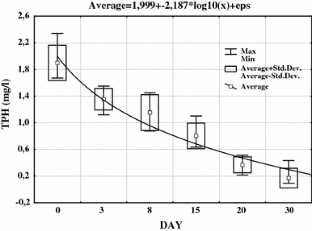 References
Abu-Ruwaida AS, Banat IM, Haditirto S, Salem A, Kadri M (1991) Isolation of biosurfactant-producing bacteria. Product characterization and evaluation. Acta Biotechnol 11:315–324

Araujo CVM, Nascimento RB, Oliveira CA, Strotmann UJ, Silva EM (2005) The use of Microtox to assess toxicity removal of industrial effluents from the industrial district of Camacari (BA, Brazil). Chemosphere 58:1277–1281

Atlas RM (1984) Petroleum microbiology. McGraw-Hill, New York

Banat IM, Makkar RS, Cameotra SS (2000) Potential commercial applications of microbial surfactants. Appl Microbiol Biotech 53:495–508

Bartha R (1986) Biotechnology of petroleum pollutant biodegradation. Microbial Ecol 12: 155–172

Benincasa M (2007) Rhamnolipid produced from agro industrial wastes enhances hydrocarbon biodegradation in contaminated soil. Curr Microbiol 54:445–449

Berry CJ, Story S, Altman DJ, Upchurch R, Whitman W, Singleton D, Płaza G, Brigmon RL (2006) Biological treatment of petroleum in radiologically contaminated soil. In: Clayton J. Clark II, Angela Stephenson Lindner (eds) Remediation of hazardous waste in the subsurface. Bridging flask and field. American Chemical Society, Washington, DC, p 87

Bodour AA, Maier RM (2002) Biosurfactants: types, screening methods and application. In: Encyclopedia of environmental microbiology, 2nd edn, vol 2. Wiley, NY, p 750

Breure AM, Mulder C, Rombke J, Ruf A (2005) Ecological classification and assessment concepts in soil protection. Ecotoxicol Environ Safety 62:211–229

Christofi N, Ivshina IB (2002) Microbial surfactants and their use in field studies of soil remediation. J Appl Microbiol 93:915–936

De Zwart D, Slooff W (1983) The Microtox as an alternative assay in the acute toxicity assessment of water pollutants. Aquatic Toxicol 4:129–138

Eisentraeger A, Hund-Rinke K, Roembke J (2005) Assessment of ecotoxicity of contaminated soil using bioassays. In: Margesin R, Schinner F (eds) Manual of soil analysis; Monitoring and assessing soil bioremediation, Springer-Verlag Berlin Heidelberg, p 321

Felsenstein J (1989) PHYLIP- phylogeny inference package (version 3.2). Cladistics 5: 387–395

Fent K (2003) Ecotoxicological problems associated with contaminated sites. Toxicol Letters 140–141: 353–365

Froehmer K, Backhaus T, Grimme LH (2000) Bioassays with Vibrio fischeri for the assessment of delayed toxicity. Chemosphere 40: 821–828

Gerhardt P (1981) Manual of Methods for General Bacteriology. American Society for Microbiology, Washington, DC 2006

Li Yu-yuing, Zeng Xi-lai, Li Bing (2006) Influence of biosurfactant on the diesel oil remediation in soil water system. J Environ Sci 18:587–590

Maila MP, Cloete TE (2005) The use of biological activities to monitor the removal of fuel contaminants-perspective for monitoring hydrocarbon contamination: a review. Inter Biodeterior Biodegrad 55:1–15

Nohava M, Vogel WR, Gaugitsch H (1995) Evaluation of the luminescent bacteria bioassay for the estimation of the toxicological potential of effluent water samples-comparison with data from chemical analyses. Environ Int 21:33–37

Płaza G, Nałecz-Jawecki G, Ulfig K, Brigmon RL (2005) Assessment of genotoxic activity of petroleum hydrocarbon-bioremediated soil. Ecotoxicol Environ Safety 62:415–420

Płaza G, Zjawiony I, Banat IM (2006) Use of different methods for detection of thermophilic biosurfactant-producing bacteria from hydrocarbon-contaminated and bioremediated soils. J Petrol Sc Eng 50:71–77

Płaza G, Wypych J, Berry C, Brigmon R L (2007) Utilization of monocyclic aromatic hydrocarbons individually and in mixture by bacteria isolated from petroleum-contaminated soil. World J Microbiol Biotechnol 23:533–542

Ron EZ, Rosenberg E (2002) Biosurfactants and oil bioremediation. Curr Op Biotechnol 13:249–252

Singh P, Cameotra SS (2004) Enhancement of metal bioremediation by use of microbial surfactants. Bioch Bioph Res Commun 319:291–297

Winding A, Hund-Rinke K, Rutgers M (2005) The use of microorganisms in ecological soil classification and assessment concepts. Ecotoxicol Environ Safety 62:230–248
Acknowledgments
This paper was prepared in connection with work done under the project No 3 TO9D 029 29 from the Polish Ministry of Science and Higher Education. Dr. Jangid is currently supported by research grant from the USDA to Prof. William B Whitman at the Department of Microbiology, University of Georgia, Athens, Georgia USA. This paper was prepared in connection with work done under a subcontract to Contract No. DE-AC09-76SR00001 with the U.S. Department of Energy.
About this article
Cite this article
Płaza, G.A., Jangid, K., Łukasik, K. et al. Reduction of Petroleum Hydrocarbons and Toxicity in Refinery Wastewater by Bioremediation. Bull Environ Contam Toxicol 81, 329–333 (2008). https://doi.org/10.1007/s00128-008-9411-z
Received:

Accepted:

Published:

Issue Date:
Keywords
Biodegradation

Petroleum hydrocarbons

Toxicity

Microtox