Abstract
The 24-h median lethal concentrations of pentachlorophenol to Chironomus plumousus, Tubifex sinicus and Galba pervia were 0.302, 0.977 and 0.293 mg/L, respectively. Bioconcentration factors of C. plumousus, T. sinicus and G. pervia to pentachlorophenol were 108, 367 and 85 at 0.02 mg/L pentachlorophenol, respectively. As pentachlorophenol concentration increased, the G. pervia egg hatching rates became lower, and the total hatched time became longer. Pentachlorophenol teratogenesis was demonstrated by observing the deformation of C. plumousus larvae mentum.
Access options
Buy single article
Instant access to the full article PDF.
USD 39.95
Price includes VAT (USA)
Tax calculation will be finalised during checkout.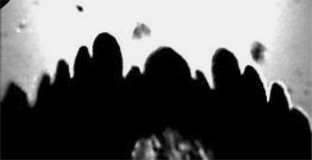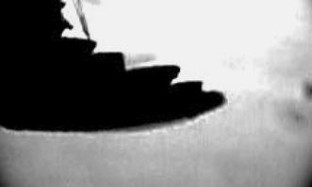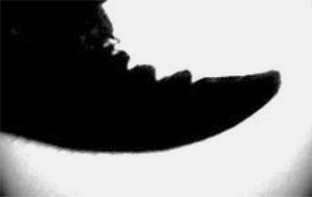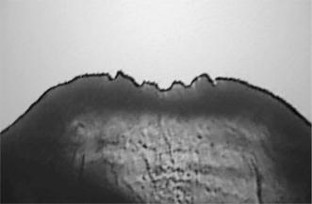 References
Abuknesha RA, Griffith HMT (2004) Evaluation of a polyclonal antiserum to pentachlorothiophenol-acetic acid-KLH immunogen: binding properties and use with heterologous PCP derivatives in ELISA for pentachlorophenol Anal Bioanal Chem 379:411–418

Besser JM, Wang N, Dwyer FJ, Mayer FLJ, Ingersoll CG (2005), Assessing contaminant sensitivity of endangered and threatened aquatic species: part II. chronic toxicity of copper and pentachlorophenol to two endangered species and two surrogate species Arch Environ Contam Toxicol 48:155–165

de Bishoven JL, Postma J, Vermeulen A (2001) Morphological deformities in Chironomus riparius Meigen larvae exposure to cadmium over several generations. Water Air Soil Pollut 129:167–179

de Bisthoven JL, Vermeulen A, Ollevier F, (1998) Experimental induction of morphological deformities in Chironomus riparius larvae by chronic exposure to copper and lead. Arch Environ Contam Toxicol 35:249–256

Chi J, Huang GL, Yang B (1999) Distribution of pentachlorophenol between surface microlayer and subsurface water. Environ Sci 6:18–21 (Chinese)

Dorsey WC, Tchounwou PB (2004) Pentachlorophenol-induced cytotoxic, mitogenic, and endocrine-disrupting activities in channel catfish, Ictalurus punctatus. Int J Environ Res Public Health 1(2):90–99

Dorsey WC, Tchounwou PB, Sutton D (2004) Mitogenic and cytotoxic effects of pentachlorophenol to AML 12 mouse hepatocytes. Int J Environ Res Public Health 1(2):100–105

Dwyer FJ, Mayer FL, Sappington LC, Buckler DR;, Bridges CM, Greer IE, Hardesty DK, Henke CE, Ingersoll CG, Kunz JL, Whites DW, Augspurger T, Mount DR, Hattala K, Neuderfer GN (2005) Assessing contaminant sensitivity of endangered and threatenedaquatic species: part I. Acute toxicity of five chemicals. Arch Environ Contam Toxicol 48(2):143–154

Farah AM, Ateeq BA, Niamat M, Sabir RA, Waseem A (2004) Studies on lethal concentrations and toxicity stress of some xenobiotics on aquatic organisms. Chemosphere 55(2):257–265

Fernandez FP, Labrador V, Perez Martin JM. Hazen MJ (2005) Cytotoxic effects in mammalian Vero cells exposed to pentachlorophenol. Toxicology 210(1):37–44

Meregalli G, Bettinetti R, Pluymers L, Vermeulen AC, Rossaro B, Ollevier F (2002) Mouthpart deformities and nucleolus activity in field-collected Chironomus riparius larvae. Arch Environ Contam Toxicol 42:405–409

Milam CD, Farris JL, Dwyer FJ, Hardesty DK (2005) Acute toxicity of six freshwater mussel species (Glochidia) to six chemicals: implications for Daphnids and Utterbackia imbecillis as surrogates for protection of freshwater mussels (Unionidae) Arch Environ Contam Toxicol 48:166–173

Milowska K, Gabryelak T, Dudala J, Labieniec M, Slobozhanina E (2003) Biological activity of pentachlorophenol on the digestive gland cells of the freshwater mussel Unio tumidus. Zeitschrift fuer Naturforschung C: J Biosci 58(11/12):867–887

Sanchez P, Alonso C, Fernandez C, Milagros V M, Pilar G M, Tarazona Jose V (2005) Evaluation of a multi-species test system for assessing acute and chronic toxicity of sediments and water to aquatic invertebrates: effects of pentachlorophenol on Daphnia magna and Chironomus prasinus. J Soils Sediments 5(1):53–58

Servia MJ, Gonz´alez FMA (1998) Deformities in larval Prodiamesa olivacea (Meigen, 1818) (Diptera, Chironomidae) and their use as bioindicators of toxic sediment stress. Hydrobiologia 385:153–162

Song ZH, Huang GL 2005. Toxic effects of pentachlorophenol on Lemna minor, Bull Environ Contam Toxicol 74:116–1172

Van der Schalie WH, Shedd TR, Widder MW, Brennan LM (2004) Response characteristics of an aquatic biomonitor used for rapid toxicity detection. J Appl Toxicol 24(5):387–394

Yang S-z, Han X-d, Chen W (2005) Advances in the toxicity of pentachlorophenol on organism. J Environ Health 22(5):396–398

Yuan L, Michels E, De Meester L (2003) Changes in phototactic behavior of Daphnia magna clone C1242 in response to copper, cadmium and pentachlorophenol. J Environ Sci (Beijing, China), 15(6):841–847 (English)

Zheng M, Zhu L (2005) Toxicity effects of pentachlorophenol on Brachydanio rerio. Chin J Appl Ecol 16(10):1967–1971
Acknowledgments
This research was supported by Foundation of Shandong Province Social Science Programming (Grant No. 03CJZ03) and Shandong Province University Test Technology Research Programming (Grant No. 2005-188).
About this article
Cite this article
Song, Z.H. Effects of Pentachlorophenol on Galba pervia, Tubifex sinicus and Chironomus plumousus Larvae. Bull Environ Contam Toxicol 79, 278–282 (2007). https://doi.org/10.1007/s00128-007-9258-8
Received:

Accepted:

Published:

Issue Date:
Keywords
Pentachlorophenol

Galba pervia
Tubifex sinicus
Chironomus plumousus larvae