Abstract
Laboratory batch experiments with Azadirachata indicum indicated that this population had an excellent ability to bind lead (II) from its aqueous solution. The experiments carried out examined pH, biomass quantity, time of contact, and temperature dependency. Under optimum conditions, the removal of lead (II) was found to be around 95%. Column experiments were performed to examine the binding of lead (II) to silica-immobilized biomass under flow conditions. During this, a slight decrease in the pH of the effluents was also observed, implying an ion-exchange mechanism for metal binding.
Access options
Buy single article
Instant access to the full article PDF.
USD 39.95
Price includes VAT (USA)
Tax calculation will be finalised during checkout.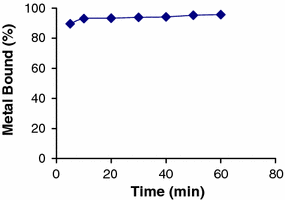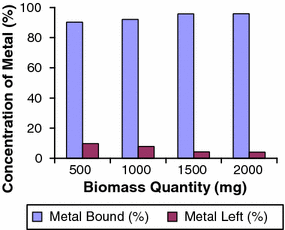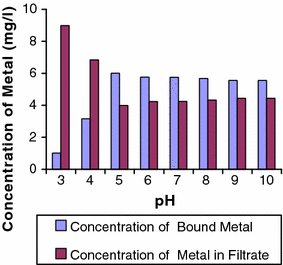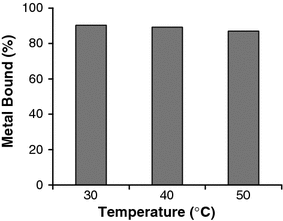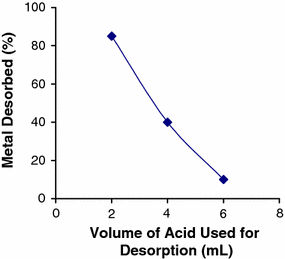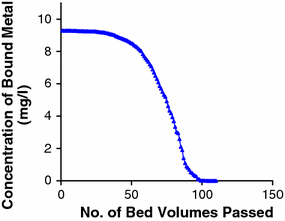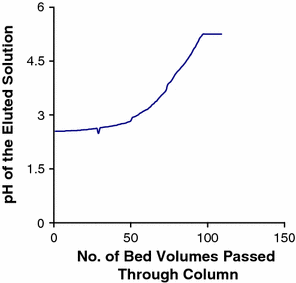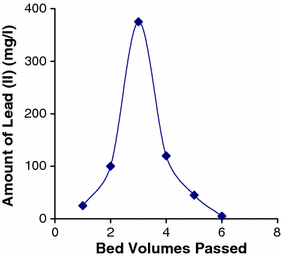 References
Aksu Z, Kutsal T (1990) A comparative study for biosorption characterization of heavy metal ions with C. vulgaris, Environ Technol 11:979–987

Al-Asheh S, Duvnjak Z (1999) Sorption of heavy metals from synthetic metal solutions and industrial wastewater using plant materials. Wat Qual Res J Can 34:481–503

Ashly NV, Roach DJW (1990) Review of biotechnology application to nuclear waste treatment. J Chem Technol Biotechnol 49:381–394

Baird C (1995) Environmental Chemistry 2nd Ed. WH Freeman, NY

Bakkaloglu I, Butter LM, Holland FS, Hancock IC (1998) Screening of various types biomass for removal and recovery of heavy metals (Zn, Cu, Ni) by biosorption, sedimentation and desorption. Wat Sci Technol 38:269–277

Bakshi Guha DN, Senserma P, Pal DC (1999) A lexicone of medicinal plants in India Vol. 1 221

Bossrez S, Renacle J, Coyette J (1997) Adsorption of nickel on Enterococcus hirae cell walls. J Chem Technol Biotechnol 70:45–50

Brierley CL (1991) Bioremediation of metal-contaminated surface and ground-waters. Geomicrobiology 8:201–223

Corder SL, Reeves M (1994) Biosorption of nickel in complex aqueous waste streams by cyanobacteria. Appl Biochem Biotechnol 45–46:847–859

Ehrlich HL (1994) Biotechnology for the treatment of hazardous waste, (D.L. Stoener, ed.). Lewis, Boca Raton-Ann Arbor-London-Tokyo

Fayuan W, Xiangui L, Rui Y (2005) Heavy metal uptake by arbuscular mycorrhizas of Elsholtzia splendens and the potential for phytoremediation of contaminated soil. Plant Soil 269:225–232

Francis AJ (1990) Microbial dissolution and stabilization of toxic metals and radionuclides in mixed wastes. Experientia 46:840–851

Gardea-Torresdey JL, Tiemann KJ, Gonzalez JH, Henning JA, Townsend MS (1996) Ability of medicago sative (alfalfa) to remove nickel ions from aqueous solution. J Haz Mat 48:181–190

Geddie JL, Sutherland IW (1993) Uptake of metals by bacterial polysaccharides. J App Bacteriol 74:467–472

Horsfall MJ, Abia AA, Spiff AI (2003) Removal of Cu (II) and Zn (II) ions from wastewater by Cassava (Manihot esculenta Cranz) waste biomass. Afric J Biotechnol 2:360–364

Hunt S, In Eccles H, Hunt S (Eds) (1986) Immobilization of ions by biosorption, Ellis Horwood, Chichester, England

Iqbal M, Saeed A, Akhtar N (2002) Petiolar felt-sheath of palm: a new biosorbent for the removal of heavy metals from contaminated water. Biores Technol 81:151–153

Ke HD, Rayson GD (1993) Luminescence study of UO 2+2 binding to immobilized Datura innoxia Biomaterial. App Spect 47:44–51

Mullen MD, Wolf DC, Ferrisv FC, Beveridge TJ, Fleming CA, Bailey FW (1989) Bacterial sorption of heavy metals. Appl Environ Microbiol 55:3143–3149

Puranik PR, Pakniker KM (1999) Biosorption of lead, cadmium and zinc by Citrobucker strain MCM B-181: characterizations studies. Biotechnol Progress 15:228–237

Segal IH (1976) Biological calculations, 2nd edition, Wiley, NY

Seki H, Suzuki A (1998) Biosorption of heavy metal ions to brown algae, Macrocystis pyrifera, Kjellmaniella crassiforia and Undaria pinnatifida. J Colloid Interface Sci 206:297–301

Simine DD, Finoli C, Vecchio A, Andreoni V (1998) Metal ion accumulation by immobilised cells of Brevibacterium sp. JInd Microbiol Biotechnol 20:116–120

Vijayraghavan K, Jegan J, Palanivelu K, Velan M (2005) Biosorption of cobalt (II) and nickel (II) by seaweeds: batch and column studies. Sep Purific Technol 44:53–59

Volesky B (1990) Biosorption of heavy metals. CRC Press Boston, USA

Volesky B (1994) Advances in biosorption of metal: selection of biomass types. FEMS Microbiol Rev 14:291–302

Wang J (2002) Biosorption of copper (II) by chemically modified biomass of Saccharomyces cerevisiae. Proc Biochem 37:847–850

Yu Q, Kaewsarn P, (1999) Binary adsorption of copper (II) and cadmium (II) from aqueous solutions by biomass of marine alga Durvillaea potatorum. Sep Sci Technol 34:1595–1605
About this article
Cite this article
Athar, M., Farooq, U. & Hussain, B. Azadirachata indicum (Neem): An Effective Biosorbent for the Removal of Lead (II) from Aqueous Solutions. Bull Environ Contam Toxicol 79, 288–292 (2007). https://doi.org/10.1007/s00128-007-9217-4
Received:

Accepted:

Published:

Issue Date:
Keywords
Azidarachata indicum

Lead (II)

Aqueous solution

Silica-immobilized biomass

Biosorption