Access options
Buy single article
Instant access to the full article PDF.
USD 39.95
Price includes VAT (USA)
Tax calculation will be finalised during checkout.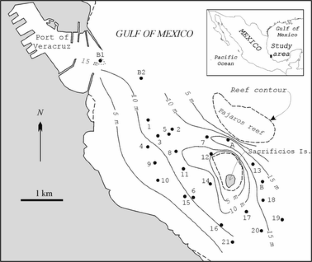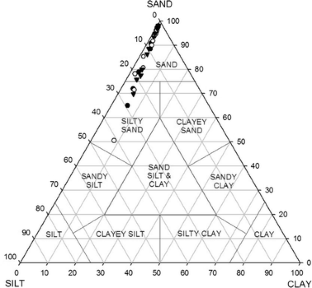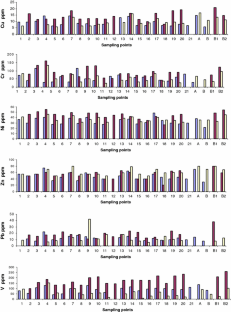 References
Gaudette HE, Flight WR, Toner L, Folger DW (1974) An inexpensive titration method for the determination of organic carbon in recent sediments. J Sediment Petrol 44:249–53

Guzman HM, Jimenez CE (1992) Contamination of coral reefs by heavy metals along the Caribbean coast of Central America (Costa Rica and Panama). Mar Pollut Bull 24(11):554–61

Long ER, MacDonald DD, Smith SL, Calder FD (1995) Incidence of adverse biological effects within ranges of chemical concentrations in marine and estuarine sediments. Environ Manag 19:81–7

Matson EA (1989). Biogeochemistry of Mariana Islands coastal sediments: terrestial influence on 13C, ash, CaCO3, Al, Fe, Si and P. Coral Reefs 7:153–60

Merian E (1991) Metals and their compounds in the environment. VCH, Weinheim, NY

Ramos AA, Inoue Y, Ohde S (2004) Metal content in porite corals: Anthropogenic input of river run-off into a coral reef from an urbanized area, Okinawa. Mar Pollut Bull 48:281–94

Zoumis T, Schmidt A, Grigorova L, Calmano W (2001) Contaminants in sediments: remobilization and demobilization. Sci Total Environ 266:195–202
Acknowledgments
Thanks are due to the authorities of the ICML, UNAM; to DGAPA, UNAM, which supported this research through project PAPIIT IN104705-2; to Secretaria de Marina Armada de Mexico for their invaluable support in sample collection; to Acuario de Veracruz for the use of their facilities; to S. Santiago Perez and E. Morales de La Garza for their technical support in collection and analysis of the samples.
About this article
Cite this article
Rosales-Hoz, L., Carranza-Edwards, A. & Celis-Hernandez, O. Environmental Implications of Heavy Metals in Surface Sediments near Isla de Sacrificios, Mexico. Bull Environ Contam Toxicol 78, 353–357 (2007). https://doi.org/10.1007/s00128-007-9125-7
Received:

Accepted:

Published:

Issue Date:
Keywords
Metal Concentration

Sampling Point

Terrigenous Sediment

Biological Adverse Effect

River Source