Erratum to: Non-metabolisable insulin glargine does not promote breast cancer growth in a mouse model of type 2 diabetes
Erratum to: Diabetologia
DOI 10.1007/s00125-016-4000-x
Unfortunately, there is an error in Fig. 
1
and its accompanying legend. For the M1 metabolite, there should be no 'R' at position B31, and the third sentence of the legend has now been amended in line with this change. In addition, the final sentence of the legend has also been amended to explain the structures of insulin degludec and detemir more clearly.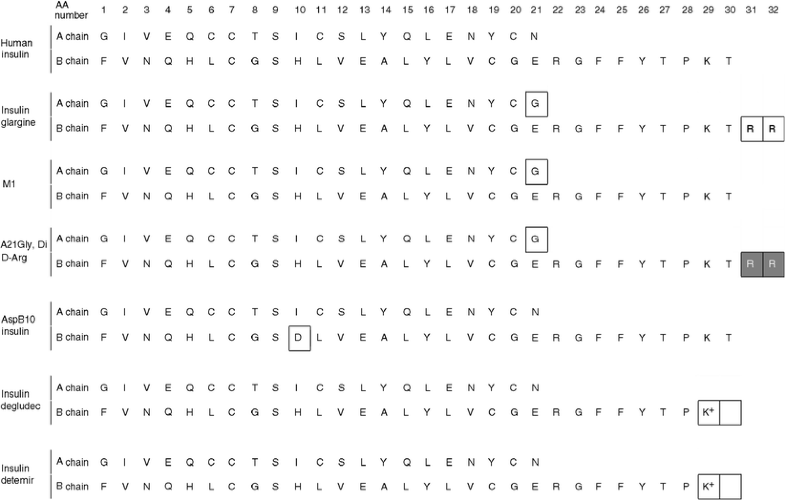 The correct version of Fig. 1 and the legend are shown overleaf.
Copyright information
© Springer-Verlag Berlin Heidelberg 2017