Abstract
Key message
The up locus determining fruit orientation was fine-mapped into a region with a physical length of ~169.51 kb on chromosome P12 in pepper. Capana12g000958, encoding a developmentally regulated G protein 2, was proposed as the strongest candidate via sequence comparison and expression analysis.
Abstract
Fruit orientation is an important horticultural and domesticated trait, which is controlled by a single semi-dominant gene (up) in pepper. However, the gene underlying up locus has not yet been identified. In this study, the previously detected major QTL UP12.1 was firstly verified using a backcross population (n = 225) stem from the cross of BB3 (C. annuum) and its wild relative Chiltepin (C. annuum var. glabriusculum) using BB3 as the recurrent parent. Then, a large BC1F2 population (n = 1827) was used for recombinant screening to delimit the up locus into an interval with ~ 169.51 kb in length. Sequence comparison and expression analysis suggested that Capana12g000958, encoding a developmentally regulated G protein 2, was the most likely candidate gene for the up locus. There is no difference within the coding sequences of Capana12g000958 between BB3 and Chiltepin, while a SNP in the upstream of Capana12g000958 showed a complete correlation with the fruit orientation among a panel of 40 diverse pepper inbred lines. These findings will form a basis for gene isolation and reveal of genetic mechanism underlying the fruit orientation domestication in pepper.
Access options
Buy single article
Instant access to the full article PDF.
US$ 39.95
Tax calculation will be finalised during checkout.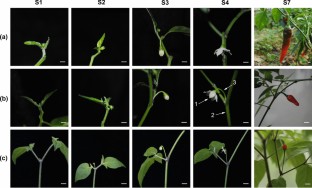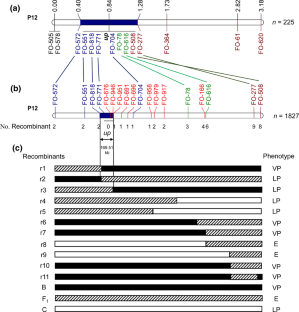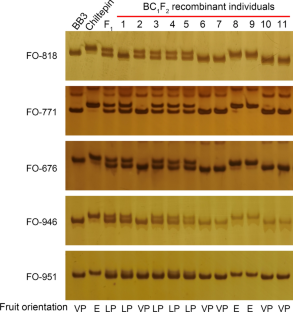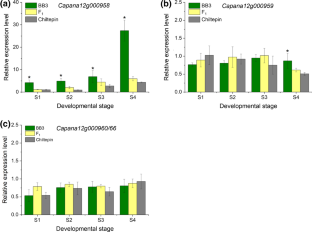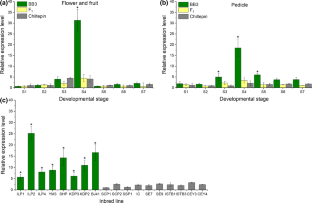 Acknowledgements
This research was supported by the National Natural Science Foundation of China (31701921, 31672162), Guangdong Basic and Applied Basic Research Foundation (2019A1515011784, 2021A1515010931), and Guangzhou Science and Technology Plan Projects (201704020019).
Ethics declarations
Conflict of interest
Authors declare that they have no conflict of interest.
Ethical approval
Authors declare that this study complies with the current laws of China.
Additional information
Publisher's Note
Springer Nature remains neutral with regard to jurisdictional claims in published maps and institutional affiliations.
Communicated by Herman J. van Eck.
Supplementary Information
Below is the link to the electronic supplementary material.
About this article
Cite this article
Hu, F., Cheng, J., Dong, J. et al. Fine mapping and candidate gene analysis of the up locus determining fruit orientation in pepper (Capsicum spp.). Theor Appl Genet 134, 2901–2911 (2021). https://doi.org/10.1007/s00122-021-03867-2
Received:

Accepted:

Published:

Issue Date: