Abstract
Key message
Two soybean QDRL were identified with additive interaction to P. sansomeana isolate MPS17-22. Further analyses uncovered four interaction patterns between the two QDRL and seven additional P. sansomeana isolates.
Abstract
Phytophthora sansomeana is a recently recognized species that contributes to root rot in soybean. Previous studies indicated that P. sansomeana is widely distributed among soybean growing regions and has a much wider host range than P. sojae, a well-known pathogen of soybean. Unlike P. sojae, no known disease resistance genes have been documented that can effectively control P. sansomeana. Therefore, it is important to identify resistance that can be quickly integrated into future soybean varieties. E13901 is an improved soybean line that confers partial resistance to P. sansomeana. A mapping population of 228 F4:5 families was developed from a cross between E13901 and a susceptible improved soybean variety E13390. Using a composite interval mapping method, two quantitative disease resistance loci (QDRL) were identified on Chromosomes 5 (designated qPsan5.1) and 16 (designated qPsan16.1), respectively. qPsan5.1 was mapped at 54.71 cM between Gm05_32565157_T_C and Gm05_32327497_T_C. qPsan5.1 was contributed by E13390 and explained about 6% of the disease resistance variation. qPsan16.1 was located at 39.01 cM between Gm16_35700223_G_T and Gm16_35933600/ Gm16_35816475. qPsan16.1 was from E13901 and could explain 5.5% of partial disease resistance. Further analysis indicated an additive interaction of qPsan5.1 and qPsan16.1 against P. sansomeana isolate MPS17-22. Marker assisted resistance spectrum analysis and progeny tests verified the two QDRL and their interaction patterns with other P. sansomeana isolates. Both QDRL can be quickly integrated into soybean varieties using marker assisted selection.
Access options
Buy single article
Instant access to the full article PDF.
US$ 39.95
Tax calculation will be finalised during checkout.
Subscribe to journal
Immediate online access to all issues from 2019. Subscription will auto renew annually.
US$ 119
Tax calculation will be finalised during checkout.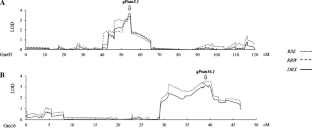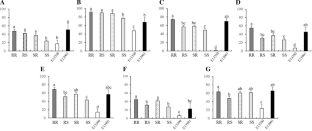 References
Afzal AJ, Wood AJ, Lightfoot DA (2008) Plant receptor-like serine threonine kinases: roles in signaling and plant defense. Mol Plant Microbe Interact 21(5):507–517

Allen TW, Bradley CA, Sisson AJ, Byamukama E, Chilvers MI, Coker CM, Collins AA, Damicone JP, Dorrance AE, Dufault NS, Esker PD (2017) Soybean yield loss estimates due to diseases in the United States and Ontario, Canada, from 2010 to 2014. Plant Health Progress 18(1):19–27

An TJ, Park MS, Jeong JT, Kim YG, Kim YI, Lee ES, Chang JK (2019) Occurrence of the Phytophthora Blight Caused by Phytophthora sansomeana in Atractylodes macrocephala Koidz. Korean Journal of Medicinal Crop Science 27(6):404–411

Bales C, Zhang G, Liu M, Mensah C, Gu C, Song Q, Hyten D, Cregan P, Wang D (2013) Mapping soybean aphid resistance genes in PI 567598B. Theor Appl Genet 126(8):2081–2091

Bienapfl JC, Malvick DK, Percich JA (2011) Specific molecular detection of Phytophthora sojae using conventional and real-time PCR. Fungal Biol 115(8):733–740

Caranta C, Lefebvre V, Palloix A (1997) Polygenic resistance of pepper to potyviruses consists of a combination of isolate-specific and broad-spectrum quantitative trait loci. Mol Plant Microbe Interact 10(7):872–878

Chang KF, Hwang SF, Ahmed HU, Fu H, Zhou Q, Strelkov SE, Turnbull GD (2017) First report of Phytophthora sansomeana causing root rot in field pea in Alberta, Canada. Crop Prot 101:1–4

Churchill GA, Doerge RW (1994) Empirical threshold values for quantitative trait mapping. Genetics 138(3):963–971

Dorrance AE, McClure SA, St. Martin SK 2003 Effect of partial resistance on Phytophthora stem rot incidence and yield of soybean in Ohio. Plant disease. 87(3):308–12

Dorrance AE, Berry SA, Anderson TR, Meharg C (2008) Isolation, storage, pathotype characterization, and evaluation of resistance for Phytophthora sojae in soybean. Plant Health Progress 9(1):35

Dorrance AE, Robertson AE, Cianzo S, Giesler LJ, Grau CR, Draper MA, Tenuta AU, Anderson TR (2009) Integrated management strategies for Phytophthora sojae combining host resistance and seed treatments. Plant Dis 93(9):875–882

Dorrance AE (2018) Management of Phytophthora sojae of soybean: a review and future perspectives. Can J Plant Path 40(2):210–219

Farr, D.F., & Rossman, A.Y. Fungal Databases, U.S. National Fungus Collections, ARS, USDA. Retrieved February 3, 2021, from https://nt.ars-grin.gov/fungaldatabases/

Fehr WR (1987) Heritability. Principles of cultivar development 1:95–105

Gibson G (2008) The environmental contribution to gene expression profiles. Nat Rev Genet 9(8):575–581

Hacker CV, Brasier CM, Buck KW (2005) A double-stranded RNA from a Phytophthora species is related to the plant endornaviruses and contains a putative UDP glycosyltransferase gene. J Gen Virol 86(5):1561–1570

Hansen EM, Wilcox WF, Reeser PW, Sutton W. Phytophthora rosacearum and P. sansomeana, new species segregated from the Phytophthora megasperma "complex". Mycologia. 2009 Jan 1;101(1):129–35

Hansen EM, Reeser PW, Sutton W (2012) Phytophthora beyond agriculture. Annu Rev Phytopathol 8(50):359–378

Karhoff S, Lee S, Mian MR, Ralston TI, Niblack TL, Dorrance AE, McHale LK (2019) Phenotypic characterization of a major quantitative disease resistance locus for partial resistance to Phytophthora sojae. Crop Sci 59(3):968–980

Lee S, Mian MR, Sneller CH, Wang H, Dorrance AE, McHale LK (2014) Joint linkage QTL analyses for partial resistance to Phytophthora sojae in soybean using six nested inbred populations with heterogeneous conditions. Theor Appl Genet 127(2):429–444

Li L, Lin F, Wang W, Ping J, Fitzgerald JC, Zhao M, Li S, Sun L, Cai C, Ma J (2016) Fine mapping and candidate gene analysis of two loci conferring resistance to Phytophthora sojae in soybean. Theor Appl Genet 129(12):2379–2386

Li ZK, Arif M, Zhong DB, Fu BY, Xu JL, Domingo-Rey J, Ali J, Vijayakumar CH, Yu SB, Khush GS. Complex genetic networks underlying the defensive system of rice (Oryza sativa L.) to Xanthomonas oryzae pv. oryzae. Proceedings of the National Academy of Sciences. 2006 May 23;103(21):7994–9

Lin F, Wani SH, Collins PJ, Wen Z, Gu C, Chilvers MI, Wang D. Mapping quantitative trait loci for tolerance to Pythium irregulare in soybean (Glycine max L.). G3: Genes, Genomes, Genetics. 2018 Oct 1;8(10):3155–61

Lin F, Zhao M, Ping J, Johnson A, Zhang B, Abney TS, Hughes TJ, Ma J (2013) Molecular mapping of two genes conferring resistance to Phytophthora sojae in a soybean landrace PI 567139B. Theor Appl Genet 126(8):2177–2185

Malvick DK, Grunden E (2004) Traits of soybean-infecting Phytophthora populations from Illinois agricultural fields. Plant Dis 88(10):1139–1145

Marcel TC, Gorguet B, Ta MT, Kohutova Z, Vels A, Niks RE (2008) Isolate specificity of quantitative trait loci for partial resistance of barley to Puccinia hordei confirmed in mapping populations and near-isogenic lines. New Phytol 177(3):743–755

McCoy, A., Jacobs, J.L. and Chilvers, M., 2018, August. Phytophthora sansomeana host characterization in Michigan field crops. In International Congress of Plant Pathology (ICPP) 2018: Plant Health in A Global Economy. APSNET.

Mundt CC (2014) Durable resistance: a key to sustainable management of pathogens and pests. Infect Genet Evol 1(27):446–455

Nelson R, Wiesner-Hanks T, Wisser R, Balint-Kurti P (2018) Navigating complexity to breed disease-resistant crops. Nat Rev Genet 19(1):21

Poland JA, Balint-Kurti PJ, Wisser RJ, Pratt RC, Nelson RJ (2009) Shades of gray: the world of quantitative disease resistance. Trends Plant Sci 14(1):21–29

Qiu HM, Li CY, Zhang DJ, Xin XJ, Wang JL, Wang J, Shan CY, Shan DP, Hu GH, Chen QS (2009) Proteome analysis of resistance to Phytophothra root rot in soybean. Acta Agronomica Sinica 35(3):418–423

Rahman MZ, Uematsu S, Suga H, Kageyama K (2015) Diversity of Phytophthora species newly reported from Japanese horticultural production. Mycoscience 56(4):443–459

Reeser PW, Scott DH, Ruhl DE, 1991 Recovery of race non-classifiable Phytophthora megasperma f. sp. glycinea from soybean roots in Indiana in. Phytopathology, 81, 1201

Rojas AJ, Jacobs JL, Napieralski S, Karaj B, Bradley CA, Chase T, Esker PD, Giesler LJ, Jardine DJ, Malvick DK, Markell SG (2017) Oomycete species associated with soybean seedlings in North America—Part I Identification and pathogenicity characterization. Phytopathology. 107(3):280–92

Rojas JA, Miles TD, Coffey MD, Martin FN, Chilvers MI (2017) Development and application of qPCR and RPA genus-and species-specific detection of Phytophthora sojae and P. sansomeana root rot pathogens of soybean. Plant disease 101(7):1171–1181

Rojas JA, Witte A, Noel ZA, Jacobs JL, Chilvers MI (2019) Diversity and characterization of oomycetes associated with corn seedlings in Michigan. Phytobiomes Journal 3(3):224–234

Safaiefarahani, B., Mostowfizadeh-Ghalamfarsa, R., Hardy, G.S.J. and Burgess, T.I., 2016. Characterization of Phytophthora pseudocryptogea× P. sansomeana, associated with sugar beet root rot in Fars Province

Schmitthenner AF (2000) Phytophthora rot of soybean. Plant Health Progress 1(1):13

Schmutz J, Cannon SB, Schlueter J, Ma J, Mitros T, Nelson W, Hyten DL, Song Q, Thelen JJ, Cheng J, Xu D (2010) Genome sequence palaeopolyploid soybean. Nature 463(7278):178–83

Schneider R, Rolling W, Song Q, Cregan P, Dorrance AE, McHale LK (2016) Genome-wide association mapping of partial resistance to Phytophthora sojae in soybean plant introductions from the Republic of Korea. BMC Genomics 17(1):607

Shoemaker RC, Schlueter J, Doyle JJ (2006) Paleopolyploidy and gene duplication in soybean and other legumes. Curr Opin Plant Biol 9(2):104–109

Song Q, Hyten DL, Jia G, Quigley CV, Fickus EW, Nelson RL, Cregan PB (2013) Development and evaluation of SoySNP50K, a high-density genotyping array for soybean. PloS one. 8(1):e54985

Srour A, Afzal AJ, Blahut-Beatty L, Hemmati N, Simmonds DH, Li W, Liu M, Town CD, Sharma H, Arelli P, Lightfoot DA (2012) The receptor like kinase at Rhg1-a/Rfs2 caused pleiotropic resistance to sudden death syndrome and soybean cyst nematode as a transgene by altering signaling responses. BMC Genomics 13(1):368

Stasko AK, Wickramasinghe D, Nauth BJ, Acharya B, Ellis ML, Taylor CG, McHale LK, Dorrance AE (2016) High-Density Mapping of Resistance QTL Toward Phytophthora sojae, Pythium irregulare, and Fusarium graminearum in the Same Soybean Population. Crop Sci 56(5):2476–2492

St. DA, Clair (2010) Quantitative disease resistance and quantitative resistance loci in breeding. Annual rev phytopathol. 8(48):247–68

Tande, C., Dorrance, A.E., Schwarzrock, D., Mahecha, E. and Byamukama, E., 2020. First Report of Phytophthora sansomeana Causing Root Rot of Soybean in South Dakota. Plant Disease, pp.PDIS-09

Tang QH, Gao F, Li GY, Wang H, Zheng XB, Wang YC (2010) First report of root rot caused by Phytophthora sansomeana on soybean in China. Plant Dis 94(3):378

Van Ooijen JW. JoinMap 4 (2006) Software for the calculation of genetic linkage maps in experimental populations. Kyazma BV, Wageningen, Netherlands.;33

Voorrips RE (2002) MapChart: software for the graphical presentation of linkage maps and QTLs. J Hered 93(1):77–78

Wang S, Basten CJ, Zeng ZB. Windows QTL cartographer (2007) 2.5. Department of statistics. North Carolina State University.

Wang Z, Dai L, Jiang Z, Peng W, Zhang L, Wang G, Xie D (2005) GmCOI1, a soybean F-box protein gene, shows ability to mediate jasmonate-regulated plant defense and fertility in Arabidopsis. Mol Plant Microbe Interact 18(12):1285–1295

Xiao K, Kinkel LL, Samac DA (2002) Biological control of Phytophthora root rots on alfalfa and soybean with Streptomyces. Biol Control 23(3):285–295

Zelaya-Molina LX, Ellis ML, Berry SA, Dorrance AE (2010) First report of Phytophthora sansomeana causing wilting and stunting on corn in Ohio. Plant Disease. 94(1):125

Zhang G, Gu C, Wang D (2009) Molecular mapping of soybean aphid resistance genes in PI 567541B. Theor Appl Genet 118(3):473–482
Acknowledgements
We thank the funding support from Michigan Soybean Promotion Committee, USDA National Institute of Food and Agriculture (Hatch project 1011788) and AgBioResearch at Michigan State University (Project No. MICL02013). We are also thankful to the Overseas Training Program for Young-Backbone Teachers of Hebei Agricultural University to WL. We are also thankful to University Grants Commission (UGC), India, for providing Raman Postdoctoral Fellowship (5-20/2016(IC)) to SHW. We also thank YB, RT, and SZ for their help in creating and maintaining the mapping populations.
Ethics declarations
Conflict of interest
The authors declare that they have no conflict of interest.
Additional information
Publisher's Note
Springer Nature remains neutral with regard to jurisdictional claims in published maps and institutional affiliations.
Communicated by Volker Hahn.
Supplementary Information
Below is the link to the electronic supplementary material.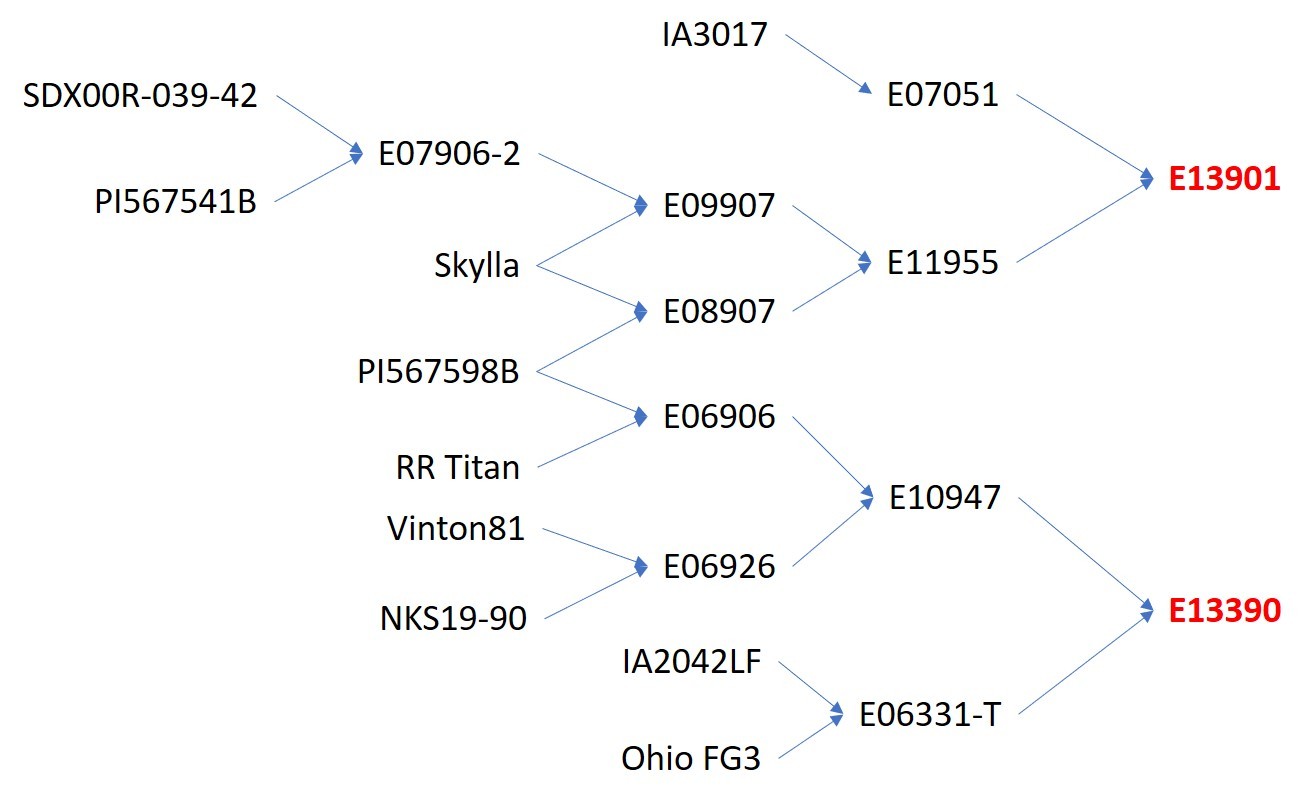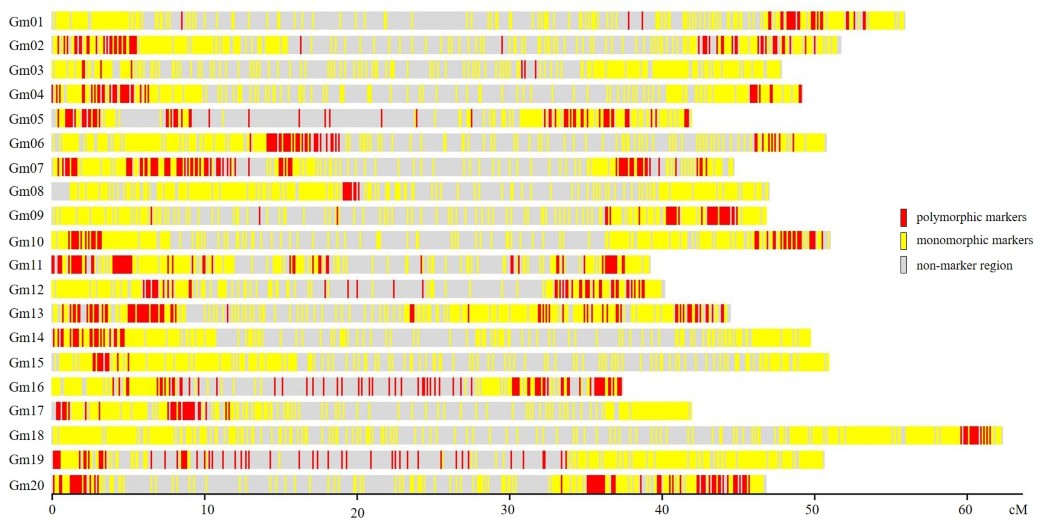 About this article
Cite this article
Lin, F., Li, W., McCoy, A.G. et al. Molecular mapping of quantitative disease resistance loci for soybean partial resistance to Phytophthora sansomeana. Theor Appl Genet 134, 1977–1987 (2021). https://doi.org/10.1007/s00122-021-03799-x
Received:

Accepted:

Published:

Issue Date: