Abstract
Key message
Two novel resistant QTLs mapped and candidate genes identified for Aspergillus flavus resistance in cultivated peanut using SLAF-seq.
Abstract
Aflatoxin contamination in peanuts caused by Aspergillus flavus is a serious food safety issue for human health around the world. Host plant resistance to fungal infection and reduction in aflatoxin are crucial for mitigating this problem. Identification of the resistance-linked markers can be used in marker-assisted breeding for varietal development. Here we report construction of two high-density genetic linkage maps with 1975 SNP loci and 5022 SNP loci, respectively. Two consistent quantitative trait loci (QTL) were identified as qRAF-3-1 and qRAF-14-1, which located on chromosomes A03 and B04, respectively. QTL qRAF-3-1 was mapped within 1.67 cM and had more than 19% phenotypic variance explained (PVE), while qRAF-14-1 was located within 1.34 cM with 5.15% PVE. While comparing with the reference genome, the mapped QTLs, qRAF-3-1 and qRAF-14-1, were located within a physical distance of 1.44 Megabase pair (Mbp) and 2.22 Mbp, harboring 67 and 137 genes, respectively. Among the identified candidate genes, six genes with the same function were found within both QTLs regions. In addition, putative disease resistance RPP13-like protein 1 (RPP13), lipoxygenase (Lox), WRKY transcription factor (WRKY) and cytochrome P450 71B34 genes were also identified. Using microarray analysis, genes responded to A. flavus infection included coding for RPP13, pentatricopeptide repeat-containing-like protein, and Lox which may be possible candidate genes for resistance to A. flavus. The QTLs and candidate genes will further facilitate marker development and validation of genes for deployment in the molecular breeding programs against A. flavus in peanuts.
Access options
Buy single article
Instant access to the full article PDF.
US$ 39.95
Tax calculation will be finalised during checkout.
Subscribe to journal
Immediate online access to all issues from 2019. Subscription will auto renew annually.
US$ 119
Tax calculation will be finalised during checkout.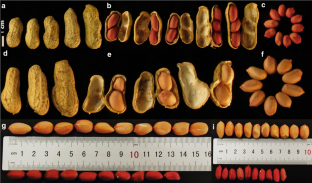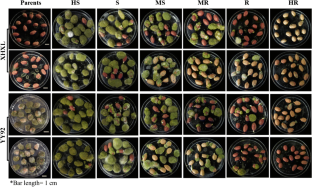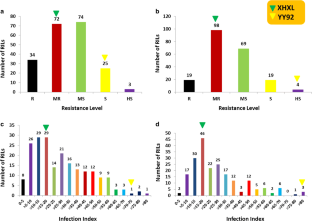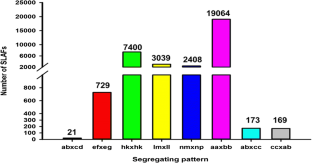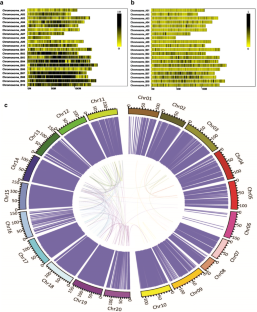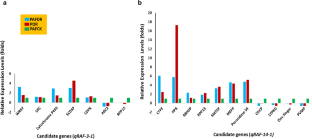 References
Agarwal G, Clevenger J, Pandey MK, Wang H, Shasidhar Y, Chu Y, Fountain JC, Choudhary D, Culbreath AK, Liu X, Huang G, Wang X, Deshmukh R, Holbrook CC, Bertioli DJ, Ozias-Akins P, Jackson SA, Varshney RK, Guo B (2018) High-density genetic map using whole-genome resequencing for fine mapping and candidate gene discovery for disease resistance in peanut. Plant Biotechnol J 16(11):1954–1967

Bakshi M, Oelmüller R (2014) WRKY transcription factors: Jack of many trades in plants. Plant Signal Behav 9(2):e27700

Bertioli DJ, Cannon SB, Froenicke L, Huang G, Farmer AD, Cannon EKS, Liu X, Gao D, Clevenger J, Dash S, Ren L, Moretzsohn MC, Shirasawa K, Huang W, Vidigal B, Abernathy B, Chu Y, Niederhuth CE, Umale P, Araújo ACG, Kozik A, Do Kim K, Burow MD, Varshney RK, Wang X, Zhang X, Barkley N, Guimarães PM, Isobe S, Guo B, Liao B, Stalker HT, Schmitz RJ, Scheffler BE, Leal-Bertioli SCM, Xun X, Jackson SA, Michelmore R, Ozias-Akins P (2016) The genome sequences of Arachis duranensis and Arachis ipaensis, the diploid ancestors of cultivated peanut. Nat Genet 48:438

Birben E, Sahiner UM, Sackesen C, Erzurum S, Kalayci O (2012) Oxidative stress and antioxidant defense. World Allergy Organ J 5(1):9

Bittner-Eddy PD, Crute IR, Holub EB, Beynon JL (2000) RPP13 is a simple locus in Arabidopsis thaliana for alleles that specify downy mildew resistance to different avirulence determinants in Peronospora parasitica. Plant J 21(2):177–188

Cao J (2012) The pectin lyases in Arabidopsis thaliana: evolution, selection and expression profiles. PLoS ONE 7:e46944

Chen H, Zhang C, Cai TC, Deng Y, Zhou S, Zheng Y, Ma S, Tang R, Varshney RK, Zhuang W (2016) Identification of low Ca2+ stress-induced embryo apoptosis response genes in Arachis hypogaea by SSH-associated library lift (SSHaLL). Plant Biotechnol J 14(2):682–698

Chen Y, Ren X, Zheng Y, Zhou X, Huang L, Yan L, Jiao Y, Chen W, Huang S, Wan L, Lei Y (2017) Genetic mapping of yield traits using RIL population derived from Fuchuan Dahuasheng and ICG6375 of peanut (Arachis hypogaea L.). Mol Breed 37(2):17

Cuc LM, Mace ES, Crouch JH, Quang VD, Long TD, Varshney RK (2008) Isolation and characterization of novel microsatellite markers and their application for diversity assessment in cultivated groundnut (Arachis hypogaea). BMC Plant Biol 8(1):55

Davidson J Jr, Hill R, Cole R, Mixon A, Henning R (1983) Field performance of two peanut cultivars relative to aflatoxin contamination. Peanut Sci 10(1):43–47

Dufayard JF, Bettembourg M, Fischer I, Droc G, Guiderdoni E, Périn C, Chantret N, Diévart A (2017) New insights on leucine-rich repeats receptor-like kinase orthologous relationships in angiosperms. Front Plant Sci 8:381

Esteras C, Gómez P, Monforte AJ, Blanca J, Vicente-Dólera N, Roig C, Nuez F, Picó B (2012) High-throughput SNP genotyping in Cucurbita pepo for map construction and quantitative trait loci mapping. BMC Genom 13:80

Ferguson M, Burow M, Schulze S, Bramel P, Paterson A, Kresovich S, Mitchell S (2004) Microsatellite identification and characterization in peanut (A. hypogaea L.). Theor Appl Genet 108(6):1064–1070

Fountain J, Scully B, Ni X, Kemerait R, Lee D, Chen ZY, Guo B (2014) Environmental influences on maize-Aspergillus flavus interactions and aflatoxin production. Front Microbiol 5:40

Fountain J, Yang M, Pandey M, Nayak S, Kumar V, Jayale A (2016) RNAseq analysis reveals oxidative stress responses of Aspergillus flavus are related to stress tolerance and aflatoxin production. In: American Phytopathological Society annual meeting. American Phytopathological Society, New York

Fountain JC, Koh J, Yang L, Pandey MK, Nayak SN, Bajaj P, Zhuang WJ, Chen ZY, Kemerait RC, Lee RD, Chen S (2018) Proteome analysis of Aspergillus flavus isolate-specific responses to oxidative stress in relationship to aflatoxin production capability. Sci Rep 8(1):3430

Gao X, Brodhagen M, Isakeit T, Brown SH, Göbel C, Betran J, Feussner I, Keller NP, Kolomiets MV (2009) Inactivation of the lipoxygenase ZmLOX3 increases susceptibility of maize to Aspergillus spp. Mol Plant Microbe Interact 22(2):222–231

Gong Y, Hounsa A, Egal S, Turner PC, Sutcliffe AE, Hall AJ, Cardwell K, Wild CP (2004) Postweaning exposure to aflatoxin results in impaired child growth: a longitudinal study in Benin, West Africa. Environ Health Perspect 112(13):1334

Goring DR, Walker JC (2004) Self-rejection—a new kinase connection. Science 303(5663):1474–1475

Hashimoto M, Endo T, Peltier G, Tasaka M, Shikanai T (2003) A nucleus-encoded factor, CRR2, is essential for the expression of chloroplast ndhB in Arabidopsis. Plant J 36:541–549

He G, Meng R, Newman M, Gao G, Pittman RN, Prakash CS (2003) Microsatellites as DNA markers in cultivated peanut (Arachis hypogaea L.). BMC Plant Biol 3(1):3

Hong YB, Liang XQ, Chen XP, Liu HY, Zhou GY, Li SX, Wen SJ (2008) Construction of genetic linkage map based on SSR markers in peanut (Arachis hypogaea L.). Agric Sci China 7(8):915–921

Hopkins M, Casa A, Wang T, Mitchell S, Dean R, Kochert G, Kresovich S (1999) Discovery and characterization of polymorphic simple sequence repeats (SSRs) in peanut. Crop Sci 39(4):1243–1247

Huang S, Ding J, Deng D, Tang W, Sun H, Liu D, Zhang L, Niu X, Zhang X, Meng M, Yu J (2013) Draft genome of the kiwifruit Actinidia chinensis. Nat Commun 4:2640

Huang L, Ren X, Wu B, Li X, Chen W, Zhou X, Chen Y, Pandey MK, Jiao Y, Luo H, Lei Y (2016) Development and deployment of a high-density linkage map identified quantitative trait loci for plant height in peanut (Arachis hypogaea L.). Sci Rep 6:39478

Hyten DL, Cannon SB, Song Q, Weeks N, Fickus EW, Shoemaker RC, Specht JE, Farmer AD, May GD, Cregan PB (2010) High-throughput SNP discovery through deep resequencing of a reduced representation library to anchor and orient scaffolds in the soybean whole genome sequence. BMC Genom 11(1):38

IBM Corp (2013) Statistical package for social sciences (IBM SPSS) 22.0 version. Armonk: IBM United States. https://www.ibm.com/analytics/datascience/predictive-analytics/spss-statistical-software. Accessed 15 Nov 2018

Irizarry RA, Hobbs B, Collin F, Beazer-Barclay YD, Antonellis KJ, Scherf U, Speed TP (2003) Exploration, normalization, and summaries of high density oligonucleotide array probe level data. Biostatistics 4(2):249–264

Jolly P, Shuaib F, Jiang Y, Preko P, Baidoo J, Stiles J, Wang JS, Phillips T, Williams JH (2011) Association of high viral load and abnormal liver function with high aflatoxin B1–albumin adduct levels in HIV-positive Ghanaians: preliminary observations. Food Addit 28(9):1224–1234

Jun X, Wang XY, Guo WZ (2015) The cytochrome P450 superfamily: key players in plant development and defense. J Integr Agric 14(9):1673–1686

Kent WJ (2002) BLAT—the BLAST-like alignment tool. Genome Res 12(4):656–664

Kesarwani M, Yoo J, Dong X (2007) Genetic interactions of TGA transcription factors in the regulation of pathogenesis-related genes and disease resistance in Arabidopsis. Plant Physiol 144(1):336–346

Koilkonda P, Sato S, Tabata S, Shirasawa K, Hirakawa H, Sakai H, Sasamoto S, Watanabe A, Wada T, Kishida Y, Tsuruoka H (2012) Large-scale development of expressed sequence tag-derived simple sequence repeat markers and diversity analysis in Arachis spp. Mol Breed 30(1):125–138

Korani W, Chu Y, Holbrook CC, Ozias-Akins P (2018) Insight into genes regulating postharvest aflatoxin contamination of tetraploid peanut from transcriptional profiling. Genetics 209(1):143–156

Kosambi DD (2016) The estimation of map distances from recombination values. In: Kosambi DD (ed) Selected works in mathematics and statistics. Springer, Berlin, pp 125–130

Krishnamachari K, Nagarajan V, Bhat R, Tilak T (1975) Hepatitis due to aflatoxicosis: an outbreak in western India. Lancet 305:1061–1063

Leal-Bertioli SC, Moretzsohn MC, Roberts PA, Ballén-Taborda C, Borba TC, Valdisser PA, Vianello RP, Araújo ACG, Guimarães PM, Bertioli DJ (2016) Genetic mapping of resistance to Meloidogyne arenaria in Arachis stenosperma: a new source of nematode resistance for peanut. G3 Genes Genomes Genetics 6(2):377–390

Li AH, Yue SJ, Ma HB (2006) Correlativity of three counting methods of fungal spore. J Microbiol 26:2027

Liang X, Zhou G, Hong Y, Chen X, Liu H, Li S (2009) Overview of research progress on peanut (Arachis hypogaea L.) host resistance to aflatoxin contamination and genomics at the Guangdong academy of agricultural sciences. Peanut Sci 36(1):29–34

Liao PY, Lee KH (2010) From SNPs to functional polymorphism: the insight into biotechnology applications. Biochem Eng J 49(2):149–158

Liu Y, Wu F (2010) Global burden of aflatoxin-induced hepatocellular carcinoma: a risk assessment. Environ Health Perspect 118:818

Liu J, Huang S, Sun M, Liu S, Liu Y, Wang W, Zhang X, Wang H, Hua W (2012) An improved allele-specific PCR primer design method for SNP marker analysis and its application. Plant Methods 8:34

Liu D, Ma C, Hong W, Huang L, Liu M, Liu H, Zeng H, Deng D, Xin H, Song J, Xu C (2014) Construction and analysis of high-density linkage map using high-throughput sequencing data. PLoS ONE 9(6):e98855

Luo M, Dang P, Guo BZ, He G, Holbrook CC, Bausher MG, Lee RD (2005) Generation of expressed sequence tags (ESTs) for gene discovery and marker development in cultivated peanut. Crop Sci 45(1):346–353

Luo M, Deal K, Akhunov E, Akhunova A, Anderson O, Anderson J, Blake N, Clegg M, Coleman-Derr D, Conley E (2009) Genome comparisons reveal a dominant mechanism of chromosome number reduction in grasses and accelerated genome evolution in Triticeae. Proc Natl Acad Sci 106:15780–15785

Luo H, Guo J, Ren X, Chen W, Huang L, Zhou X, Chen Y, Liu N, Xiong F, Lei Y, Liao B (2018) Chromosomes A07 and A05 associated with stable and major QTLs for pod weight and size in cultivated peanut (Arachis hypogaea L.). Theor Appl Genet 131(2):267–282

Mehan V, McDonald D, Nigam S, Lalitha B (1981) Groundnut cultivars with seed resistant to invasion by Aspergillus flavus. Oleagineux 36(10):501–507

Miller MR, Dunham JP, Amores A, Cresko WA, Johnson EA (2007) Rapid and cost-effective polymorphism identification and genotyping using restriction site associated DNA (RAD) markers. Genome Res 17:240

Mixon A (1986) Reducing Aspergillus species infection of peanut seed using resistant genotypes 1. J Environ Qual 15(2):101–103

Murray MG, Thompson WF (1980) Rapid isolation of high molecular weight plant DNA. Nucl Acids Res 8(19):4321–4326

Nayak SN, Agarwal G, Pandey MK, Sudini HK, Jayale AS, Purohit S, Desai A, Wan L, Guo B, Liao B, Varshney RK (2017) Aspergillus flavus infection triggered immune responses and host-pathogen cross-talks in groundnut during in vitro seed colonization. Sci Rep 7(1):9659

Ogunola OF, Hawkins LK, Mylroie E, Kolomiets MV, Borrego E, Tang JD, Williams WP, Warburton ML (2017) Characterization of the maize lipoxygenase gene family in relation to aflatoxin accumulation resistance. PLoS ONE 12(7):e0181265

Pandey MK, Monyo E, Ozias-Akins P, Liang X, Guimarães P, Nigam SN, Upadhyaya HD, Janila P, Zhang X, Guo B, Cook DR (2012) Advances in Arachis genomics for peanut improvement. Biotechnol Adv 30(3):639–651

Pandey MK, Roorkiwal M, Singh VK, Ramalingam A, Kudapa H, Thudi M, Chitikineni A, Rathore A, Varshney RK (2016) Emerging genomic tools for legume breeding: current status and future prospects. Front Plant Sci 7:455

Pandey MK, Khan AW, Singh VK, Vishwakarma MK, Shasidhar Y, Kumar V, Garg V, Bhat RS, Chitikineni A, Janila P, Guo B (2017) QTL-seq approach identified genomic regions and diagnostic markers for rust and late leaf spot resistance in groundnut (Arachis hypogaea L.). Plant Biotechnol J 15(8):927–941

Pandey MK, Kumar R, Pandey AK, Soni P, Gangurde SS, Sudini HK, Fountain JC, Liao B, Desmae H, Okori P, Chen X, Jiang H, Mendu V, Falalou H, Njoroge S, Mwololo J, Guo B, Zhuang W, Wang X, Liang X, Varshney RK (2019) Mitigating aflatoxin contamination in groundnut through a combination of genetic resistance and post-harvest management practices. Toxin 11:315

Peterson BK, Weber JN, Kay EH, Fisher HS, Hoekstra HE (2012) Double digest RADseq: an inexpensive method for de novo SNP discovery and genotyping in model and non-model species. PLoS ONE 7:e37135

Petroli CD, Sansaloni CP, Carling J, Steane DA, Vaillancourt RE, Myburg AA, da Silva Jr OB, Pappas GJ Jr, Kilian A, Grattapaglia D (2012) Genomic characterization of DArT markers based on high-density linkage analysis and physical mapping to the Eucalyptus genome. PLoS ONE 7:e44684

Pittet A (1998) Natural occurrence of mycotoxins in foods and feeds: an update review. Rev Med Vet 149:479–492

Priyadarshini E, Tulpule P (1978) Relationship between fungal growth and aflatoxin production in varieties of maize and groundnut. J Agric Food Chem 26(1):249–252

Proite K, Leal-Bertioli SC, Bertioli DJ, Moretzsohn MC, da Silva FR, Martins NF, Guimarães PM (2007) ESTs from a wild Arachis species for gene discovery and marker development. BMC Plant Biol 7(1):7

Qi Z, Huang L, Zhu R, Xin D, Liu C, Han X, Jiang H, Hong W, Hu G, Zheng H, Chen Q (2014) A high-density genetic map for soybean based on specific length amplified fragment sequencing. PLoS ONE 9(8):e104871

Qin H, Feng S, Chen C, Guo Y, Knapp S, Culbreath A, He G, Wang ML, Zhang X, Holbrook CC, Ozias-Akins P (2012) An integrated genetic linkage map of cultivated peanut (Arachis hypogaea L.) constructed from two RIL populations. Theor Appl Genet 124(4):653–664

Reddy K, Salleh B, Saad B, Abbas H, Abel C, Shier W (2010) An overview of mycotoxin contamination in foods and its implications for human health. Toxin Rev 29(1):3–26

Samoluk SS, Robledo G, Podio M, Chalup L, Ortiz JPA, Pessino SC, Seijo JG (2015) First insight into divergence, representation and chromosome distribution of reverse transcriptase fragments from L1 retrotransposons in peanut and wild relative species. Genetica 143(1):113–125

Scarpari M, Punelli M, Scala V, Zaccaria M, Nobili C, Ludovici M, Camera E, Fabbri AA, Reverberi M, Fanelli C (2014) Lipids in Aspergillus flavus-maize interaction. Front Microbiol. https://doi.org/10.3389/fmicb.2014.00074.eCollection

Sen Ś, Churchill GA (2001) A statistical framework for quantitative trait mapping. Genetics 159(1):371–387

Sharma KK, Pothana A, Prasad K, Shah D, Kaur J, Bhatnagar D, Chen ZY, Raruang Y, Cary JW, Rajasekaran K (2018) Peanuts that keep aflatoxin at bay: a threshold that matters. Plant Biotechnol J 16:1024–1033

Shephard GS (2003) Aflatoxin and food safety: recent African perspectives. Toxin Rev 22(2–3):267–286

Shephard GS (2008) Impact of mycotoxins on human health in developing countries. Food Addit Contam 25(2):146–151

Shirasawa K, Koilkonda P, Aoki K, Hirakawa H, Tabata S, Watanabe M, Hasegawa M, Kiyoshima H, Suzuki S, Kuwata C, Naito Y (2012) In silico polymorphism analysis for the development of simple sequence repeat and transposon markers and construction of linkage map in cultivated peanut. BMC Plant Biol 12(1):80

Shirasawa KE, Bertioli DJ, Varshney RK, Moretzsohn MC, Leal-Bertioli SC, Thudi MA, Pandey MK, Rami JF, Foncéka DA, Gowda MV, Qin HO (2013) Integrated consensus map of cultivated peanut and wild relatives reveals structures of the A and B genomes of Arachis and divergence of the legume genomes. DNA Res 20(2):173–184

Smith CJ, Berry DM, McGlade CJ (2013) The E3 ubiquitin ligases RNF126 and Rabring7 regulate endosomal sorting of the epidermal growth factor receptor. J Cell Sci 126:1366–1380

Song W, Pang R, Niu Y, Gao F, Zhao Y, Zhang J, Sun J, Shao C, Liao X, Wang L (2013) Correction: construction of high-density genetic linkage maps and mapping of growth-related quantitative trail loci in the Japanese flounder (Paralichthys olivaceus). PLoS ONE 8(10):1371

Song H, Wang P, Li C, Han S, Lopez-Baltazar J, Zhang X, Wang X (2016) Identification of lipoxygenase (LOX) genes from legumes and their responses in wild type and cultivated peanut upon Aspergillus flavus infection. Sci Rep 6:35245

Souza FH, Marcos-Filho J (2001) The seed coat as a modulator of seed–environment relationships in Fabaceae. Braz J Bot 24(4):365–375

Strosnider H, Azziz-Baumgartner E, Banziger M, Bhat RV, Breiman R, Brune MN, DeCock K, Dilley A, Groopman J, Hell K, Henry HS, Jeffers D, Jolly C, Jolly P, Kibata NG, Lewis L, Liu X, Luber G, McCoy L, Mensah P, Miraglia M, Misore A, Njapau H, Ong CN, Onsongo TKM, Page WS, Park D, Patel M, Phillips T, Pineiro M, Pronczuk J, Rogers HS, Rubin C, Sabino M, Schaafsma A, Shephard G, Stroka J, Wild C, Williams TJ, Wilson D (2006) Workgroup report: public health strategies for reducing aflatoxin exposure in developing countries. Environ Health Perspect 114:1898–1903

Sun X, Liu D, Zhang X, Li W, Liu H, Hong W, Jiang C, Guan N, Ma C, Zeng H, Xu C (2013) SLAF-seq: an efficient method of large-scale de novo SNP discovery and genotyping using high-throughput sequencing. PLoS ONE 8(3):e58700

Thakare D, Zhang J, Wing RA, Cotty PJ, Schmidt MA (2017) Aflatoxin-free transgenic maize using host-induced gene silencing. Sci Adv 3:e1602382

Upadhyaya H, Nigam S, Thakur R (2002) Genetic enhancement for resistance to aflatoxin contamination in groundnut. In: Summary Proceedings of the seventh ICRISAT regional groundnut meeting for Western and Central Africa, 6–8 December 2002, Cotonou, Benin. International Crop Research Institute for Semi-Arid Tropics, Patancheru, AP, India, pp 29–36

Valery PC, Laversanne MLM, Clark PJ, Petrick JL, McGlynn KA, Bray F (2018) Projections of primary liver cancer to 2030 in 30 countries worldwide. Hepatology 67:600–611

Van Ooijen J (2006) JoinMap® 4, Software for the calculation of genetic linkage maps in experimental populations 33 (10.1371)

Varshney RK, Bertioli DJ, Moretzsohn MD, Vadez V, Krishnamurthy L, Aruna R, Nigam SN, Moss BJ, Seetha K, Ravi K, He G (2009) The first SSR-based genetic linkage map for cultivated groundnut (Arachis hypogaea L.). Theor Appl Genet 118(4):729–739

Varshney RK, Mohan SM, Gaur PM, Gangarao NV, Pandey MK, Bohra A, Sawargaonkar SL, Chitikineni A, Kimurto PK, Janila P, Saxena KB (2013) Achievements and prospects of genomics-assisted breeding in three legume crops of the semi-arid tropics. Biotechnol Adv 31(8):1120–1134

Varshney RK, Pandey MK, Janila P, Nigam SN, Sudini H, Gowda MV, Sriswathi M, Radhakrishnan T, Manohar SS, Nagesh P (2014) Marker-assisted introgression of a QTL region to improve rust resistance in three elite and popular varieties of peanut (Arachis hypogaea L.). Theor Appl Genet 127(8):1771–1781

Varshney RK, Saxena RK, Upadhyaya HD, Khan AW, Yu Y, Kim C, Rathore A, Kim D, Kim J, An S, Kumar V (2017) Whole-genome resequencing of 292 pigeonpea accessions identifies genomic regions associated with domestication and agronomic traits. Nat Genet 49(7):1082

Varshney RK, Thudi M, Pandey MK, Tardieu F, Ojiewo C, Vadez V, Whitbread AM, Siddique KHM, Nguyen HT, Carberry PS, Bergvinson D (2018) Accelerating genetic gains in legumes for prosperous smallholder agriculture: integrating genomics, phenotyping, systems modelling and agronomy. J Exp Bot 69(13):3293–3312

Vision TJ, Brown DG, Shmoys DB, Durrett RT, Tanksley SD (2000) Selective mapping: a strategy for optimizing the construction of high-density linkage maps. Genetics 155(1):407–420

Waliyar F, Umeh VC, Traore A, Osiru M, Ntare BR, Diarra B, Kodio O, Kumar KV, Sudini H (2015) Prevalence and distribution of aflatoxin contamination in groundnut (Arachis hypogaea L.) in Mali, West Africa. Crop Protect 70:1–7

Wang H, Penmetsa RV, Yuan M, Gong L, Zhao Y, Guo B, Farmer AD, Rosen BD, Gao J, Isobe S, Bertioli DJ (2012a) Development and characterization of BAC-end sequence derived SSRs, and their incorporation into a new higher density genetic map for cultivated peanut (Arachis hypogaea L.). BMC Plant Biol 12(1):10

Wang Z, Yan S, Liu C, Chen F, Wang T (2012b) Proteomic analysis reveals an aflatoxin-triggered immune response in cotyledons of Arachis hypogaea infected with Aspergillus flavus. J Proteome Res 11:2739–2753

Wang H, Lei Y, Wan L, Yan L, Lv J, Dai X, Ren X, Guo W, Jiang H, Liao B (2016) Comparative transcript profiling of resistant and susceptible peanut post-harvest seeds in response to aflatoxin production by Aspergillus flavus. BMC Plant Biol 16(1):54

Wei Q, Wang Y, Qin X, Zhang Y, Zhang Z, Wang J, Li J, Lou Q, Chen J (2014) An SNP-based saturated genetic map and QTL analysis of fruit-related traits in cucumber using specific-length amplified fragment (SLAF) sequencing. BMC Genom 15(1):1158

Wild CP, Montesano R (2009) A model of interaction: aflatoxins and hepatitis viruses in liver cancer aetiology and prevention. Cancer Lett 286(1):22–28

Williams JH, Phillips TD, Jolly PE, Stiles JK, Jolly CM, Aggarwal D (2004) Human aflatoxicosis in developing countries: a review of toxicology, exposure, potential health consequences, and interventions. Am J Clin Nutr 80(5):1106–1122

Xiao XH, Yang M, Sui JL, Qi JY, Fang YJ, Hu SN, Tang CR (2017) The calcium-dependent protein kinase (CDPK) and CDPK-related kinase gene families in Hevea brasiliensis—comparison with five other plant species in structure, evolution, and expression. FEBS Open Bio 7(1):4–24

Xie W, Feng Q, Yu H, Huang X, Zhao Q, Xing Y, Yu S, Han B, Zhang Q (2010) Parent-independent genotyping for constructing an ultrahigh-density linkage map based on population sequencing. Proc Natl Acad Sci 107(23):10578–10583

Xu X, Xu R, Zhu B, Yu T, Qu W, Lu L, Xu Q, Qi X, Chen X (2015) A high-density genetic map of cucumber derived from specific length amplified fragment sequencing (SLAF-seq). Front Plant Sci 5:768

Yu B, Huai D, Huang L, Kang Y, Ren X, Chen Y, Zhou X, Luo H, Liu N, Chen W, Lei Y, Pandey MK, Sudini H, Varshney RK, Liao B, Jiang H (2019) Identification of genomic regions and diagnostic markers for resistance to aflatoxin contamination in peanut (Arachis hypogaea L.). BMC Genet 20(1):32

Zeytuni N, Zarivach R (2012) Structural and functional discussion of the tetra-trico-peptide repeat, a protein interaction module. Structure 20:397–405

Zhang Y, Wang L, Xin H, Li D, Ma C, Ding X, Hong W, Zhang X (2013) Construction of a high-density genetic map for sesame based on large scale marker development by specific length amplified fragment (SLAF) sequencing. BMC Plant Biol 13(1):141

Zhang J, Zhang Q, Cheng T, Yang W, Pan H, Zhong J, Huang L, Liu E (2015) High-density genetic map construction and identification of a locus controlling weeping trait in an ornamental woody plant (Prunus mume Sieb et. Zucc). DNA Res 22(3):183–191

Zhao Y, Prakash CS, He G (2012) Characterization and compilation of polymorphic simple sequence repeat (SSR) markers of peanut from public database. BMC Res Notes 5(1):362

Zhou X, Xia Y, Liao J, Liu K, Li Q, Dong Y, Ren X, Chen Y, Huang L, Liao B, Lei Y (2016) Quantitative trait locus analysis of late leaf spot resistance and plant-type-related traits in cultivated peanut (Arachis hypogaea L.) under multi-environments. PLoS ONE 11(11):e0166873

Zhuang W, Fang SM, Li Y, Chen YS, Cheng Z, Chen Y (2007) Screening and identification of resistant peanut varieties and strains to Aspergillus flavus. Fujian J Agric Sci 22(3):261–265

Zhuang W, Chen H, Yang M, Wang J, Pandey MK, Zhang C, Chang W-C, Zhang L, Zhang X, Tang R, Garg V, Wang X, Tang H, Chow C-N, Wang J, Deng Y, Wang D, Khan AW, Yang Q, Cai T, Bajaj P, Wu K, Guo B, Zhang X, Li J, Liang F, Hu J, Liao B, Liu S, Chitikineni A, Yan H, Zheng Y, Shan S, Liu Q, Xie D, Wang Z, Khan SA, Ali N, Zhao C, Li X, Luo Z, Zhang S, Zhuang R, Peng Z, Wang S, Mamadou G, Zhuang Y, Zhao Z, Yu W, Xiong F, Quan W, Yuan M, Li Y, Zou H, Xia H, Zha L, Fan J, Yu J, Xie W, Yuan J, Chen K, Zhao S, Chu W, Chen Y, Sun P, Meng F, Zhuo T, Zhao Y, Li C, He G, Zhao Y, Wang C, Kavikishor PB, Pan R-L, Paterson AH, Wang X, Ming R, Varshney RK (2019) The genome of cultivated peanut provides insight into legume karyotypes, polyploid evolution and crop domestication. Nat Genet 51(5):865–876
Acknowledgements
Current work was supported by The National Science Foundation of People's Republic of China (U1705233; 31601337; 31701463). The authors are thankful to Fujian Key Laboratory of Plant Molecular and Cell Biology, Fujian Agriculture and Forestry University, Fuzhou, Fujian, 350002, China, for providing research facilities and technical guidance. Special acknowledgment to Meng Yang from Nextomics Biosciences Institute, Wuhan, China for his help in bioinformatics analysis.
Ethics declarations
Conflict of interest
On behalf of all contributing authors of the manuscript, the corresponding author states that there is no conflict of competing interest.
Additional information
Publisher's Note
Springer Nature remains neutral with regard to jurisdictional claims in published maps and institutional affiliations.
Communicated by David A. Lightfoot.
Electronic supplementary material
Below is the link to the electronic supplementary material.
About this article
Cite this article
Khan, S.A., Chen, H., Deng, Y. et al. High-density SNP map facilitates fine mapping of QTLs and candidate genes discovery for Aspergillus flavus resistance in peanut (Arachis hypogaea). Theor Appl Genet 133, 2239–2257 (2020). https://doi.org/10.1007/s00122-020-03594-0
Received:

Accepted:

Published:

Issue Date: