Zusammenfassung
Harnröhrenstrikturen betreffen am häufigsten die bulbäre, aber auch die penile, glanduläre oder membranöse Harnröhre und sind häufig iatrogen bedingt. Sie können radiologisch einfach und sicher mit dem Zystourethrogramm diagnostiziert werden. Bei kurzstreckigen Erstbefunden der bulbären Harnröhre kann eine einfache Urethrotomie nach Sachse bereits zu einer dauerhaften Sanierung der Erkrankung führen. Im Falle eines Rezidivs oder an anderen Lokalisationen sollte jedoch ein offenes operatives Verfahren angewendet werden, da ansonsten keine Heilung mehr erreicht werden kann. Dabei stehen in Abhängigkeit vom Befund und der Begleiterkrankungen die End-zu-End-Anastomose, die Graft- bzw. Flap-Urethroplastik und die perineale Urethrostomie zur Auswahl. Bei Verzögerung der offenen chirurgischen Therapie kommt es zu einer Aggravation des Befundes und zu einer Verschlechterung der Prognose der Erkrankung, unabhängig von der dann angewendeten Therapie.
Abstract
Urethral strictures most frequently affect the bulbar but are also observed in the penile, glandular, or membranous urethra. They are often iatrogenic. Radiologic diagnosis can be established easily and safely by cystourethrography. Simple Sachse urethrotomy can result in permanent relief in the case of short bulbar strictures in initial findings. Recurrent structures or strictures in other locations should however be treated by open surgery, as cure cannot be achieved by other means. Depending on the diagnosis and comorbidities, end-to-end anastomosis, graft/flap urethroplasty, or perineal urethrostomy can be performed. If open surgery is delayed, aggravation of the diagnosis and worsening of the prognosis can be expected, regardless of the applied treatment.
Access options
Buy single article
Instant access to the full article PDF.
USD 39.95
Price includes VAT (USA)
Tax calculation will be finalised during checkout.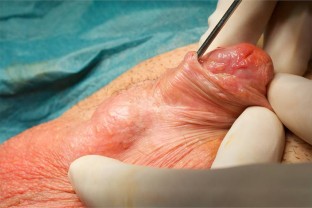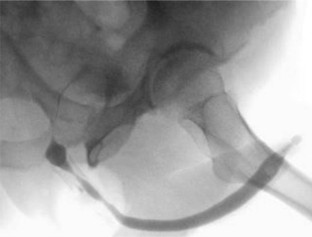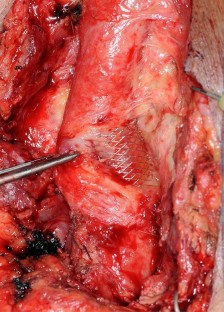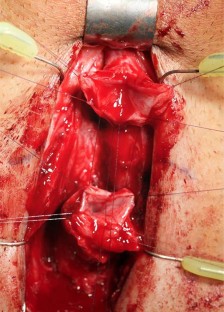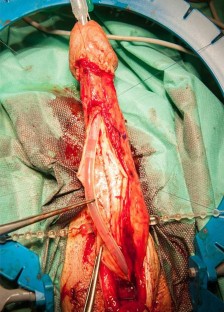 Literatur
1.

Anger JT, Buckley JC, Santucci RA et al (2011) Trends in stricture management among male medicare beneficiaries: underuse of urethroplasty? Urology 77:481–485

2.

Tritschler S, Roosen A, Fullhase C et al (2013) Urethral stricture: etiology, investigation and treatments. Dtsch Arztebl Int 110:220–226

3.

Greenwell TJ, Castle C, Andrich DE et al (2004) Repeat urethrotomy and dilation for the treatment of urethral stricture are neither clinically effective nor cost-effective. J Urol 172:275–277

4.

Mandhani A, Chaudhury H, Kapoor R et al (2005) Can outcome of internal urethrotomy for short segment bulbar urethral stricture be predicted? J Urol 173:1595–1597

5.

Pansadoro V, Emiliozzi P (1996) Internal urethrotomy in the management of anterior urethral strictures: long-term followup. J Urol 156:73–75

6.

Steenkamp JW, Heyns CF, De Kock ML (1997) Internal urethrotomy versus dilation as treatment for male urethral strictures: a prospective, randomized comparison. J Urol 157:98–101

7.

Buckley JC, Zinman LN (2012) Removal of endoprosthesis with urethral preservation and simultaneous urethral reconstruction. J Urol 188:856–860

8.

Breyer BN, Mcaninch JW, Whitson JM et al (2010) Multivariate analysis of risk factors for long-term urethroplasty outcome. J Urol 183:613–617

9.

Viers BR, Pagliara TJ, Shakir NA et al (2017) Delayed reconstruction of bulbar urethral strictures is associated with multiple interventions, longer strictures, and more complex repairs. J Urol. https://doi.org/10.1016/j.juro.2017.08.081

10.

Barbagli G, De Angelis M, Romano G et al (2007) Long-term followup of bulbar end-to-end anastomosis: a retrospective analysis of 153 patients in a single center experience. J Urol 178:2470–2473

11.

Barbagli G, Guazzoni G, Lazzeri M (2008) One-stage bulbar urethroplasty: retrospective analysis of the results in 375 patients. Eur Urol 53:828–833

12.

Barbagli G, Montorsi F, Guazzoni G et al (2013) Ventral oral mucosal onlay graft urethroplasty in nontraumatic bulbar urethral strictures: surgical technique and multivariable analysis of results in 214 patients. Eur Urol 64:440–447

13.

Blaschko SD, Mcaninch JW, Myers JB et al (2012) Repeat urethroplasty after failed urethral reconstruction: outcome analysis of 130 patients. J Urol 188:2260–2264

14.

Chapman D, Kinnaird A, Rourke K (2017) Independent predictors of stricture recurrence following urethroplasty for isolated bulbar urethral strictures. J Urol 198(5):1107–1112. https://doi.org/10.1016/j.juro.2017.05.006

15.

Andrich DE, Mundy AR (2012) Non-transecting anastomotic bulbar urethroplasty: a preliminary report. BJU Int 109:1090–1094

16.

Lumen N, Poelaert F, Oosterlinck W et al (2016) Nontransecting anastomotic repair in urethral reconstruction: surgical and functional outcomes. J Urol 196:1679–1684

17.

Barbagli G, Palminteri E, Guazzoni G et al (2005) Bulbar urethroplasty using buccal mucosa grafts placed on the ventral, dorsal or lateral surface of the urethra: are results affected by the surgical technique? J Urol 174:955–957 (discussion 957–958)

18.

Barbagli G, Kulkarni SB, Fossati N et al (2014) Long-term followup and deterioration rate of anterior substitution urethroplasty. J Urol 192:808–813

19.

Barbagli G, Morgia G, Lazzeri M (2008) Retrospective outcome analysis of one-stage penile urethroplasty using a flap or graft in a homogeneous series of patients. BJU Int 102:853–860

20.

Rosenbaum CM, Schmid M, Ludwig TA et al (2016) Redo buccal mucosa graft urethroplasty: success rate, oral morbidity and functional outcomes. BJU Int 118:797–803

21.

Hussein MM, Moursy E, Gamal W et al (2011) The use of penile skin graft versus penile skin flap in the repair of long bulbo-penile urethral stricture: a prospective randomized study. Urology 77:1232–1237

22.

Barbagli G, De Angelis M, Romano G et al (2009) Clinical outcome and quality of life assessment in patients treated with perineal urethrostomy for anterior urethral stricture disease. J Urol 182:548–557

23.

Fossati N, Barbagli G, Larcher A et al (2016) The surgical learning curve for one-stage anterior urethroplasty: a prospective single-surgeon study. Eur Urol 69:686–690
Ethics declarations
Interessenkonflikt
Gemäß den Richtlinien des Springer Medizin Verlags werden Autoren und Wissenschaftliche Leitung im Rahmen der Manuskripterstellung und Manuskriptfreigabe aufgefordert, eine vollständige Erklärung zu ihren finanziellen und nichtfinanziellen Interessen abzugeben.
Autoren
S. Tritschler: A. Finanzielle Interessen: S. Tritschler gibt an, dass kein finanzieller Interessenkonflikt besteht. – B. Nichtfinanzielle Interessen: Angestellter Chefarzt, Urologische Klinik, Loretto-Krankenhaus Freiburg. V. Beck: A. Finanzielle Interessen: V. Beck gibt an, dass kein finanzieller Interessenkonflikt besteht. – B. Nichtfinanzielle Interessen: Angestellter Oberarzt, Urologische Klinik, Loretto-Krankenhaus Freiburg.
Wissenschaftliche Leitung
Die vollständige Erklärung zum Interessenkonflikt der Wissenschaftlichen Leitung finden Sie am Kurs der zertifizierten Fortbildung auf www.springermedizin.de/cme.
Der Verlag
erklärt, dass für die Publikation dieser CME-Fortbildung keine Sponsorengelder an den Verlag fließen.
Für diesen Beitrag wurden von den Autoren keine Studien an Menschen oder Tieren durchgeführt. Für die aufgeführten Studien gelten die jeweils dort angegebenen ethischen Richtlinien.
Additional information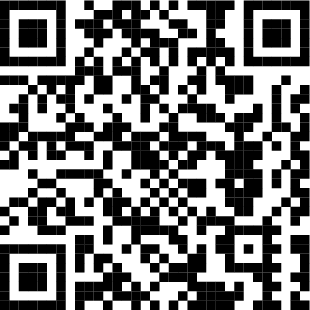 QR-Code scannen & Beitrag online lesen
Wissenschaftliche Leitung
M.-O. Grimm, Jena
A. Gross, Hamburg
L.-M. Krabbe, Münster
C.-G. Stief, München
in Zusammenarbeit mit
der Akademie
der Deutschen Urologen
CME-Fragebogen
CME-Fragebogen
Welche Lokalisation von Harnröhrenstrikturen ist am häufigsten?
Glanduläre Harnröhre
Penile Harnröhre
Bulbäre Harnröhre
Membranöse Harnröhre
Prostatische Harnröhre
Welches Therapieverfahren wird endoskopisch durchgeführt?
Flap-Urethroplastik
Graft-Urethroplastik
Boutonnière
Sachse-Schlitzung
Hypospadiekorrrektur
Welche Screeninguntersuchung ist für Harnröhrenstrikturen geeignet?
Zystourethrographie
Flowuntersuchung
Urethroskopie
Miktionszystourethrographie
Harnröhrensonographie
Mit welchem Verfahren ist die geringste Rezidivquote zu erreichen?
Urethrotomia interna
Flap-Urethroplastik
Boutonnière
Graft-Urethroplastik
End-zu-End-Anastomose
Welche der folgenden Komplikationsmöglichkeiten spielen keine Rolle bei der End-zu-End-Anastomose?
Ejakulationsschwierigkeiten
Ventrale Deviation
Nichtgefüllte Glans bei der Erektion
Rezidivstriktur
Dorsale Deviation
Welche Aussage trifft auf die Therapie einer Striktur mit einem endoluminalen Stent zu?
Sie ist Therapie der Wahl bei kurzstreckigen bulbären Engen.
Sie kann zu einer kompletten Destruktion des Corpus spongiosum führen.
Eine Entfernung des Stents ist immer eine einfache endoskopische Prozedur.
Sie sollte nur bei Patienten <50 Jahren angewendet werden.
Der Stent löst sich nach 12 Monaten auf.
Welche der folgenden Therapien sind insbesondere bei fehlgeschlagener Hypospadiekorrektur zu berücksichtigen?
Zweizeitige Harnröhrenrekonstruktion mit Mundschleimhaut
Urethotomia interna
Gestielter Skrotalhautlappen
Freies Oberschenkelhauttransplantat
Stenteinlage
Welches Material ist nach aktuellem Stand der Literatur mit der geringsten Rezidivquote nach Graft-Urethroplastik verbunden?
Blasenschleimhaut
Kolonschleimhaut
Präputialhaut
Mundschleimhaut
Oberschenkelhaut
Welche ist keine typische Komplikation der Flap-Urethroplastik?
Fistelbildung
Strikturrezidive
Wundheilungsstörung
Persistierende Hämaturie
Divertikelbildung
Welche Aussage zur Mundschleimhautplastik trifft zu?
Sie wird i. d. R. als ventrale Onlay-Plastik angewendet.
Sie stellt eine Form der Flap-Urethroplastik dar.
Die Rezidivquoten sind höher als bei der Präputiumplastik.
Mundtrockenheit ist eine häufige Komplikation der Mundschleimhautentnahme.
Die Mundschleimhaut benötigt keine Deckung mit vaskularisiertem Gewebe.
About this article
Cite this article
Tritschler, S., Beck, V. Management von Harnröhrenstrikturen. Urologe 60, 1473–1479 (2021). https://doi.org/10.1007/s00120-021-01692-5
Accepted:

Published:

Issue Date:
Schlüsselwörter
Urethra

Radiologie

Chirurgie, plastische

Chirurgische Anastomose

Iatrogene Erkrankung
Keywords
Urethra

Radiology

Surgery, plastic

Surgical anastomosis

Iatrogenic disease