Zusammenfassung
Mesotheliome sind sehr aggressive, nahezu ausschließlich durch Asbest ausgelöste Tumoren. Trotz radikaler Operation nach histopathologischer Sicherung besteht bei den Patienten eine hohe Mortalität. Zwischen 2014–2020 wurden 4 von 5 begutachteten Mesotheliomen der Tunica vaginalis bei einer unbekannt hohen Dunkelziffer in Deutschland als Berufskrankheit (BK) anerkannt. Das 5. Anerkennungsverfahren wurde wegen fehlender Mitwirkung des Patienten eingestellt. Die operative Freilegung des Hodens erfolgte unter den Verdachtsdiagnosen Hydrozele (n = 3), Spermatozele (n = 1) sowie "unbekannt" (n = 1). Dies belegt, dass eine histopathologische Untersuchung von Resektaten bei Skrotaleingriffen der Goldstandard ist. Bei jedem Mesotheliom ist grundsätzlich eine BK-Anzeige zu erstatten.
Abstract
Mesotheliomas are very aggressive tumors, almost exclusively caused by asbestos. Four of the 5 mesotheliomas assessed in the years 2014–2020 were recognized as occupational diseases, the 5th case was discontinued due to lack of the patient's cooperation. Surgical exposure of the testis was performed under the suspected diagnoses of hydrocele (n = 3), spermatocele (n = 1) as well as "unknown" (n = 1). This proves that a histopathological examination of removed tissue is the gold standard in scrotal interventions. Every mesothelioma must always be reported as an occupational disease.
Access options
Buy single article
Instant access to the full article PDF.
USD 39.95
Price includes VAT (USA)
Tax calculation will be finalised during checkout.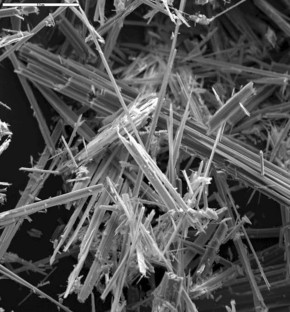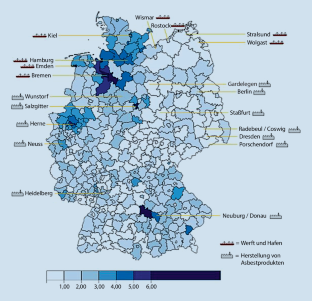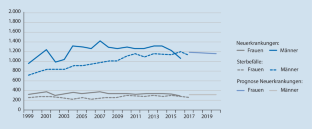 Literatur
1.

Butnor KJ, Pavlisko EN, Sporn TA, Roggli VL (2019) Mesothelioma of the tunica vaginalis testis. Hum Pathol 92:48–58

2.

Vimercati L, Cavone D, Delfino MC et al (2019) Asbestos exposure and malignant mesothelioma of the tunica vaginalis testis: a systematic review and the experience of the Apulia (southern Italy) mesothelioma register. Environ Health 18:78

3.

von Amsberg G, Sehovic M, Hartmann M, Bokemeyer C (2021) Diagnose und Therapie seltener Hodentumoren am Beispiel des malignen Mesothelioms der Tunica vaginalis testis und Sertoli-Zell-Tumoren. Urologe A 60:872–879

4.

Deutsche Gesetzliche Unfallversicherung (Hrsg) (2012) Dokumentation des Berufskrankheitengeschehens in Deutschland – BK-DOK Beruflich verursachte Krebserkrankungen. Eine Darstellung der im Zeitraum 1978–2010 anerkannten Berufskrankheiten, 10. Aufl. DGUV, Berlin

5.

Robert Koch-Institut Zentrum für Krebsregisterdaten (2021) Krebsarten Mesotheliom ICD-10 C45. https://www.krebsdaten.de/Krebs/DE/Content/Krebsarten/Mesotheliom/mesotheliom_node.html. Zugegriffen: 24. Juni 2021

6.

Bundesanstalt für Arbeitsschutz und Arbeitsmedizin (2020) Nationales Asbest-Profil Deutschland, 2. Aufl. BAuA, Dortmund, Berlin, Dresden

7.

Scherpereel A, Astoul P, Baas P et al (2010) Guidelines of the European Respiratory Society and the European Society of Thoracic Surgeons for the management of malignant pleura mesothelioma. Eur Respir J 35:479–495

8.

Bianchi C, Bianchi T (2007) Malignant mesothelioma: global incidence and relationship with asbestos. Ind Health 45:379–387

9.

Robert Koch-Institut Zentrum für Krebsregisterdaten (2021) Krebsarten Mesotheliom ICD-10 C45. https://www.krebsdaten.de/Krebs/DE/Content/Publikationen/Krebs_in_Deutschland/kid_2019/kid_2019_c45_mesotheliom.pdf?__blob=publicationFile. Zugegriffen: 24. Juni 2021

10.

Müller M, Stöckle M, Pecqueux JC et al (2008) Gleichzeitige Manifestation von Mesotheliomen der Tunica vaginalis und der Pleura. Kasuistik und Literaturübersicht. Urologe A 47:200–204

11.

Baas P, Scherpereel A, Nowak AK et al (2021) First-line nivolumab plus ipilimumab in unresectable malignant pleural mesothelioma (CheckMate 743): a multicentre, randomised, open-label, phase 3 trial. Lancet 397(10272):375–386

12.

Anonymus (2021) Pleuramesotheliom: Anhaltender Überlebensvorteil mit Immuntherapie. Dt. Ärztebl. 28. September 2021 (News). https://www.aerzteblatt.de/nachrichten/127580/Pleuramesotheliom-Anh. Zugegriffen: 12. Okt. 2021

13.

Ceresoli GL, Pasello G (2021) Immune checkpoint inhibitors in mesothelioma: a turning point. Lancet 397(10272):348–349

14.

Golka K, Böthig R, Jungmann O et al (2021) Berufsbedingte Krebserkrankungen in der Urologie. Urologe A 60:1061–1072

15.

Bundesanstalt für Arbeitsschutz und Arbeitsmedizin (2021) Adressen der für den Arbeitsschutz zuständigen staatlichen Behörden. https://www.baua.de/DE/Themen/Arbeitsgestaltung-im-Betrieb/Branchen/Bauwirtschaft/Baustellenverordnung/pdf/Arbeitsschutzbehoerden.html. Zugegriffen: 27. Aug. 2021
Ethics declarations
Interessenkonflikt
D. Ebbinghaus-Mier, R. Ebbinghaus, H.-M. Prager, W. Schöps und K. Golka geben an, dass kein Interessenkonflikt besteht.
Für diesen Beitrag wurden von den Autoren keine Studien an Menschen oder Tieren durchgeführt. Für die aufgeführten Studien gelten die jeweils dort angegebenen ethischen Richtlinien. Für Bildmaterial oder anderweitige Angaben innerhalb des Manuskripts, über die Patienten zu identifizieren sind, liegt von ihnen und/oder ihren gesetzlichen Vertretern eine schriftliche Einwilligung vor.
Additional information
Dieser Beitrag beruht auf einem Poster, das 2020 anlässlich des 66. Kongresses der Nordrhein-Westfälischen Gesellschaft für Urologie e. V. mit dem 2. Posterpreis ausgezeichnet wurde.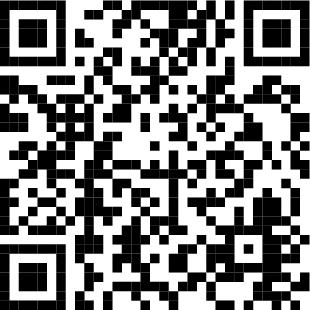 QR-Code scannen & Beitrag online lesen
About this article
Cite this article
Ebbinghaus-Mier, D., Ebbinghaus, R., Prager, HM. et al. Das Mesotheliom der Tunica vaginalis des Hodens – ein histopathologischer Befund mit weitreichenden Konsequenzen. Urologe (2021). https://doi.org/10.1007/s00120-021-01689-0
Schlüsselwörter
Asbest

Berufskrankheit BK 4105

Skrotum

Hydrozele

Spermatozele
Keywords
Asbestos

Occupational disease BK 4105

Scrotum

Hydrocele

Spermatocele