Zusammenfassung
Hintergrund
Die Nachsorge des nicht-muskelinvasiven Harnblasenkarzinoms (NMIBC) stellt eine nicht abschließend gelöste Herausforderung an den Urologen dar. Dabei muss sich die Intensität der Nachsorge am Rezidiv- bzw. Progressionsverhalten des Tumors einerseits und der individuellen Situation des Patienten andererseits orientieren.
Material und Methoden
Der nachfolgende Artikel beschäftigt sich mit der aktuellen Datenlage, der gültigen S3-Leitlinie und den verfügbaren Instrumenten zur Detektion von Rezidiven und Progression unter Berücksichtigung von Tumorstadien und Malignitätsgrad.
Ergebnisse
Grundsätzlich werden Urethrozystoskopie, Bildgebung und die Urinzytologie empfohlen, allerdings erscheinen die Empfehlungen bei sog. intermediärem Risikoprofil zu weitgehend. Situationsbedingt könnten Urinmarker die Nachsorge optimieren, wobei Ergebnisse aus prospektiv-randomisierten Studien bislang ausstehen.
Schlussfolgerung
Die aktuelle Nachsorge des NMIBC ist invasiv, mit dem Risiko von Nebenwirkungen behaftet und kostentreibend. Angesichts fehlender wissenschaftlicher Evidenz beruhen Empfehlungen zur Nachsorge des NMIBC naturgemäß auf Expertenmeinung. Insbesondere bei Patienten mit intermediärem Risikoprofil erfolgt nach Ansicht der Autoren derzeit eine Überdiagnostik. Erste prospektive, markerbasierte Studien laufen und werden zeitnah hilfreich sein, die Datenlage in diesem für die urologische Praxis relevanten Sektor zu verbessern.
Abstract
Background
Follow-up for non-muscle invasive bladder cancer (NMIBC) is a challenge for urologists that has not been finally resolved. The intensity of follow-up is based on the recurrence and progression behavior of the tumor as well as the patient's individual situation.
Materials and methods
The following article focuses on the current data situation, the valid German S3 guideline and the available instruments for the detection of relapses and progression, taking into account tumor stages and degree of malignancy.
Results
Urethrocystoscopy, imaging and urine cytology are generally recommended, but the recommendations appear to be too extensive in the case of so-called intermediate risk profiles. Depending on the situation, urine markers could optimize follow-up, although results from prospective randomized studies are still pending.
Conclusions
The current follow-up of NMIBC is invasive, carries the risk of side effects and increases costs. In the absence of scientific evidence, recommendations for follow-up for NMIBC are naturally based on expert opinion. In the opinion of the authors, overdiagnosis is currently taking place particularly in patients with an intermediate risk profile. The first prospective, marker-based studies are ongoing and will be helpful in the near future to improve the data situation relevant to urological practice.
Access options
Buy single article
Instant access to the full article PDF.
USD 39.95
Price includes VAT (USA)
Tax calculation will be finalised during checkout.
Literatur
1.

Sylvester RJ, van der Meijden AP, Oosterlinck W, Witjes JA, Bouffioux C, Denis L, Newling DW, Kurth K (2006) Predicting recurrence and progression in individual patients with stage Ta T1 bladder cancer using EORTC risk tables: a combined analysis of 2596 patients from seven EORTC trials. Eur Urol 49(3):466–475

2.

Leitlinienprogramm Onkologie (Deutsche Krebsgesellschaft, Deutsche Krebshilfe, AWMF) (2020) S3-Leitlinie Früherkennung, Diagnose, Therapie und Nachsorge des Harnblasenkarzinoms, Langversion 2.0 (AWMF-Registrierungsnummer 032/038OL)

3.

Rouprêt M, Babjuk M, Burger M, Capoun O, Cohen D, Compérat EM, Cowan NC, Dominguez-Escrig JL, Gontero P, Mostafid AH, Palou J, Peyronnet B, Seisen T, Soukup V, Sylvester RJ, Rhijn BWGV, Zigeuner R, Shariat SF (2021) European association of urology guidelines on upper urinary tract urothelial carcinoma: 2020 update. Eur Urol 79(1):62–79

4.

NICE (2015) Bladder cancer: diagnosis and management. https://www.nice.org.uk/guidance/ng2. Zugegriffen: September 2021

5.

Fernandez-Gomez J, Madero R, Solsona E, Unda M, Martinez-Piñeiro L, Ojea A, Portillo J, Montesinos M, Gonzalez M, Pertusa C, Rodriguez-Molina J, Camacho JE, Rabadan M, Astobieta A, Isorna S, Muntañola P, Gimeno A, Blas M, Martinez-Piñeiro JA, Club Urológico Español de Tratamiento Oncológico (2011) The EORTC tables overestimate the risk of recurrence and progression in patients with non-muscle-invasive bladder cancer treated with bacillus Calmette-Guerin: external validation of the EORTC risk tables. Eur Urol 60:423–430

6.

Lammers RJ, Palou J, Witjes WPJ, Janzing-Pastors MHD, Caris CTM, Witjes JA (2014) Comparison of expected treatment outcomes, obtained using risk models and international guidelines, with observed treatment outcomes in a Dutch cohort of patients with non-muscle-invasive bladder cancer treated with intravesical chemotherapy. BJU Int 114:193–201

7.

Burger M, Grossman HB, Droller M, Schmidbauer J, Hermann G, Drăgoescu O, Ray E, Fradet Y, Karl A, Burgués JP, Witjes JA, Stenzl A, Jichlinski P, Jocham D (2013) Photodynamic diagnosis of non-muscle-invasive bladder cancer with hexaminolevulinate cystoscopy: a meta-analysis of detection and recurrence based on raw data. Eur Urol 64:846–854

8.

Schmitz-Dräger C, Bonberg N, Pesch B, Todenhöfer T, Sahin S, Behrens T, Brüning T, Schmitz-Dräger BJ (2016) Replacing cystosopy by urine markers in the follow-up of patients with low risk non muscle-invasive bladder cancer? Urol Oncol 34:452–459

9.

Holmang S, Johansson SL (2002) Stage Ta-T1 bladder cancer: the relationship between findings at first followup cystoscopy and subsequent recurrence and progression. J Urol 167:1634–1637

10.

Guney S, Guney N, Canogullari Z, Ergenekon E (2008) Ta T1 low and intermediate transitional cell carcinoma of the bladder: recurrence rates and the timing of check cystoscopies within the first year. Urol Int 80(2):124–128

11.

Sternberg IA, Keren Paz GE, Chen LY, Herr HW, Donat SM, Bochner BH, Dalbagni G (2013) Upper tract imaging surveillance is not effective in diagnosing upper tract recurrence in patients followed for nonmuscle invasive bladder cancer. J Urol 190:1187–1191

12.

Chlapoutakis K, Theocharopoulos N, Yarmenitis S, Damilakis J (2010) Performance of computed tomographic urography in diagnosis of upper urinary tract urothelial carcinoma, in patients presenting with hematuria: systematic review and meta-analysis. Eur J Radiol 73:334–338

13.

Schmitz-Dräger BJ, Droller M, Lokeshwar VB, Lotan Y, Hudson MA, van Rhijn B, Marberger M, Fradet Y, Hemstreet GP, Malmstrom P‑U, Ogawa O, Karakiewicz P, Shariat SF (2015) Molecular molecular markers for bladder cancer screening, early diagnosis and surveillance. Urol Int 94:1–24

14.

Kassouf W, Traboulsi SL, Schmitz-Dräger BJ, Palou J, Witjes JA, Grossman HB, Kiemeney LA, Goebell PJ, Kamat AM (2016) Rational follow-up in non-muscle invasive bladder cancer—IBCN recommendations. Urol Oncol 34(10):460–468

15.

Yafi FA, Brimo F, Auger M et al (2014) Is the performance of urinary cytology as high as reported historically? A contemporary analysis in the detection and surveillance of bladder cancer. Urol Oncol 32:27.e1

16.

van der Aa MN, Zwarthoff EC, Steyerberg EW, Boogaard MW, Nijsen Y, van der Keur KA, van Exsel AJ, Kirkels WJ, Bangma C, van der Kwast TH (2009) Microsatellite analysis of voided-urine samples for surveillance of low-grade non-muscle-invasive urothelial carcinoma: feasibility and clinical utility in a prospective multicenter study (Cost-Effectiveness of Follow-Up of Urinary Bladder Cancer trial [CEFUB]). Eur Urol 55:659–667

17.

van der Aa MNM, Steyerberg EW, Bangma C, van Rhijn BWG, Zwarthoff EC, van der Kwast TH (2010) Cystoscopy revisited as the gold standard for detecting bladder cancer recurrence: diagnostic review bias in the randomized, prospective CEFUB trial. J Urol 183:76–80

18.

Benderska-Söder N, Hovanec J, Pesch B, Goebell PJ, Roghmann F, Noldus J, Rabinovic J, Wichert K, Gleichenhagen J, Käfferlein HU, Köhler CU, Johnen G, Kernig K, Hakenberg O, Jahn D, Todenhöfer T, Stenzl A, Gleissner J, Gerwert K, El-Mashtoly S, Behrens T, Brüning T, Schmitz-Dräger BJ (2020) Towards non-invasive follow-up of low risk bladder cancer—rationale and concept of the urofollow trial. Urol Oncol 12:886–895

19.

Olsen LH, Genster HG (1995) Prolonging follow-up intervals for non-invasive bladder tumors: a randomized controlled trial. Scand J Urol Nephrol Suppl 172:33–36

20.

Mariappan P, Smith G (2005) A surveillance schedule for G1Ta bladder cancer allowing efficient use of check cystoscopy and safe discharge at 5 years based on a 25-year prospective database. J Urol 173:1108–1111
Ethics declarations
Interessenkonflikt
N. von Landenberg, N. Benderska-Söder, E. Bismarck, K. Kernig, E. Erne, P.J. Goebell und B. J. Schmitz-Dräger geben an, dass kein Interessenkonflikt besteht.
Für diesen Beitrag wurden von den Autoren keine Studien an Menschen oder Tieren durchgeführt. Für die aufgeführten Studien gelten die jeweils dort angegebenen ethischen Richtlinien.
Additional information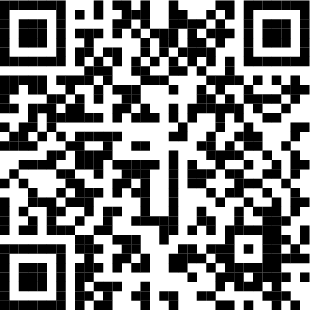 QR-Code scannen & Beitrag online lesen
About this article
Cite this article
von Landenberg, N., Benderska-Söder, N., Bismarck, E. et al. Rationale Nachsorge des nicht-muskelinvasiven Harnblasenkarzinoms. Urologe 60, 1409–1415 (2021). https://doi.org/10.1007/s00120-021-01683-6
Accepted:

Published:

Issue Date:
Schlüsselwörter
Therapieschemata

Blasentumor

Nachsorge

Urinmarker

Progression
Keywords
Disease management

Bladder cancer

Follow-up

Urine marker

Disease progression