Zusammenfassung
Die Prävalenz von weiblichen und männlichen Blasen- und Darmfunktionsstörungen, funktionellen Beckenbodenstörungen sowie Senkungszuständen des weiblichen Genitales nehmen bedingt durch den demographischen Wandel stetig zu. Kontinenz- und Beckenbodenzentren stellen interdisziplinäre Einrichtungen dar, die sich schwerpunktmäßig mit den oben genannten Problematiken einschließlich Fehlbildungen, Tumoren sowie Funktionsstörungen neurogener Genese oder nach Traumata und Operationen beschäftigen. Die betroffene Patientenklientel umfasst dabei Kinder, Frauen und Männer jeder Altersklasse. Durchgeführt wird die Zertifizierung von dem akkreditierten Zertifizierungsunternehmen CERT iQ Zertifizierungsdienstleistungen GmbH. In das harmonisierte neue Zertifizierungssystem wurden neben den strukturellen Anforderungen auch persönliche Qualifikationsmerkmale implementiert. Die Erfassung der Ergebnisqualität ist ebenfalls Bestandteil des Verfahrens, beschränkt sich gegenwärtig jedoch auf die Traceroperation "suburethrale Schlinge" zur Therapie der weiblichen Belastungsharninkontinenz. Bezüglich der übrigen konservativen und operativen Behandlungsoptionen der Beckenboden‑, Blasen- und Darmfunktionsstörungen wird bislang keine Ergebnisqualität erfasst. International anerkannte und validierte Fragebögen zur Erfassung der prä- und postoperativen Lebensqualität wären hierfür ein sinnvolles Instrument bei der Bewertung der Ergebnis- und Behandlungsqualität. Gleichermaßen könnten ergänzend Schwellenwerte für Komplikationsraten und Qualität des Behandlungserfolgs festgelegt werden, die Zentren mit hoher Expertise zu differenzieren vermögen. Hierbei gilt es, das individuell komplexe Patientenklientel zu berücksichtigen und Primär- von Rezidiveingriffen getrennt voneinander zu betrachten.
Abstract
As a consequence of the demographic change, the prevalence of female and male bladder and bowel dysfunction, functional pelvic floor disorders and pelvic organ prolapse are steadily increasing. Continence and pelvic floor centers are interdisciplinary facilities that focus on these functional disorders, including malformations, tumors and functional disorders resulting from neurogenic diseases, injuries or surgery. The affected patient clientele includes children, women, and men of all ages. The certification is carried out by the accredited certification company CERT iQ Certification Services. In addition to structural requirements, personal quality criteria are also implemented in the novel harmonized and standardized certification system. The assessment of treatment quality is also a component of the procedure, although it is currently limited to the midurethral sling tracer procedure for the treatment of female stress urinary incontinence. Regarding the other conservative and surgical treatment options for pelvic floor, bladder and bowel functional disorders, no quality of outcome has so far been recorded. Internationally recognized and validated questionnaires to assess preoperative and postoperative quality of life would be valuable tools to define the quality of treatment and outcome. Similarly, supplementary thresholds should be established for complication rates and quality of the success of treatment to identify centers with high expertise. In this context, it is crucial to consider the individual complexity of the patient groups and to distinguish between primary and recurrent interventions.
Access options
Buy single article
Instant access to the full article PDF.
USD 39.95
Price includes VAT (USA)
Tax calculation will be finalised during checkout.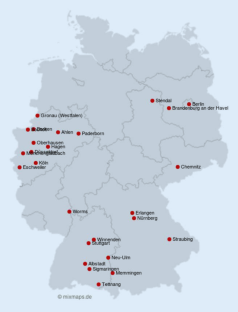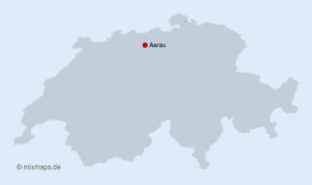 Ethics declarations
Interessenkonflikt
J. Kranz, D. Schultz-Lampel und C. Hampel geben an, dass kein Interessenkonflikt besteht. T. Hüsch deklariert ein Angestelltenverhältnis bei Promedon GmbH außerhalb dieser Arbeit.
Für diesen Beitrag wurden von den Autoren keine Studien an Menschen oder Tieren durchgeführt. Für die aufgeführten Studien gelten die jeweils dort angegebenen ethischen Richtlinien.
Additional information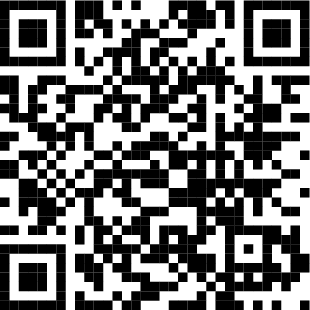 QR-Code scannen & Beitrag online lesen
About this article
Cite this article
Kranz, J., Schultz-Lampel, D., Hüsch, T. et al. Kontinenz- und Beckenbodenzentren – sinnvolle Zertifizierungsvorgaben?. Urologe 60, 1269–1276 (2021). https://doi.org/10.1007/s00120-021-01634-1
Accepted:

Published:

Issue Date:
Schlüsselwörter
Neurogene Blasenfunktionsstörung

Harninkontinenz

Beckenbodenfunktionsstörung

Beckenbodenprolaps

Koloproktologie
Keywords
Neurogenic bladder functional disorders

Urinary incontinence

Pelvic floor functional disorders

Pelvic floor prolapse

Coloproctology