Zusammenfassung
Nach Versagen der konservativen Therapieansätze werden operative Verfahren zur Korrektur der Harninkontinenz bei Frauen und Männern empfohlen. Alloplastische Schlingensysteme stellen hierbei bei beiden Geschlechtern die etablierte Therapieoption dar. Standardtherapie in der operativen Behandlung der weiblichen Belastungsinkontinenz ist aktuell in Deutschland die suburethrale spannungsfreie Schlinge. Und auch beim Mann werden v. a. bei leicht bis mittelgradiger Belastungsinkontinenz repositionierende fixierte oder adjustierbare Schlingensysteme eingesetzt. Allerdings stehen operative Techniken mit alloplastischem Fremdmaterial in den letzten Jahren stark in der Diskussion. Zwar bezieht sich die Kritik und die ausgesprochenen Verbote nur auf den Einsatz von Fremdmaterial bei der operativen Behandlung des Genitaldeszensus der Frau, dennoch wird häufig v. a. in der Laienpresse kein Unterschied zwischen Harninkontinenz und Deszensus gemacht. Aufgrund der zunehmenden Kritik an der Implantation von Fremdmaterial bei Frauen könnte die laparoskopische Kolposuspension in Zukunft wieder häufiger durchgeführt werden.
Abstract
Surgery for urinary incontinence is indicated after failure of conservative treatment with pelvic floor therapy. Different sling systems are the established treatment option for urinary incontinence for female and male patients. Tension-free vaginal tapes represent the standard of care in the surgical treatment of female stress urinary incontinence. In male patients with mild or moderate stress urinary incontinence, fixed repositioning slings or adjustable compressive slings represent minimally invasive alternatives to the artificial urinary sphincter. The use of surgical mesh material has been widely discussed within the last years. The current US Food and Drug Administration warning was focused on the use of transvaginal mesh implants in female patients with pelvic organ prolapse. Within the current debate, surgery for stress urinary incontinence and surgery for pelvic organ prolapse have often not been differentiated. With this ongoing discussion about the use of foreign material in reconstructive surgery, laparoscopic colposuspension might be performed more often in the near future.
Access options
Buy single article
Instant access to the full article PDF.
US$ 39.95
Tax calculation will be finalised during checkout.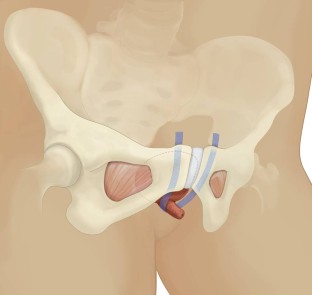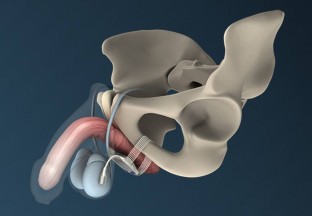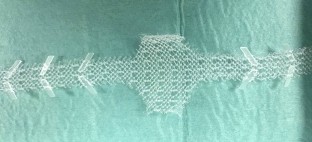 Literatur
1.

Ray S, Clifton MM, Koo K (2020) Inaccuracies in news media reporting about the 2019 US food and drug administration ban on transvaginal mesh for pelvic organ prolapse repair. Urology 150:194–200. https://doi.org/10.1016/j.urology.2020.05.009

2.

Shoureshi PS et al (2021) Media coverage of the 2019 United States Food and Drug Administration ordered withdrawal of vaginal mesh products for pelvic organ prolapse. Int Urogynecol J 32(2):375–379

3.

Chapple CR et al (2017) Consensus statement of the European Urology Association and the European Urogynaecological Association on the use of implanted materials for treating pelvic organ prolapse and stress urinary incontinence. Eur Urol 72(3):424–431

4.

Hofner K et al (2020) Use of synthetic slings and mesh implants in the treatment of female stress urinary incontinence and prolapse : statement of the Working Group on Urological Functional Diagnostics and Female Urology of the Academy of the German Society of Urology. Urologe A 59(1):65–71

5.

Grabbert M et al (2021) Incontinence surgery-quality criteria and structured follow-up. Urologe A 60(2):178–185. https://doi.org/10.1007/s00120-020-01436-x

6.

AGUB (2019) Stellungnahme AGUB zur FDA Entscheidung. https://www.dggg.de/fileadmin/documents/stellungnahmen/aktuell/2019/Stellungnahme_AGBU_zur_FDA_Entscheidung_April_2019.pdf. Zugegriffen: 30.01.2021

7.

Reisenauer C et al (2013) Interdisciplinary S2e guideline for the diagnosis and treatment of stress urinary incontinence in women: short version—AWMF registry no. 015-005, july 2013. Geburtshilfe Frauenheilkd 73(9):899–903

8.

Lapitan MCM, Cody JD, Mashayekhi A (2017) Open retropubic colposuspension for urinary incontinence in women. Cochrane Database Syst Rev. https://doi.org/10.1002/14651858.CD002912.pub4

9.

Ward K, Hilton P (2002) Prospective multicentre randomised trial of tension-free vaginal tape and colposuspension as primary treatment for stress incontinence. BMJ 325(7355):67

10.

Ward KL, Hilton P (2008) Tension-free vaginal tape versus colposuspension for primary urodynamic stress incontinence: 5‑year follow up. BJOG 115(2):226–233

11.

Fusco F et al (2017) Updated systematic review and meta-analysis of the comparative data on colposuspensions, pubovaginal slings, and midurethral tapes in the surgical treatment of female stress urinary incontinence. Eur Urol 72(4):567–591

12.

Bakas P et al (2019) Assessment of the long-term outcome of TVT procedure for stress urinary incontinence in a female population: results at 17 years' follow-up. Int Urogynecol J 30(2):265–269

13.

Braga A et al (2018) Tension-free vaginal tape for treatment of pure urodynamic stress urinary incontinence: efficacy and adverse effects at 17-year follow-up. BJU Int 122(1):113–117

14.

Kim A et al (2019) Retropubic versus transobturator mid urethral slings in patients at high risk for recurrent stress incontinence: a systematic review and meta-analysis. J Urol 202(1):132–142

15.

Errando-Smet C et al (2018) A re-adjustable sling for female recurrent stress incontinence and intrinsic sphincteric deficiency: long-term results in 205 patients using the Remeex sling system. Neurourol Urodyn 37(4):1349–1355

16.

Burkhard FC, Berghmans LC, Bosch JLHR, Cruz F, Lemack GE, Nambiar AK, Nilsson CG, Pickard R, Tubaro A, F.F. Guidelines Associates, Bedretdinova D, Rozenberg BB (2016) EAU Guidelines on Urinary Incontinence European Association of Urology. https://uroweb.org/guideline/urinary-incontinence/ (Erstellt: 03.2016). Zugegriffen: 30.01.2021

17.

Van der Aa F et al (2013) The artificial urinary sphincter after a quarter of a century: a critical systematic review of its use in male non-neurogenic incontinence. Eur Urol 63(4):681–689

18.

Kumar A et al (2009) Artificial urinary sphincter versus male sling for post-prostatectomy incontinence—what do patients choose? J Urol 181(3):1231–1235

19.

Siracusano S et al (2017) Argus‑T sling in 182 male patients: short-term results of a multicenter study. Urology 110:177–183. https://doi.org/10.1016/j.urology.2017.07.058

20.

Friedl A et al (2017) Long-term outcome of the adjustable transobturator male system (ATOMS): results of a European multicentre study. BJU Int 119(5):785–792

21.

Kretschmer A et al (2016) Evaluation and management of postprostatectomy incontinence: a systematic review of current literature. Eur Urol Focus 2(3):245–259

22.

Esquinas C, Angulo JC (2019) Effectiveness of adjustable transobturator male system (ATOMS) to treat male stress incontinence: a systematic review and meta-analysis. Adv Ther 36(2):426–441

23.

Rehder P et al (2016) Hypothesis that urethral bulb (corpus Spongiosum) plays an active role in male urinary continence. Adv Urol 2016;2016:6054730. https://doi.org/10.1155/2016/6054730

24.

Bauer RM et al (2013) Impact of the 'repositioning test' on postoperative outcome of retroluminar transobturator male sling implantation. Urol Int 90(3):334–338

25.

Grabbert M et al (2019) Extended follow-up of the AdVance XP male sling in the treatment of male urinary stress incontinence after 48 months: results of a prospective and multicenter study. Neurourol Urodyn 38(7):1973–1978

26.

Mumm JN et al (2021) Five-year results of a prospective multicenter trial: AdVance XP for postprostatectomy-incontinence in patients with favorable prognostic factors. Urol Int 29:1–7. https://doi.org/10.1159/000512881

27.

Husch T et al (2018) The AdVance and AdVanceXP male sling in urinary incontinence: is there a difference? World J Urol 36(10):1657–1662

28.

Marzi LV et al (2021) Advance Xp® male sling can be an effective and safe treatment for post-prostatectomy stress urinary incontinence also in patients with prior history of external beam radiation therapy: a multicentric experience. Surg Innov. https://doi.org/10.1177/1553350621995042
Ethics declarations
Interessenkonflikt
M. Grabbert gibt folgende Beziehungen an: Beratungstätigkeit für Boston Scientific (Marlborough, MA, USA) sowie Übernahme von Reisekosten durch Promedon (Cordoba, Argentinien) und Astellas Pharma (München, Deutschland). R.M. Bauer gibt folgende Beziehungen an: Beratungstätigkeit, Vorträge und Mitwirkung an klinischen Studien für Boston Scientific (Marlborough, MA, USA), AMI (Feldkirch, Österreich) und Promedon (Cordoba, Argentinien).
Für diesen Beitrag wurden von den Autoren keine Studien an Menschen oder Tieren durchgeführt. Für die aufgeführten Studien gelten die jeweils dort angegebenen ethischen Richtlinien.
About this article
Cite this article
Grabbert, M., Bauer, R.M. Alloplastisches Bandmaterial in der Therapie der Harninkontinenz. Urologe (2021). https://doi.org/10.1007/s00120-021-01530-8
Schlüsselwörter
Spannungsfreie Schlingen

Adjustierbare Schlingen

Fremdmaterial

Deszensus

Komplikationsrate
Keywords
Tension-free vaginal tapes

Adjustable slings

Mesh material

Pelvic organ prolapse

Postoperative complications