Zusammenfassung
Lichen sclerosus (LS) ist eine chronische Entzündung der Haut. Es betrifft hauptsächlich das anogenitale Gebiet. Mehr Wissen um die Krankheit ist wünschenswert, um eine Verzögerung der Diagnose und damit der Behandlung zu vermeiden. Die frühe Behandlung könnte bei manchen Patienten zu einer Heilung und Reduktion der Narbenbildung führen. Bei Mädchen und Jungen sollte initial für 3 Monate eine tägliche Behandlung mit potenten Kortison-Salben durchgeführt werden. Bei Remission ist diese in vielen Fällen als Intervallbehandlung weiterzuführen. Wenn diese initial Behandlung bei Jungen nicht zur Remission führt, ist die vollständige Beschneidung zu empfehlen. Da der LS üblicherweise nicht vollständig ausheilt, sondern nur gut unterdrückt werden kann und auch nach Zirkumzision ein Rezidiv nach Jahren nicht sicher auszuschließen ist, müssen die Patienten gut aufgeklärt werden und sollten unter Kontrolle bleiben.
Abstract
Lichen sclerosus (LS) is a chronic inflammatory disease of the skin. It mainly affects the anogenital area. More knowledge of the disease is needed to avoid delay in diagnosis as early treatment may cure the disease in some and reduce or prevent scarring. Initial treatment for girls and boys comprises the daily application of a potent cortisone ointment for 3 months. After remission the treatment should be continued long-term intermittently. If there is no complete remission in boys complete circumcision is recommended. LS usually cannot be healed but only well suppressed, and also after circumcision recurrences may occur years later. Therefore, patients have to be well informed and should be followed up long-term.
This is a preview of subscription content, log in to check access.
Access options
Buy single article
Instant access to the full article PDF.
US$ 39.95
Price includes VAT for USA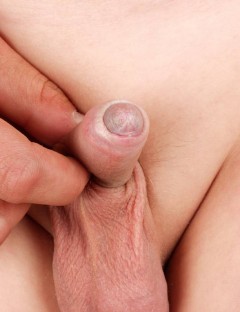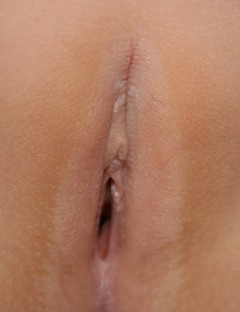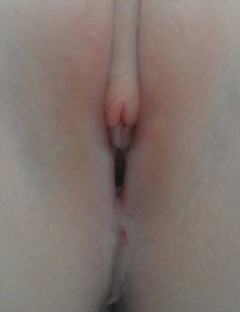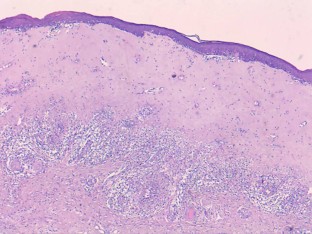 Literatur
1.

Balakirski G, Grothaus J, Altengarten J, Ott H (2020) Paediatric lichen sclerosus: a systematic review of 4516 cases. Br J Dermatol 182(1):231–233. https://doi.org/10.1111/bjd.18267

2.

Bale PM, Lochhead A, Martin HC, Gollow I (1987) Balanitis xerotica obliterans in children. Pediatr Pathol 7:617–627

3.

Barbagli G, Palminteri E, Baló S et al (2004) Lichen sclerosus of the male genitalia and urethral stricture diseases. Urol Int 73:1–5

4.

Becker K (2011) Lichen sclerosus in boys. Dtsch Arztebl Int 108:53–58

5.

Becker K, Meissner V, Farwick W, Bauer R, Gaiser MR (2013) Lichen sclerosus and atopy in boys: coincidence or correlation? Br J Dermatol 168:362–366

6.

Cooper SM, Ali I, Baldo M, Wojnarowska F (2008) The association of lichen sclerosus and erosive lichen planus of the vulva with autoimmune disease: a case-control study. Arch Dermatol 144:1432–1435

7.

Depasquale I, Park AJ, Bracka A (2000) The treatment of balanitis xerotica obliterans. BJU Int 86:459–465

8.

Edmonds EV, Hunt S, Hawkins D et al (2012) Clinical parameters in male genital lichen sclerosus: a case series of 329 patients. J Eur Acad Dermatol Venereol 26:730–737

9.

Fuchs ME, Beecroft N, Dajusta DG, McLeod DJ (2017) The association between BXO and obesity in boys undergoing circumcision. Glob Pediatr Health 4:2333794X17742749

10.

Garat JM, Chéchile G, Algaba F, Santaularia JM (1986) Balanitis xerotica obliterans in children. J Urol 136:436–437

11.

Gargollo PC, Kozakewich HP, Bauer SB (2005) Balanitis xerotica obliterans in boys. J Urol 174:1409–1412

12.

Goldstein AT, Marinoff SC, Christopher K, Srodon M (2005) Prevalence of vulvar lichen sclerosus in a general gynecology practice. J Reprod Med 50:477–480

13.

Green PA, Bethell GS, Wilkinson DJ, Kenny SE, Corbett HJ (2019) Surgical management of genitourinary lichen sclerosus et atrophicus in boys in England: a 10-year review of practices and outcomes. J Pediatr Urol 15(45):e1–45

14.

Hieta N, Kurki S, Rintala M, Söderlund J, Hietanen S, Orte K (2019) Association of vulvar melanoma with lichen sclerosus. Acta Derm Venereol 99:339–340

15.

Kirtschig G, Kuik DJ (2014) A Dutch cohort study confirms familial occurrence of anogenital lichen sclerosus. J Womens Health Care 3:209–211

16.

Kirtschig G, Becker K, Günthert A et al (2015) Evidence-based (S3) guideline on (anogenital) lichen sclerosus. J Eur Acad Dermatol Venereol 29:e1–43

17.

Kirtschig G (2016) Lichen sclerosus-presentation, diagnosis and management. Dtsch Arztebl Int 113:337–343. https://doi.org/10.3238/arztebl.2016.0337

18.

Kirtschig G (2018) Lichen sclerosus : symptoms, diagnosis, therapeutic procedures. Hautarzt 69:127–133

19.

Kiss A, Király L, Kutasy B, Merksz M (2005) High incidence of balanitis xerotica obliterans in boys with phimosis: prospective 10-year study. Pediatr Dermatol 22:305–308

20.

Landes E, Mense KH (1956) Balanitis xerotica obliterans (post-operative) of Stühmer. Hautarzt 7:193–194

21.

Lee A, Bradford J, Fischer G (2015) Long-term management of adult vulval lichen sclerosus. A prospective cohort study of 507 women. JAMA Dermatol 151:1061–1067

22.

Leibovitz A, Kaplun VV, Saposhnicov N, Habot B (2000) Vulvovaginal examinations in elderly nursing home women residents. Arch Gerontol Geriatr 31:1–4

23.

Lewis FM, Tatnall FM, Velangi SS et al (2018) British association of dermatologists guidelines for the management of lichen sclerosus, 2018. Br J Dermatol 178:839–853

24.

Meffert JJ, Davis BM, Grimwood RE (1995) Lichen sclerosus. J Am Acad Dermatol 32:393–416

25.

Meuli M, Briner J, Hanimann B, Sacher P (1994) Lichen sclerosus et atrophicus causing phimosis in boys: a prosp study with 5‑year follow up after complete circumcision. J Urol 152:987–989

26.

Morrel B, van Eersel R, Burger CW et al (2020) The long-term clinical consequences of juvenile vulvar lichen sclerosus, a systematic review. J Am Acad Dermatol 82(2):469–477. https://doi.org/10.1016/j.jaad.2019.08.030

27.

Navarro-Crummenauer B, Pickhardt CP, Urban R (2015) Lichen sclerosus mistaken for sexual abuse—prevention of victimization. Klin Padiatr 227:239–242

28.

Nerantzoulis I, Grigoriadis T, Michala L (2017) Genital lichen sclerosus in childhood and adolescence—a retrospective case series of 15 patients: early diagnosis is crucial to avoid long-term sequelae. Eur J Pediatr 176:1429–1432

29.

Niamh L, Naveen S, Hazel B (2009) Diagnosis of vulval inflammatory dermatoses: a pathological study with clinical correlation. Int J Gynecol Pathol 28:554–558

30.

Persad R, Sharma S, McTavish J, Imber C, Mouriquand PD (1995) Clinical presentation and pathophysiology of meatal stenosis following circumcision. Br J Urol 75:91–93

31.

Powell J, Wojnarowska F (1999) Lichen sclerosus. Lancet 353:1777–1783

32.

Powell J, Wojnarowska F (2000) Childhood vulval lichen sclerosus and sexual abuse are not mutually exclusive diagnoses. BMJ 320:311

33.

Powell J, Wojnarowska F (2001) Childhood vulvar lichen sclerosus: an increasingly common problem. J Am Acad Dermatol 44:803–806

34.

Powell J, Wojnarowska F (2002) Childhood vulvar lichen sclerosus. The course after puberty. J Reprod Med 47:706–709

35.

Regauer S, Liegl B, Reich O (2005) Early vulvar lichen sclerosus: a histopathological challenge. Histopathology 47:340–347

36.

Smith SD, Fischer G (2009) Childhood onset vulvar lichen sclerosus does not resolve at puberty: a prospective case series. Pediatr Dermatol 26:725–729

37.

Stühmer A (1928) BXO (post operationem) und ihre Beziehung zur "Kraurosis glandis et praeputii penis". Arch Derm Syphilol 156:613–623

38.

Terlou A, Santegoets LA, van der Meijden WI et al (2012) An autoimmune phenotype in vulvar lichen sclerosus and lichen planus: a Th1 response and high levels of microRNA-155. J Invest Dermatol 132:658–666

39.

van Cranenburgh OD, Nijland SBW, Lindeboom R et al (2017) Patients with lichen sclerosus experience moderate satisfaction with treatment and impairment of quality of life: results of a cross-sectional study. Br J Dermatol 176:1508–1515

40.

Villa M, Dragonetti E, Grande M et al (2012) Skin phototype and local trauma in the onset of balanitis xerotica obliterans (BXO) in circumcised patients. In Vivo 26:143–146

41.

Wallace HJ (1971) Lichen sclerosus et atrophicus. Trans St Johns Hosp Dermatol Soc 57:9–30

42.

Warrington SA, de San Lazaro C (1996) Lichen sclerosus et atrophicus and sexual abuse. Arch Dis Child 75:512–516
Ethics declarations
Interessenkonflikt
M. Promm, W.H. Rösch und G. Kirtschig geben an, dass kein Interessenkonflikt besteht.
Für diesen Beitrag wurden von den Autoren keine Studien an Menschen oder Tieren durchgeführt. Für die aufgeführten Studien gelten die jeweils dort angegebenen ethischen Richtlinien.
About this article
Cite this article
Promm, M., Rösch, W.H. & Kirtschig, G. Lichen sclerosus im Kindesalter. Urologe (2020). https://doi.org/10.1007/s00120-020-01140-w
Schlüsselwörter
Phimose

Mikrotrauma

Meatusstenose

Autoimmunität

Kortison
Keywords
Phimosis

Microtrauma

Meatal stenosis

Autoimmunity

Cortisone