Zusammenfassung
Der Ultraschall nimmt in der primären Diagnostik in der Urologie einen wichtigen Stellenwert ein – sei es als orientierende Untersuchung bei akuten Erkrankungen wie z. B. Nierenkolik, Hodentorsion oder geringgradigen Nierentraumata oder als Verlaufskontrolle bei chronischen Erkrankungen wie z. B. vesikoureteralem Reflux, Restharnbestimmung bei benignem Prostatasyndrom (BPS), Fertilitätsabklärung oder Karzinomdetektion. Die Untersuchung kann schnell, kostengünstig und v. a. ohne Strahlenbelastung sowohl im niedergelassenen Bereich als auch im stationären klinischen Alltag durchgeführt werden. Der Einsatz innovativer Techniken wie z. B. dem kontrastverstärkten Ultraschall (CEUS) oder der Echtzeitelastographie (RTE) könnte dazu führen, dass das Anwendungsgebiet der Sonographie erweitert wird. Trotz der breiten Verfügbarkeit und der genannten Vorteile bleibt die diagnostische Aussagekraft der Sonographie in manchen Bereichen eingeschränkt, sodass der Verifizierung der sonographischen Befunde und der umfassenden Abklärung mit einer weiteren Bildgebung wie z. B. CT oder MRT eine wichtige Rolle zukommt.
Abstract
Ultrasound is of great importance in the diagnosis of acute and chronic diseases in urology, such as kidney colic, testicular torsion, low-grade kidney trauma or for follow-up of vesicoureteral reflux, evaluation of infertility, measurement of residual urinary volume and the detection of cancer. An ultrasound examination is time and cost-effective without exposure to ionizing radiation and is routinely performed by practitioners as well as in the clinical daily routine. With technical innovations, such as contrast-enhanced ultrasound or real time elastography, it would for instance be possible to extend the application field of ultrasound. However, in some fields of investigation ultrasound still lacks accuracy and despite its many advantages the validity of ultrasound findings sometimes has to be verified with computed tomography (CT) or magnetic resonance imaging (MRI).
This is a preview of subscription content,
to check access.
Access this article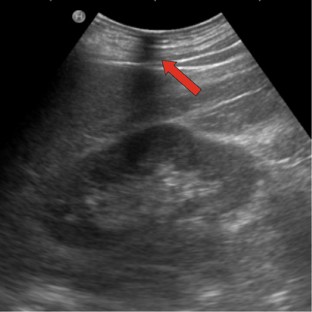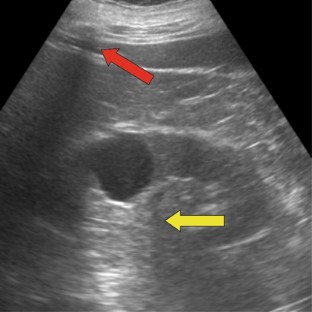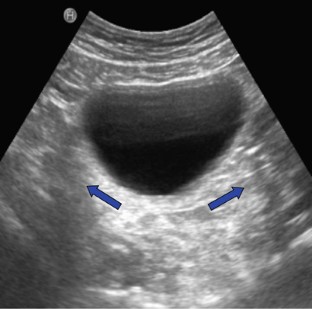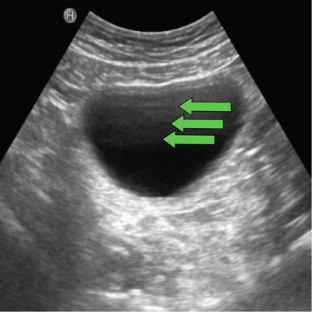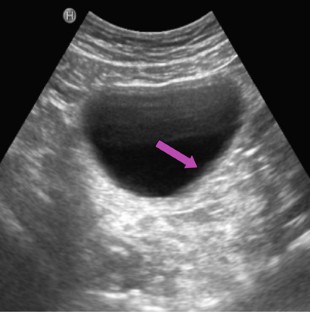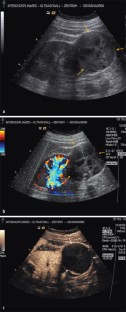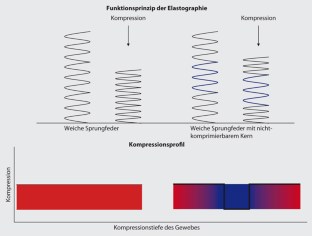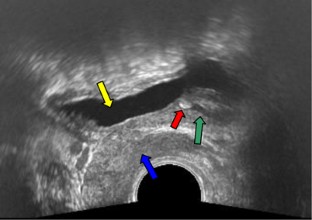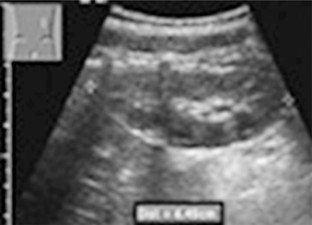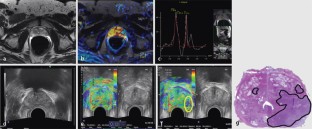 Literatur
Pickuth D (1993) Sonographie – systematisch. Bon-MED, Lorch

Albrecht T, Hohmann J (2004) Kontrastmittel in der Sonographie. http://wwwvisions-journalcom/D-2004-V09/S-A5pdf

Fleischer AC, Donnelly EF, Grippo RJ et al (2004) Quantification of tumor vascularity with contrast-enhanced sonography: correlation with magnetic resonance imaging and fluorodeoxyglucose autoradiography in an implanted tumor. J Ultrasound Med 23:37–41

Wink MH, de la Rosette JJ, Laguna P et al (2007) Ultrasonography of renal masses using contrast pulse sequence imaging: a pilot study. J Endourol 21:466–472

Gramiak R, Shah PM (1968) Echocardiography of the aortic root. Invest Radiol 3:356–366

Claudon M, Cosgrove D, Albrecht T et al (2008) Guidelines and good clinical practice recommendations for contrast enhanced ultrasound (CEUS) – update 2008. Ultraschall Med 29:28–44

Siracusano S, Bertolotto M, Ciciliato S et al (2011) The current role of contrast-enhanced ultrasound (CEUS) imaging in the evaluation of renl pathology. World J Urol. [Epub ahead of print]

Ignee A, Straub B, Brix D et al (2010) The value of contrast enhanced ultrasound (CEUS) in the characterisation of patients with renal masses. Clin Hemorheol Microcirc 46(4):275–290

Schoeppler GM, Buchner A, Zaak D et al (2010) Detection of urinary leakage after radical retropubic prostatectomy by contrast enhanced ultrasound – do we still need conventional retrograde cystography? BJU Int 106(11):1632–1637

Ophir J, Cespedes I, Ponnekanti H et al (1991) Elastography: a quantitative method for imaging the elasticity of biological tissues. Ultrason Imaging 13:111–134

Pallwein L, Aigner F, Faschingbauer R et al (2008) Prostate cancer diagnosis: value of real-time elastography. Abdom Imaging 33:729–735

McAndrew JD, Corriere JN Jr (1994) Radiographic evaluation of renal trauma: evaluation of 1103 consecutive patients. Br J Urol 73:352–354

Huber-Wagner S, Lefering R, Qvick LM et al (2009) Effect of whole-body CT during trauma resuscitation on survival: a retrospective, multicentre study. Lancet 373:1455–1461

Kanz KG, Paul AO, Lefering R et al (2010) Trauma management incorporating focused assessment with computed tomography in trauma (FACTT) – potential effect on survival. J Trauma Manag Outcomes 4(1):4

Pollack HM, Wein AJ (1989) Imaging of renal trauma. Radiology 172:297–308

Arena F, Peracchia G, di Stefano C et al (1997) The role of echotomography in minor renal traumatology. Acta Biomed Ateneo Parmense 68:53–57

Ascenti G, Mazziotti S, Zimbaro G et al (2007) Complex cystic renal masses: characterization with contrast-enhanced US. Radiology 243:158–165

Park BK, Kim B, Kim SH et al (2007) Assessment of cystic renal masses based on Bosniak classification: comparison of CT and contrast-enhanced US. Eur J Radiol 61:310–314

Tamai H, Takiguchi Y, Oka M et al (2005) Contrast-enhanced ultrasonography in the diagnosis of solid renal tumors. J Ultrasound Med 24:1635–1640

Mitterberger M, Pelzer A, Colleselli D et al (2007) Contrast-enhanced ultrasound for diagnosis of prostate cancer and kidney lesions. Eur J Radiol 64:231–238

Varma G, Nair N, Salim A, Marickar YM (2009) Investigations for recognizing urinary stone. Urol Res 37:349–352

Middleton WD, Dodds WJ, Lawson TL, Foley WD (1988) Renal calculi: sensitivity for detection with US. Radiology 167:239–244

Kennish SJ, Bhatnagar P, Wah TM et al (2008) Is the KUB radiograph redundant for investigating acute ureteric colic in the non-contrast enhanced computed tomography era? Clin Radiol 63:1131–1135

Miller OF, Rineer SK, Reichard SR et al (1998) Prospective comparison of unenhanced spiral computed tomography and intravenous urogram in the evaluation of acute flank pain. Urology 52:982–987

Niall O, Russell J, MacGregor R et al (1999) A comparison of noncontrast computerized tomography with excretory urography in the assessment of acute flank pain. J Urol 161:534–537

Sourtzis S, Thibeau JF, Damry N et al (1999) Radiologic investigation of renal colic: unenhanced helical CT compared with excretory urography. AJR Am J Roentgenol 172:1491–1494

Yilmaz S, Sindel T, Arslan G et al (1998) Renal colic: comparison of spiral CT, US and IVU in the detection of ureteral calculi. Eur Radiol 8:212–217

Shine S (2008) Urinary calculus: IVU vs. CT renal stone? A critically appraised topic. Abdom Imaging 33:41–43

Worster A, Preyra I, Weaver B (2002) The accuracy of noncontrast helical computed tomography versus intravenous pyelography in the diagnosis of suspected acute urolithiasis: a meta-analysis. Ann Emerg Med 40:280–286

Jocham D, Miller K (2007) Praxis der Urologie. Thieme, Stuttgart

Tekgül SRH, Gerharz P, Hoebeke P et al (2011) Guidelines on Paediatric Urology. European Association of Urology Guidelines

Radmayr C (2008) Radiation safety and future innovative diagnostic modalities. Adv Urol: 827106

Nicolau C, Bunesch L, Peri L et al (2010) Accuracy of contrast-enhanced ultrasound in the detection of bladder cancer. Br J Radiol [Epub ahead of print]

Totaro A, Pinto F, Brescia A et al (2010) Imaging in bladder cancer: present role and future perspectives. Urol Int 85:373–380

Heidenreich ABM, Joniau S, Mason M et al (2011) Guidelines on Prostate Cancer. European Association of Urology Guidelines

Lavoipierre AM, Snow RM, Frydenberg M et al (1998) Prostatic cancer: role of color Doppler imaging in transrectal sonography. AJR Am J Roentgenol 171:205–210

Leibovici D, Kamat AM, Do KA et al (2005) Transrectal ultrasound versus magnetic resonance imaging for detection of rectal wall invasion by prostate cancer. Prostate 62:101–104

Mueller-Lisse UG, Miller K (2010) Imaging modalities for primary diagnosis and staging of prostate cancer. Urologe A 49:190–198

Salomon G, Kollerman J, Thederan I et al (2008) Evaluation of prostate cancer detection with ultrasound real-time elastography: a comparison with step section pathological analysis after radical prostatectomy. Eur Urol 54:1354–1362

Frauscher F, Klauser A, Volgger H et al (2002) Comparison of contrast enhanced color Doppler targeted biopsy with conventional systematic biopsy: impact on prostate cancer detection. J Urol 167:1648–1652

Konig K, Scheipers U, Pesavento A et al (2005) Initial experiences with real-time elastography guided biopsies of the prostate. J Urol 174:115–117

Rabinowitz R, Hulbert WC Jr (1997) Late presentation of cryptorchidism: the etiology of testicular re-ascent. J Urol 157:1892–1894

McAndrew HF, Pemberton R, Kikiros CS, Gollow I (2002) The incidence and investigation of acute scrotal problems in children. Pediatr Surg Int 18:435–437

Kalfa N, Veyrac C, Lopez M et al (2007) Multicenter assessment of ultrasound of the spermatic cord in children with acute scrotum. J Urol 177:297–301

Donkol RH (2010) Imaging in male-factor obstructive infertility. World J Radiol 2:172–179

Moon MH, Kim SH, Cho JY et al (2006) Scrotal US for evaluation of infertile men with azoospermia. Radiology 239:168–173
Interessenkonflikt
Der korrespondierende Autor gibt an, dass kein Interessenkonflikt besteht.
About this article
Cite this article
Schöppler, G., Heinzelbecker, J., Michaely, H. et al. Stellenwert des Ultraschalls in der Urologie. Urologe 51, 81–98 (2012). https://doi.org/10.1007/s00120-011-2662-z
Published:

Issue Date:

DOI: https://doi.org/10.1007/s00120-011-2662-z
Schlüsselwörter
Keywords