Zusammenfassung
Zu einer onkologisch effizienten Behandlung des Prostatakarzinoms gehören die umfassende körperliche und seelische Rekonvaleszenz sowie die zeitnahe Überwindung therapiebedingter Funktionsstörungen. Jeder, der sich einer Therapie zur Behandlung eines Prostatakarzinoms unterziehen muss, hat einen Anspruch auf eine urologische Anschussrehabilitation (AHB). Ziel sind die Behandlung von Harninkontinenz, Potenzstörung, körperlichen Beschwerden, der Abbau von Risikofaktoren sowie die Unterstützung bei der Krankheitsbewältigung und damit eine zeitnahe Teilhabe in Beruf und Gesellschaft. Die vorgelegten Ergebnisse verschiedener Untersuchungen zeigen, dass dies mit einem spezifischen urologischen Behandlungsprogramm zielführend möglich ist.
Abstract
Timely physical and mental convalescence and an early recovery of functional side effects belong to an efficient treatment concept for prostate cancer. Every prostate cancer patient has a right to take part in a urological rehabilitation program (Germany). The objectives are continence, potency, overcoming physical complaints, reduction of health risk factors, and psychological support. The results presented show the complexity and efficiency of a urological rehabilitation program.
Access options
Buy single article
Instant access to the full article PDF.
US$ 39.95
Tax calculation will be finalised during checkout.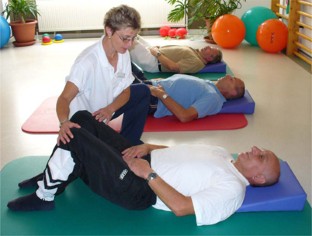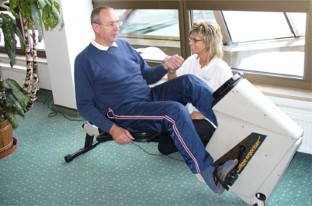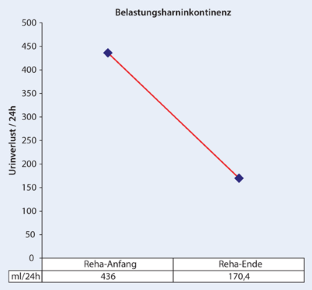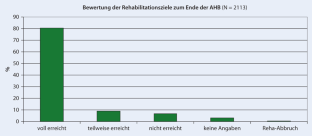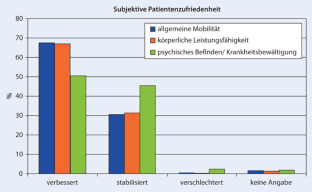 Literatur
1.

Krebs in Deutschland 2005/2006 (2010) Häufigkeiten und Trends. Eine gemeinsame Veröffentlichung des Robert Koch-Instituts und der Gesellschaft der epidemiologischen Krebsregister in Deutschland e.V. 7. Ausgabe. RKI, Berlin, S 72

2.

Cooperberg MR, Master VA, Carroll PR (2003) Health related quality of life significance of single pad urinary incontinence following radical prostatectomy. J Urol 170:512–515

3.

Loughlin KR, Prasad MM (2010) Post-prostatectomy urinary incontinence: a confluence of 3 factors. J Urol 183:871–877

4.

Viola D, Comerci F, Martorana G (2006) Rehabilitation therapy and urinary incontinence after radical retropubic prostatectomy. A critical review of the literature. Urol Int 76:193–198

5.

Briganti A, Salonia A, Gallina A et al (2007) Management of erectile dysfunction after radical prostatectomy in 2007. World J Urol 25:143–148

6.

Matthew AG, Goldman A, Trachtenberg J et al (2005) Sexual dysfunction after radical prostatectomy: prevalence, treatments, restricted use of treatments and distress. J Urol 174:2105–2110

7.

http://www.sozialgesetzbuch-sgb.de/

8.

Deutsche Gesellschaft für Urologie (2009) Rehabilitation und Nachsorge. In: Interdisziplinäre Leitlinie der Qualität S3 zur Früherkennung, Diagnose und Therapie der verschiedenen Stadien des Prostatakarzinoms. Version 1.0, S 163. http://www.urologenportal.de

9.

Zermann DH (2006) Rehabilitationsziele in der Abschlussrehabilitation (AHB) nach radikaler Prostatektomie. Physikalische Medizin 16

10.

Zermann DH, Ishigooka M, Wunderlich H et al (2000) A study of pelvic floor function pre- and post-radical prostatectomy using clinical neurourological investigations, urodynamics and electromyography. Eur Urol 37:72–78

11.

Zermann DH, Förster C (2007) Das Konzept der fachübergreifenden funktionsorientierten urologischen Rehabilitation nach Operation eines Prostatakarzinoms. Physikalische Medizin 17:281–285

12.

Müller C, Zermann DH (2010) Untersuchungen zur Effektivität eines funktionsorientierten Rehabilitationsprogramms auf die physische und psychische Verfassung von Rehabilitanden nach radikaler Prostatektomie. Phys Med 20:322–326

13.

Zermann DH (2008) Rehabilitation der Schwellkörperfunktion nach radikalen uroonkologischen Eingriffen. Urology 47:693–698

14.

Kleinert J (2006) Adjektivliste zur Erfassung der wahrgenommenen körperlichen Verfassung (WKV). Z Sportpsychol (Göttingen) 13:156–164

15.

Steyer R, Schwenkmezger P, Notz P, Eid M (1997) Der Mehrdimensionale Befindlichkeitsfragebogen (MDBF) – Handanweisung. Hogrefe, Göttingen

16.

Bender R, Grouven U, Ziegler A (2007) Varianzanalyse für Messwertwiederholungen. Dtsch Med Wochenschr 132 61–64

17.

Mehnert A, Lehmann C, Schulte T, Koch U (2007) Presence of symptom distress and prostate cancer-related anxiety in patients at the beginning of cancer rehabilitation. Onkologie 30:551–556

18.

Kyrdalen AE, Dahl AA, Hernes E et al (2010) Fatigue in hormone-naïve prostate cancer patients treated with radical prostatectomy or definitive radiotherapy. Prostate Cancer Prostatic Dis 13:144–150

19.

Van Kampen M, De Weerdt W, Van Poppel H et al (2000) Effect of pelvic-floor re-education on duration and degree of incontinence after radical prostatectomy: a randomised controlled trial. Lancet 355:98–102

20.

Mariotti G, Sciarra A, Gentilucci A et al (2009) Early recovery of urinary continence after radical prostatectomy using early pelvic floor electrical stimulation and biofeedback associated treatment. J Urol 181:1788–1793

21.

Marchiori D, Bertaccini A, Manferrari F et al (2010) Pelvic floor rehabilitation for continence recovery after radical prostatectomy: role of a personal training re-educational program. Anticancer Res 30:553–556

22.

Stevinson C, Fox KR (2006) Feasibility of an exercise rehabilitation programme for cancer patients. Eur J Cancer Care 15:386–396
Danksagung
Die Untersuchungen zur Effizienz des Therapieprogramms wurden im Rahmen einer Diplomarbeit (Dipl.-Spowi. Ch. Müller) und in Zusammenarbeit mit dem Institut für Sportwissenschaften der Friedrich-Schiller-Universität Jena, Lehrstuhl für Sportmedizin (Prof. Dr. H. Gabriel) sowie in Kooperation mit der Deutsche Akademie für Kurortwissenschaft und Rehabilitationsmedizin Bad Elster e.V. durchgeführt.
Interessenkonflikt
Der korrespondierende Autor gibt an, dass kein Interessenkonflikt besteht.
About this article
Cite this article
Zermann, DH. Der Patient nach radikaler Prostatektomie. Urologe 50, 425–432 (2011). https://doi.org/10.1007/s00120-010-2481-7
Schlüsselwörter
Prostatakarzinom

Rehabilitation

Harninkontinenz

Physe

Psyche
Keywords
Prostate cancer

Rehabilitation

Urinary incontinence

Physical state of health

Psychological state of health