Zusammenfassung
Hintergrund
Dem Prostate Imaging Reporting and Data System (PI-RADS) v2.1 zufolge stellt der Einsatz der multiparametrischen Magnetresonanztomographie (mpMRT) mit Gadolinium(Gd)-haltigen Kontrastmitteln (KM) den Standard in der Diagnostik des Prostatakarzinoms (PCa) dar. Aktuelle Untersuchungen weisen darauf hin, dass kontrastmittelfreie Kurzprotokolle, sog. biparametrische MRT(bpMRT)-Protokolle bei spezifischen Indikationen der mpMRT gleichwertig sind.
Ziel der Arbeit
Beurteilung von Indikation und Stellenwert kontrastmittelfreier Kurzprotokolle in der Diagnostik des PCa.
Material und Methoden
Es erfolgte eine Evaluation klinischer Studien, aktueller Leitlinien und Expertenempfehlungen.
Ergebnisse
Der Einsatz von dynamischen kontrastverstärkten MRT-Sequenzen (DCE) geht mit potenziellen KM-assoziierten Nebenwirkungen einher und wirkt sich erheblich auf den Ablauf der MRT-Untersuchung und die Kosten der Untersuchung aus. Vor- und Nachteile der Kontrastmittelanwendung sollen abgewogen und die indikationsbezogene Äquivalenz von bpMRT und mpMRT diskutiert werden.
Schlussfolgerung
Die Indikation zur bpMRT kann aktuell nur bei sehr guter Bildqualität und umfangreicher Erfahrung in der Befundung der Prostata-MRT gestellt werden. Es besteht Bedarf an prospektiven Studien, um die bpMRT als primäres diagnostisches Verfahren in der Primärdiagnostik des PCa zu qualifizieren.
Abstract
Background
According to the Prostate Imaging Reporting and Data System (PI-RADS) v2.1 multiparametric magnetic resonance imaging (mpMRI) with gadolinium-(Gd)-based contrast agents is the diagnostic standard of care in the detection of prostate cancer (PCa). Recent data suggest equivalent performance of biparametric MRI (bpMRI) and mpMRI in defined indications.
Objectives
Evaluation of the current role of abbreviated or unenhanced protocols in MRI of the prostate in various clinical settings.
Materials and methods
Evaluation of clinical trials, guidelines and expert opinions.
Results
The use of dynamic contrast-enhanced (DCE) MRI sequences is associated with contrast agent-associated risks and has significant impact on the imaging procedure and costs. Arguments for and against the use of contrast agent in prostate protocols as well as equivalence from bpMRI and mpMRI are discussed.
Conclusions
Currently, bpMRI can only be performed if very good image quality is available and in the hands of a radiologist with extensive experience in reading prostate MRI. There is a need for prospective studies to qualify bpMRI as the diagnostic method for the primary diagnosis of PCa.
Access options
Buy single article
Instant access to the full article PDF.
US$ 39.95
Tax calculation will be finalised during checkout.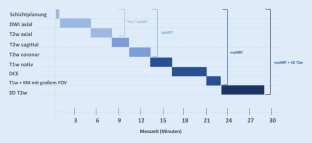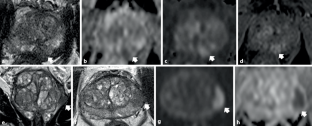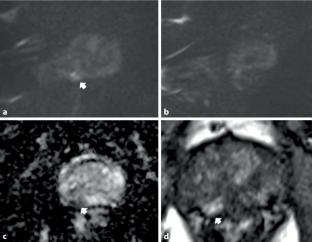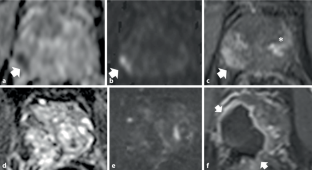 Abbreviations
ADC:

Apparent diffusion coefficient

BpMRT:

Biparametrische Magnetresonanztomographie

CsPCa:

Klinisch signifikantes Prostatakarzinom

DCE:

Dynamische kontrastmittelverstärkte MRT

DWI:

Diffusionsgewichtete MRT

Gd:

Gadolinium

GFR:

Glomeruläre Filtrationsrate

KM:

Kontrastmittel

MpMRT:

Multiparametrische Magnetresonanztomographie

PCa:

Prostatakarzinom

PI-RADS:

Prostate Imaging Reporting and Data System

PSA:

Prostataspezifisches Antigen

PZ:

Periphere Zone

TZ:

Transitionszone

T2w:

T2-gewichtete MRT
Literatur
1.

AWMF (2021) Leitlinienprogramm Onkologie (Deutsche Krebsgesellschaft, Deutsche Krebshilfe, AWMF): S3-Leitlinie Prostatakarzinom, Langversion 6.0, 2021,AWMF Registernummer: 043/022OL. http://www.leitlinienprogramm-onkologie.de/leitlinien/prostatakarzinom/. Zugegriffen: 18. Mai 2021

2.

Turkbey B et al (2019) Prostate imaging reporting and data system version 2.1: 2019 update of prostate imaging reporting and data system version 2. Eur Urol 76(3):340–351

3.

Kamsut S, Reid K, Tan N (2020) Roundtable: arguments in support of using multi-parametric prostate MRI protocol. Abdom Radiol 45(12):3990–3996

4.

Bosaily AE et al (2020) Additional value of dynamic contrast-enhanced sequences in multiparametric prostate magnetic resonance imaging: data from the PROMIS study. Eur Urol 78(4):503–511

5.

Kang Z et al (2019) Abbreviated biparametric versus standard multiparametric MRI for diagnosis of prostate cancer: a systematic review and meta-analysis. AJR Am J Roentgenol 212(2):357–365

6.

Woo S et al (2018) Head-to-head comparison between biparametric and multiparametric MRI for the diagnosis of prostate cancer: a systematic review and meta-analysis. AJR Am J Roentgenol 211(5):W226–W241

7.

Schoots IG et al (2015) Magnetic resonance imaging-targeted biopsy may enhance the diagnostic accuracy of significant prostate cancer detection compared to standard transrectal ultrasound-guided biopsy: a systematic review and meta-analysis. Eur Urol 68(3):438–450

8.

Franco FB, Fennessy FM (2020) Arguments against using an abbreviated or biparametric prostate MRI protocol. Abdom Radiol 45(12):3982–3989

9.

Ahmed HU et al (2017) Diagnostic accuracy of multi-parametric MRI and TRUS biopsy in prostate cancer (PROMIS): a paired validating confirmatory study. Lancet 389(10071):815–822

10.

Kasivisvanathan V et al (2018) MRI-targeted or standard biopsy for prostate-cancer diagnosis. N Engl J Med 378(19):1767–1777

11.

Kuhl CK et al (2017) Abbreviated biparametric prostate MR imaging in men with elevated prostate-specific antigen. Radiology 285(2):493–505

12.

Di Campli E et al (2018) Diagnostic accuracy of biparametric vs multiparametric MRI in clinically significant prostate cancer: comparison between readers with different experience. Eur J Radiol 101:17–23

13.

Scialpi M et al (2018) Abbreviated biparametric prostate MR imaging: is it really an alternative to multiparametric MR imaging? Radiology 286(1):360–361

14.

Christophe C et al (2020) Prostate cancer local staging using biparametric MRI: assessment and comparison with multiparametric MRI. Eur J Radiol 132:109350

15.

Ward R, Purysko AS (2020) Round table: arguments against using multiparametric prostate MRI protocols. Abdom Radiol 45(12):3997–4002

16.

Mason J et al (2018) Importance of dynamic contrast enhanced magnetic resonance imaging for targeting biopsy and salvage treatments after prostate cancer recurrence. J Contemp Brachytherapy 10(6):570–572

17.

van der Leest M et al (2019) High diagnostic performance of short magnetic resonance imaging protocols for prostate cancer detection in biopsy-naive men: the next step in magnetic resonance imaging accessibility. Eur Urol 76(5):574–581

18.

Scialpi M et al (2020) Round table: arguments in supporting abbreviated or biparametric MRI of the prostate protocol. Abdom Radiol 45(12):3974–3981

19.

Schoots IG et al (2021) PI-RADS Committee Position on MRI Without Contrast Medium in Biopsy-Naive Men With Suspected Prostate Cancer: Narrative Review. AJR Am J Roentgenol 216(1):3–19

20.

de Rooij M et al (2020) ESUR/ESUI consensus statements on multi-parametric MRI for the detection of clinically significant prostate cancer: quality requirements for image acquisition, interpretation and radiologists' training. Eur Radiol 30(10):5404–5416

21.

Gatti M et al (2019) Prostate cancer detection with biparametric magnetic resonance imaging (bpMRI) by readers with different experience: performance and comparison with multiparametric (mpMRI). Abdom Radiol 44(5):1883–1893

22.

Eldred-Evans D et al (2021) Population-based prostate cancer screening with magnetic resonance imaging or ultrasonography: the IP1-PROSTAGRAM study. JAMA Oncol 7(3):395–402

23.

Drost FH et al (2019) Prostate MRI, with or without MRI-targeted biopsy, and systematic biopsy for detecting prostate cancer. Cochrane Database Syst Rev. https://doi.org/10.1002/14651858.CD012663.pub2

24.

Kim CK et al (2008) MRI techniques for prediction of local tumor progression after high-intensity focused ultrasonic ablation of prostate cancer. AJR Am J Roentgenol 190(5):1180–1186

25.

Kitajima K et al (2015) Detection of local recurrence of prostate cancer after radical prostatectomy using endorectal coil MRI at 3 T: addition of DWI and dynamic contrast enhancement to T2-weighted MRI. AJR Am J Roentgenol 205(4):807–816

26.

Muller BG et al (2015) Follow-up modalities in focal therapy for prostate cancer: results from a Delphi consensus project. World J Urol 33(10):1503–1509

27.

Sun C et al (2021) T2*-weighted MRI as a non-contrast-enhanced method for assessment of focal laser ablation zone extent in prostate cancer thermotherapy. Eur Radiol 31(1):325–332
Ethics declarations
Interessenkonflikt
O. Solyanik und M. Heimer geben an, dass kein Interessenkonflikt besteht.
Für diesen Beitrag wurden von den Autoren keine Studien an Menschen oder Tieren durchgeführt. Für die aufgeführten Studien gelten die jeweils dort angegebenen ethischen Richtlinien.
Additional information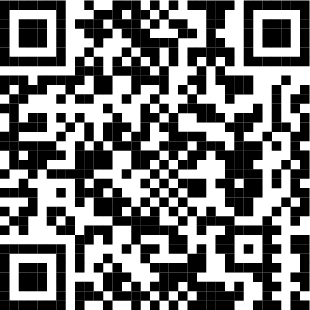 QR-Code scannen & Beitrag online lesen
About this article
Cite this article
Solyanik, O., Heimer, M. Klinischer Stellenwert kontrastmittelfreier Kurzprotokolle in der Magnetresonanztomographie. Radiologe 61, 810–817 (2021). https://doi.org/10.1007/s00117-021-00890-8
Accepted:

Published:

Issue Date:
Schlüsselwörter
Prostatakarzinom

Biparametrische Magnetresonanztomographie

Multiparametrische Magnetresonanztomographie

Prostate Imaging Reporting and Data System

Gadolinium
Keywords
Prostate cancer

Biparametric magnetic resonance imaging

Multiparametric magnetic resonance imaging

Prostate Imaging Reporting and Data System

Gadolinium