Zusammenfassung
Die Neuroradiologie spielt eine wichtige Rolle bei der Diagnose von Hirntumoren. Die Computertomographie (CT) und insbesondere die Magnetresonanztomographie (MRT) erlauben die genaue anatomische Darstellung von intrazerebralen Raumforderungen. Die Durchführung von nativen und kontrastmittelgestützen Sequenzen erlaubt in einem großen Teil der Fälle die Charakterisierung der verschiedenen Läsionen. In diesem Review werden die bildgebenden Aspekte mittels CT und MRT der häufigsten primären intraaxialen Hirntumoren diskutiert.
Abstract
Neuroradiology plays a key role in the diagnosis of brain tumors. Computed tomography (CT) and specially magnetic resonance imaging (MRI) allow accurate anatomic depiction of intracerebral lesions. The implementation of native and contrast studies allows the characterization of the various lesions encountered in the majority of cases. In this review the imaging aspects on CT and MRI of the most common primary intra-axial brain tumors will be discussed.
Access options
Buy single article
Instant access to the full article PDF.
USD 39.95
Price excludes VAT (USA)
Tax calculation will be finalised during checkout.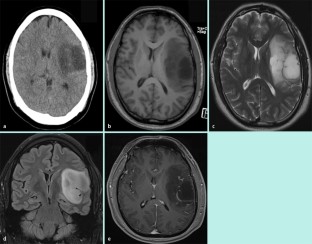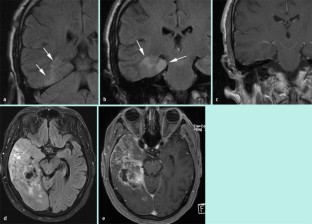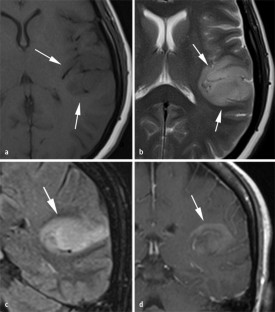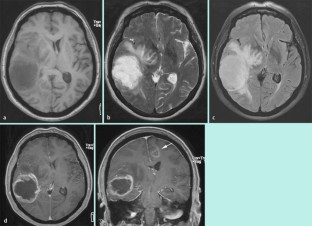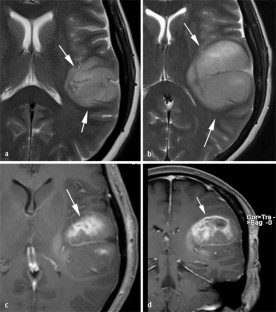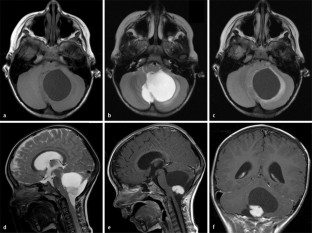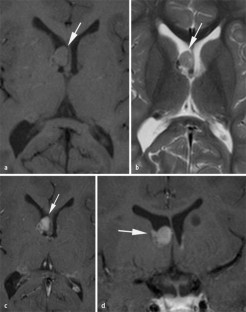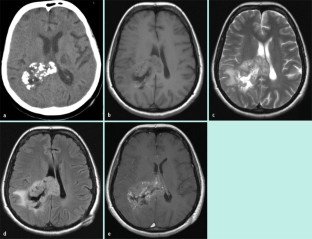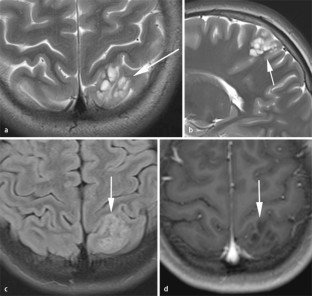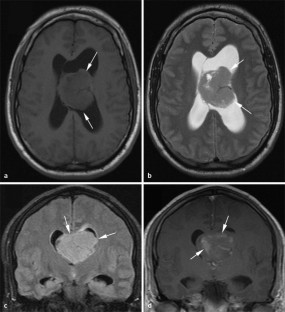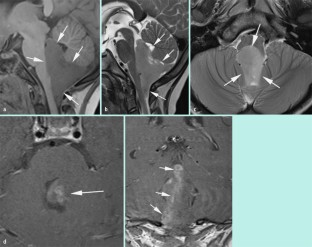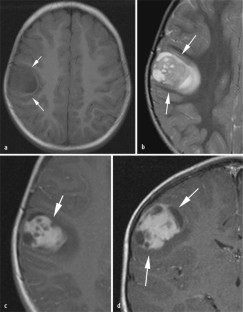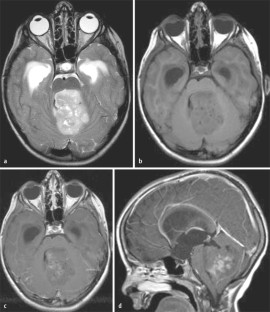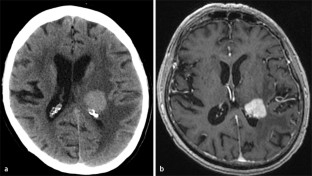 Literatur
Law M, Yang S, Wang H et al (2003) Glioma grading: sensitivity, specificity, and predictive values of perfusion MR imaging and proton MR spectroscopic imaging compared with conventional MR imaging. Am J Neuroradiol 24(10):1989–1998

Papanagiotou P, Backens M, Grunwald IQ et al (2007) MR spectroscopy in brain tumors. Radiologe 47(6):520–529

Kleihues P, Burger PC, Scheithauer BW (1993) Histological typing of tumours of the central nervous system, 2. Aufl. Springer, Berlin

Kleihues P, Cavenee WK (2000) Pathology and genetics of tumours of the nervous system. IARC, Lyon

Asari S, Makabe T, Katayama S et al (1994) Assessment of the pathological grade of astrocytic gliomas using an MRI score. Neuroradiology 36:308–310

Ginsberg LE, Fuller GN, Hashmi M et al (1998) The significance of lack of MR contrast enhancement of supratentorial brain tumors in adults: histopathological evaluation of a series. Surg Neurol 49(4):436–440

Schneider SW, Ludwig T, Tatenhorst L et al (2004) Glioblastoma cells release factors that disrupt blood-brain barrier features. Acta Neuropathol (Berl) 107(3):272–276

Lee YY, Van Tassel P, Bruner JM et al (1989) Juvenile pilocytic astrocytomas: CT and MR characteristics. Am J Neuroradiol 10:363–370

Lee YY, Van Tassel P (1989) Intracranial oligodendrogliomas: imaging findings in 35 untreated cases. Am J Neuroradiol 10:119–127

Ildan F, Tuna M, Gocer IA et al (2001) Intracerebral ganglioglioma: clinical and radiological study of eleven surgically treated cases with follow-up. Neurosurg Rev 24(2–3):114–118

Ostertun B, Wolf HK, Campos MG et al (1996) Dysembryoplastic neuroepithelial tumors: MR and CT evaluation. Am J Neuroradiol 17:419–430

Goergen SK, Gonzales MF, McLean CA (1992) Intraventricular neurocytoma: radiologic features and review of the literature. Radiologe 182:787–792

Spoto GP, Press GA, Hesselink JR, Solomon M (1990) Intracranial ependymoma and subependymoma: MR manifestations. Am J Neuroradiol 11:83–91

Robles HA, Smirniotopoulos JG, Figueroa RE (1992) Understanding the radiology of intracranial primitive neuroectodermal tumors from a pathological perspective: a review. Sem US CT MR 13:170–181

Mueller DP, Moore SA, Sato Y, Yuh WTC (1992) MRI spectrum of medulloblastoma. Clin Imaging 16:250–255

Koeller KK, Rushing EJ (2003) From the archives of the AFIP: medulloblastoma: a comprehensive review with radiologic-pathologic correlation. Radiographics 23(6):1613–1637
Interessenkonflikt
Der korrespondierende Autor gibt an, dass kein Interessenkonflikt besteht.
About this article
Cite this article
Papanagiotou, P. Intraaxiale Hirntumoren. Radiologe 52, 567–584 (2012). https://doi.org/10.1007/s00117-012-2323-2
Published:

Issue Date:

DOI: https://doi.org/10.1007/s00117-012-2323-2
Schlüsselwörter
Keywords