Zusammenfassung
Nichtepileptische paroxysmale Störungen werden leicht mit epileptischen Anfällen verwechselt und bilden daher im Alltag wichtige Differenzialdiagnosen der Epilepsie. Im Wesentlichen handelt es sich um Synkopen, nichtepileptische Anfälle im Rahmen dissoziativer Störungen, paroxysmale Bewegungsstörungen, Migräne, transitorische ischämische Attacken und Parasomnien. Eine sorgfältige Anamnese einschließlich Fremdbeschreibungen hilft bei der Diagnosestellung. Neurologische, psychiatrische und kardiologische Untersuchungen sind für die weitere Differenzialdiagnose erforderlich. Das interiktale Elektroenzephalogramm, das bei nichtepileptischen Anfällen nicht richtungweisend ist, erreicht bei Epilepsie erst durch wiederholte Ableitungen eine hohe Sensitivität. Unklare Fälle können durch EEG-Video-Monitoring oder bei Verdacht auf kardiogene Ursachen mittels Event-Rekorder geklärt werden.
Abstract
Non-epileptic paroxysmal disorders may clinically manifest in a similar way to epileptic seizures and have to be considered in the differential diagnosis of epilepsy. Syncope, non-epileptic psychogenic seizures, paroxysmal movement disorders, migraine, transient ischemic attacks and parasomnia constitute the major differential diagnoses. A meticulous history and a third party description are useful for the differential diagnosis. Neurological, psychiatric and cardiological examinations are required for the correct differential diagnosis. The interictal electroencephalogram (EEG), which is normal in non-epileptic patients, is frequently normal in epileptic patients at the onset of seizures, but reaches a high sensitivity after repeated recordings. In equivocal cases EEG video monitoring and in the case of suspected cardiac asystole, event recorders are useful diagnostic tools.
Access options
Buy single article
Instant access to the full article PDF.
USD 39.95
Price excludes VAT (USA)
Tax calculation will be finalised during checkout.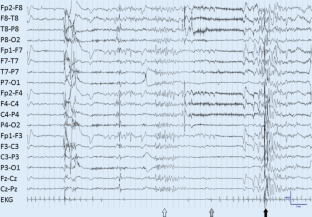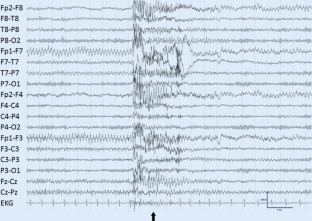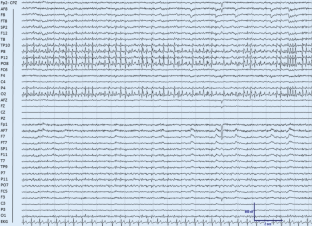 Literatur
Abubakr A, Kablinger A, Caldito G (2003) Psychogenic seizures: clinical features and psychological analysis. Epilepsy Behav 4:241–245

Aminoff MJ, Scheinman MM, Griffin JC et al (1988) Electrocerebral accompaniments of syncope associated with malignant ventricular arrhythmias. Ann Intern Med 108:791–796

Atkinson M, Shah A, Hari K et al (2012) Safety considerations in the epilepsy monitoring unit for psychogenic nonepileptic seizures. Epilepsy Behav 25:176–180

Benbadis SR, Agrawal V, Tatum WOT (2001) How many patients with psychogenic nonepileptic seizures also have epilepsy? Neurology 57:915–917

Benbadis SR, Hauser AW (2000) An estimate of the prevalence of psychogenic non-epileptic seizures. Seizure 9:280–281

Bodde NM, Brooks JL, Baker GA et al (2009) Psychogenic non-epileptic seizures – diagnostic issues: a critical review. Clin Neurol Neurosurg 111:1–9

Bodde NM, Lazeron RH, Wirken JM et al (2012) Patients with psychogenic non-epileptic seizures referred to a tertiary epilepsy centre: patient characteristics in relation to diagnostic delay. Clin Neurol Neurosurg 114:217–222

Brady KT, Lydiard RB, Malcolm R et al (1991) Cocaine-induced psychosis. J Clin Psychiatry 52:509–512

Duncan R, Razvi S, Mulhern S (2011) Newly presenting psychogenic nonepileptic seizures: incidence, population characteristics, and early outcome from a prospective audit of a first seizure clinic. Epilepsy Behav 20:308–311

Fisher RS, Acevedo C, Arzimanoglou A et al (2014) ILAE official report: a practical clinical definition of epilepsy. Epilepsia 55:475–482

Hallett M, Chadwick D, Adam J et al (1977) Reticular reflex myoclonus: a physiological type of human post-hypoxic myoclonus. J Neurol Neurosurg Psychiatr 40:253–264

Hartl E, Gonzalez-Victores JA, Remi J et al (2017) Visual auras in epilepsy and migraine – an analysis of clinical characteristics. Headache 57:908–916

Hartl E, Remi J, Noachtar S (2015) Two patients with visual aura – migraine, epilepsy, or migralepsy? Headache 55:1148–1151

Henkel A, Noachtar S, Pfander M et al (2002) The localizing value of the abdominal aura and its evolution: a study in focal epilepsies. Neurology 58:271–276

Lempert T (1996) Recognizing syncope: pitfalls and surprises. J R Soc Med 89:372–375

Lempert T, Bauer M, Schmidt D (1994) Syncope: a videometric analysis of 56 episodes of transient cerebral hypoxia. Ann Neurol 36:233–237

Macleod S, Ferrie C, Zuberi SM (2005) Symptoms of narcolepsy in children misinterpreted as epilepsy. Epileptic Disord 7:13–17

Mokleby K, Blomhoff S, Malt UF et al (2002) Psychiatric comorbidity and hostility in patients with psychogenic nonepileptic seizures compared with somatoform disorders and healthy controls. Epilepsia 43:193–198

Noachtar S (1998) Die semiologische Klassifikation epileptischer Anfälle. Nervenarzt 69:117–126

Noachtar S (1995) Fokale Epilepsie mit Anfällen aus der supplementär sensomotorischen Region: Fehldeutung als spinale Erkrankung. Nervenarzt 66:140–143

Noachtar S (1999) Klinik und Therapie der Frontallappenepilepsien. Dtsch Med Wochenschr 124:529–533

Ohayon MM, Guilleminault C, Priest RG (1999) Night terrors, sleepwalking, and confusional arousals in the general population: their frequency and relationship to other sleep and mental disorders. J Clin Psychiatry 60:268–276

Remi J, Noachtar S (2012) Differentialdiagnose epileptischer Anfälle. Nervenarzt 83:162–166

Rémi J, Noachtar S (2011) Seizure, syncope, or both: cardiac pacemaker reveals temporal lobe epilepsy. J Neurol 258:2291–2292

Scheepers B, Clough P, Pickles C (1998) The misdiagnosis of epilepsy: findings of a population study. Seizure 7:403–406

Sheldon R, Rose S, Ritchie D et al (2002) Historical criteria that distinguish syncope from seizures. J Am Coll Cardiol 40:142–148
Ethics declarations
Interessenkonflikt
S. Noachtar und B. Güldiken geben an, dass kein Interessenkonflikt besteht.
Dieser Beitrag beinhaltet keine von den Autoren durchgeführten Studien an Menschen oder Tieren.
About this article
Cite this article
Noachtar, S., Güldiken, B. Diagnose nichtepileptischer paroxysmaler Störungen und epileptischer Anfälle. Nervenarzt 88, 1109–1118 (2017). https://doi.org/10.1007/s00115-017-0397-9
Published:

Issue Date:

DOI: https://doi.org/10.1007/s00115-017-0397-9
Schlüsselwörter
Epilepsie

Synkope

Parasomnie

Migräne

Bewegungsstörung
Keywords
Epilepsy

Syncope

Parasomnia disorders

Migraine

Movement disorders