Zusammenfassung
Die Forschung zu den Auswirkungen von Suizidberichten teilt sich bislang in zwei Hauptstränge: Ein Strang beobachtet den Werther-Effekt, also die Nachahmung von Suiziden als Folge medialer Suiziddarstellungen, der andere Strang untersucht den Papageno-Effekt, wonach eine angemessene Berichterstattung über Suizide diese verhindert. Nicht gestellt wurde bislang die Frage, wodurch sich diejenigen Befunde, die weder für die eine noch für die andere Wirkung sprechen, genau auszeichnen – Studien also, die zwischen den beiden Extrempolen liegen. Um diese Forschungslücke anzugehen, wurden im Rahmen einer Literaturübersicht ausschließlich Studien ohne eindeutige Befundlage (n = 25) betrachtet und anhand definierter Kriterien kategorisiert. Dazu wurden zunächst die Studien identifiziert, deren Befunde als nicht eindeutig dargestellt wurden und anschließend anhand theoretisch hergeleiteter Kernkriterien systematisch miteinander verglichen. Die Befunde sprechen dafür, suizidbezogene Medienwirkungen noch stärker als ein Kontinuum zu begreifen, das sich zwischen dem schädlichen Werther- und dem nützlichen Papageno-Effekt aufspannt. Offen bleibt die Frage, was dazu führt, dass sich nicht eindeutige Einflusskonstellationen in Richtung einer suizidalen Handlung verschieben.
Summary
Research on the impact of suicide depictions in the media is traditionally focussed on two possible outcomes: on the one hand, there is ample evidence for additional copycat effects after media coverage of suicides referred to as the Werther effect but on the other hand, suicide rates decrease after appropriate media depictions of suicides referred to as the Papageno effect. It is still uncertain what exactly qualifies studies that only limitedly support an imitative or preventive media effect, i.e. studies with ambiguous findings, as they are often disregarded. The present literature review focuses on equivocal studies (n = 25) on copycat suicides that were systematically analyzed based on theoretically derived criteria. The results of the systematic analysis of all identified studies imply that media effects on suicidality are better understood and discussed as a continuum between the two extremes that were introduced as either a damaging Werther effect or a beneficial Papageno effect. Future studies must clarify what factors contribute to a shift from ambiguous findings to harmful media effects on individual suicidality.
Access options
Buy single article
Instant access to the full article PDF.
USD 39.95
Price includes VAT (USA)
Tax calculation will be finalised during checkout.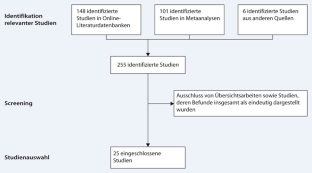 Literatur
1.

Berman A (1988) Fictional depiction of suicide in TV films and imitation effects. Am J Psychiatry 145:982–986

2.

Blumenthal S, Bergner L (1973) Suicide and newspaper: a replicated study. Am J Psychiatry 130:468–471

3.

Bonfadelli H, Meier W (1984) Meta-Forschung in der Publizistikwissenschaft: Zur Problematik der Synthese von empirischer Forschung. Rundfunk Fernsehen 32:537–550

4.

Boyce N (2011) Suicide clusters: the undiscovered country. Lancet 378:61634–61636

5.

Dahinden U (2006) Framing. Eine integrative Theorie der Massenkommunikation. UVK, Konstanz

6.

Dickersin K (2005) Publication bias: recognizing the problem, understanding its origins and scope, and preventing harm. In: Rothstein H, Sutton A, Borenstein M (Hrsg) Publication bias in meta-analysis. Prevention, assessment and adjustments. Wiley, Chichester, S 11–34

7.

Fu K-W, Chan Y-Y, Yip P (2009) Testing a theoretical model based on social cognitive theory for media influences on suicidal ideation: results from a panel study. Media Psychol 12:26–49

8.

Gould M (2001) Suicide and the media. Ann N Y Acad Sci 932:200–224

9.

Hawton K, Heeringen K van (2009) Suicide. Lancet 373:1372–1381

10.

Higgins L, Range L (1996) Does information that a suicide victim was psychiatrically disturbed reduce the likelihood of contagion? J App Soc Psychol 26:781–785

11.

Hittner J (2005) How robust is the Werther effect? A re-examination of the suggestion-imitation model of suicide. Mortality 10:193–200

12.

Hjelmeland H, Knizek B (2010) Why we need qualitative research in suicidology. Suicide Life Threat Behav 40:74–80

13.

Horton H, Stack S (1984) The effect of television on national suicide rates. J Soc Psychol 123:141–142

14.

Jobes D, Berman A, O'Carroll P et al (1996) The Kurt Cobain suicide crisis: perspectives from research, public health, and the news media. Suicide Life Threat Behav 26:260–271

15.

Jonas K (1992) Modelling and suicide: a test of the Werther effect. Br J Soc Psychol 31:295–306

16.

Kessler R, Stipp H (1984) The impact of fictional television suicide stories on U.S. fatalities: a replication. Am J Sociol 90:151–167

17.

Kessler R, Downey G, Milavsky J, Stipp H (1988) Clustering of teenage suicides after television news stories about suicides: a reconsideration. Am J Psychiatry 145:1379–1383

18.

Kessler R, Downey G, Stipp H, Milavsky J (1989) Network television news stories about suicide and short-term changes in total U.S. suicides. J Nerv Ment Dis 177:551–555

19.

Koepping A, Ganzeboom H, Swanborn P (1989) Verhoging van suicide door navolging van kranteberichten. Ned Tijdschr Psychol 44:62–72

20.

Littmann S (1985) Suicide epidemics and newspaper reporting. Suicide Life Threat Behav 15:43–50

21.

Martin G, Koo L (1997) Celebrity suicide: did the death of Kurt Cobain influence young suicides in Australia? Arch Suicide Res 3:187–198

22.

McDonald D, Range L (1990) Do written reports of suicide induce high-school students to believe that suicidal contagion will occur? J App Soc Psychol 20:1093–1102

23.

Motto J (1967) Suicide and suggestibility. The role of the press. Am J Psychiatry 124:252–256

24.

Niederkrotenthaler T, Fu K-W, Yip P et al (2012) Changes in suicide rates following media reports on celebrity suicide: a meta-analysis. J Epidemiol Community Health 66:1037–1042

25.

Niederkrotenthaler T, Voracek M, Herberth A et al (2010) Role of media reports in completed and prevented suicide: Werther v. Papageno effects. Br J Psychiatry 197:234–243

26.

Phillips D (1974) The influence of suggestion on suicide: substantive and theoretical implications of the Werther effect. Am Sociol Rev 393:340–354

27.

Phillips D (1981) The complementary virtues of qualitative and quantitative research: reply to altheide. Social Forces 60:597–599

28.

Phillips D, Paight D (1987) The impact of televised movies about suicide: a replicative study. N Engl J Med 317:809–811

29.

Platt S (1987) The aftermath of angie's overdose: is soap (opera) damaging to your health? Br Med J 294:954–957

30.

Queinec R, Beitz C, Contrand B et al (2011) Research letter – copycat effect after celebrity suicides: results from the French national death register. Psychol Med 41:668–671

31.

Reinemann C, Scherr S (2011) Der Werther-Defekt: Plädoyer für einen neuen Blick auf den Zusammenhang von suizidalem Verhalten und Medien. Publizistik 56:89–94

32.

Ruddigkeit A (2010) Der umgekehrte Werther-Effekt: Eine quasi-experimentelle Untersuchung von Suizidberichterstattung und deutscher Suizidrate. Publizistik 55:253–273

33.

Schäfer M, Quiring O (2013) Gibt es Hinweise auf einen "Enke-Effekt"?: Die Presseberichterstattung über den Suizid von Robert Enke und die Entwicklung der Suizidzahlen in Deutschland. Publizistik 58:141–160

34.

Schäfer M, Quiring O (2013) Vorbild auch im Tod?: Neue Hinweise auf einen Werther-Effekt nach Prominentensuiziden. Suizidprophylaxe 40:66–74

35.

Scherr S, Reinemann C (2011) Belief in a Werther effect: third-person effects in the perceptions of suicide risk for others and the moderating role of depression. Suicide Life Threat Behav 41:624–634

36.

Schmidtke A, Häfner H (1986) Die Vermittlung von Selbstmordmotivation und Selbstmordhandlung durch fiktive Modelle: Die Folgen der Fernsehserie "Tod eines Schülers". Nervenarzt 57:502–510

37.

Simkin S, Hawton K, Whitehead L et al (1995) Media influence on parasuicide: a study of the effects of a television drama portrayal of paracetamol self-poisoning. Br J Psychiatry 167:754–759

38.

Sisask M, Värnik A (2012) Media roles in suicide prevention: a systematic review. Int J Environ Res Public Health 9:123–138

39.

Steede K, Range L (1989) Does television induce suicidal contagion with adolescents? J Comm Psychol 17:166–172

40.

Stack S (1983) The effect of the Jonestown suicides on American suicide rates. J Soc Psychol 119:145–146

41.

Stack S (1990) The impact of fictional television films on teenage suicide, 1984–1985. Soc Sci Quart 71:391–399

42.

Stack S (1992) The effect of the media on suicide: the great depression. Suicide Life Threat Behav 22:255–267

43.

Tsai J-F (2010) The media and suicide: evidence-based on population data over 9 years in Taiwan. Suicide Life Threat Behav 40:81–86

44.

Wasserman I (1984) Imitation and suicide: a reexamination of the Werther effect. Am Sociol Rev 49:427–436
Einhaltung ethischer Richtlinien
Interessenkonflikt. S. Scherr und A. Steinleitner geben an, dass kein Interessenkonflikt besteht.
Dieser Beitrag beinhaltet keine Studien an Menschen oder Tieren.
About this article
Cite this article
Scherr, S., Steinleitner, A. Zwischen dem Werther- und Papageno-Effekt. Nervenarzt 86, 557–565 (2015). https://doi.org/10.1007/s00115-015-4260-6
Schlagwörter
Medien

Suizide

Literaturüberblick

Werther-Effekt

Papageno-Effekt
Keywords
Mass media

Suicide

Systematic review

Werther effect

Papageno effect