Zusammenfassung
Relativ hohe Rezidivraten bei Sexualstraftätern, steigender Bedarf an forensischen Prognosegutachten und generelle Zweifel an der Validität gutachterlicher Prognosen sowie ein fortbestehender Mangel an qualifizierten Gutachtern verlocken zur Anwendung vermeintlich einfach anwendbarer Prognoseinstrumente wie PCL-SV, HCR-20+3 oder SVR-20. Sie liefern einen numerischen Wert zur Quantifizierung des Rückfallrisikos und finden vermehrt Eingang in forensische Gutachten. Dabei birgt die Anwendung dieser Instrumente bei Kollektiven, für die bisher keine Überprüfung der Praktikabilität oder Validität vorliegt, erhebliche Fehlerquellen. Die hier vorgestellte Studie ist Teil einer größeren Kohortenstudie zur forensisch-psychiatrischen Risikoprognose und dient unter anderem der Untersuchung der Differenzialindikation der "Psychopathy Checklist Screening Version"(PCL-SV), des HCR-20+3 sowie des "Sexual Violence Risk 20" (SVR-20). Es wurden bei 64 strafrechtlichen Gutachten über Sexualstraftäter retrospektiv PCL-SV, HCR-20+3 und SVR-20 erhoben, nachdem primär die Risikoeinschätzung mit dem Basler "Kriterienkatalog zur Beurteilung des Rückfallrisikos besonders gefährlicher Straftäter" erfolgt war. PCL-SV, HCR-20+3 und SVR-20 wurden danach mit den auf dem Basler Kriterienkatalog basierenden gutachterlichen Beurteilungen verglichen, welche ihrerseits an Hand von Auszügen aus dem Strafregister validiert wurden. Die Ergebnisse der Studie lassen die Anwendung dieser Prognoseinstrumente (PCL-SV, HCR-20+3 und SVR-20) im deutschsprachigen Raum bei Sexualstraftätern angesichts des gegenwärtigen Wissensstands primär als wissenschaftliches Instrument sinnvoll erscheinen. Darüber hinaus spricht nichts gegen eine Anwendung als Checkliste im eigentlichen Sinne, ohne dabei eine Zuordnung zu einer Risikokategorie vorzunehmen. Eine Verwendung zur eigentlichen Quantifizierung der Risikoeinschätzung sollte aufgrund unserer Resultate auf die Gruppe der dissozialen und aggressiven Sexualstraftäterbeschränkt bleiben.
Summary
Regarding the relatively high relapse rates of sex offenders, an increasing need for forensic prognosis reports, doubts about their validity, and a continued lack of qualified forensic experts makes the supposedly simple application of instruments such as the Psychopathy Check List Screening Version (PCL-SV), HCR-20+3, or the Sexual Violence Risk 20 (SVR-20) very tempting. Those tools supply numeric values for quantifying assumed risk and have begun appearing more frequently in forensic reports. Their use for specific collectives without prior examination of accuracy, admissibility, and accountability may lead to serious mistakes and risks. This study by the Forensic Department of the Psychiatric University Hospital in Basel, Switzerland, is part of a larger cohort study on forensic risk assessment. It investigates among others the differential indication for PCL-SV, HCR-20+3, and SVR-20. In the present study, 64 sex offenders were retrospectively rated with these three instruments based on their respective reports for prior risk assessment, including criminal reports. Those ratings were then compared with prior results from the Structured Risk Assessment of Basel, as performed by the experts. Results of this study confirm the utility of PCL-SV, HCR-20+3 and SVR-20 in a German-speaking sample of sex offenders primarily as a scientific instrument. Beyond that, these instruments may also be used literally as a checklist. Their use for risk quantification should be limited primarily to the subgroup of antisocial and physically aggressive sex offenders.
This is a preview of subscription content, log in to check access.
Access options
Buy single article
Instant access to the full article PDF.
US$ 39.95
Price includes VAT for USA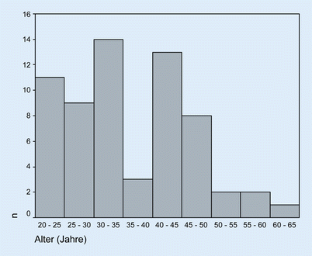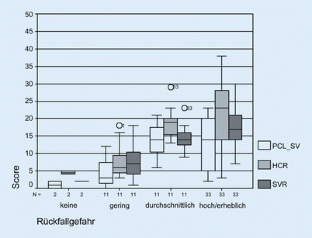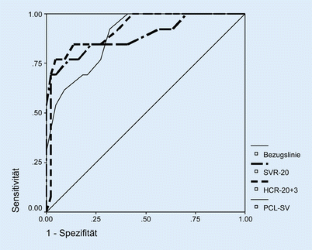 Literatur
1.

Beier KM (2001) Paraphilien und Sexualdelinquenz. In: Beier KM, Bosinski HAG, Hartmann U et al. (Hrsg) Sexualmedizin. Urban & Fischer, München, S 337–340

2.

Boer DP, Hart SD, Kropp PR et al. (1997) Manual for the Sexual Violence Risk-20. Professional guidelines for assessing risk of sexual violence. Vancouver, B.C. Institute Against Familiy Violence, Toronto

3.

Borchard B, Gnoth A, Schulz W (2003) Persönlichkeitsstörungen und "Psychopathy" bei Sexualstraftätern im Massregelvollzug—SKID-II und PCL-R-Befunde von Impulskontrollgestörten und Paraphilen. Psychiatr Prax 30:133–138

4.

De Vogel V, de Ruiter C, van Beek D et al. (2004) Predictive validity of the SVR-20 and Static-99 in a Dutch sample of treated sex offenders. Law Hum Behav 28:235–251

5.

Dittmann V (2000) Was kann die Kriminalprognose heute leisten? In: Bauhofer S, Bolle PH, Dittmann V (Hrsg) Gemeingefährliche Straftäter. Rüegg Chur, Zürich, S 67–95

6.

Douglas KS, Ogloff JRP, Hart SD (2003) Evaluation of a model of violence risk assessment among forensic psychiatric patients. Psychiatr Serv 54:1372–1379

7.

Douglas KS, Strand S, Belfrage H et al. (2005) Reliability and validity evaluation of the psychopathy checklist: screening version (PCL:SV) in Swedish correctional and forensic psychiatric samples. Assessment 12:145–161

8.

Firestone P, Bradford JM, Greenberg DM et al. (2000) The relationship of deviant sexual arousal and psychopathy in incest offenders, extrafamilial child molesters and rapists. J Am Acad Psychiatry Law 28:303–308

9.

Hanson R, Karl HA (2002) Dynamic predictors of sexual recidivism. Department of the Solicitor General of Canada, Ottawa

10.

Hare RD, Clark D, Grann M et al. (2000) Psychopathy and the predictive validity of the PCL-R. An international perspective. Behav Sci Law 18:623–645

11.

Hart SD, Cox DN, Hare RD (1995) The Hare Psychopathy Checklist: Screening Version (PCL-SV). Multi Health Systems Inc., Toronto

12.

Hart SD, Cox DN, Hare RD (1999) HARE PCL-SV; German Manual Supplement. Multi Health Systems, Inc., Toronto

13.

Hartmann J, Hollweg M, Nedopil N (2001) Quantitative Erfassung dissozialer und psychopathischer Persönlichkeiten bei der strafrechtlichen Begutachtung; Retrospektive Untersuchung zur Anwendbarkeit der deutschen Version der Hare-Psychopathie-Checkliste. Nervenarzt 72:365–370

14.

Kröber HL, Lau S (2000) Bad or mad? Personality disorders and legal responsibility—the German situation. Behav Sci Law 18:679–690

15.

Kropp PR, Hart SD, Webster CD et al. (2003) Spousal Assault Risk Assessment Guide SARA. Multi Health Systems Inc. and B.C. Institute Against Family Violence, Toronto

16.

Monahan J, Steadman HJ, Appelbaum PS et al. (2000) Developing a clinically useful actuarial tool for assessing violence risk. Br J Psychiatry 176:312–319

17.

Nedopil N (2000) Forensische Psychiatrie; Klinik, Begutachtung und Behandlung zwischen Psychiatrie und Recht. Thieme, Stuttgart, S 198–210

18.

Nicholls TL, Ogloff JR, Douglas KS (2004) Assessing risk for violence among male and female civil psychiatric patients: the HCR-20, PCL:SV, and VSC. Behav Sci Law 22:127–158

19.

Schneider HJ (2002) Rückfallprognose bei Sexualstraftätern: Ein Überblick über die moderne Sexualstraftäter-Prognoseforschung. Monatsschr Kriminol 85:251–270

20.

Schopp RF, Slain AJ (2000) Psychopathy, criminal responsibility and civil commitment as a sexual predator. Behav Sci Law 18:247–274

21.

Sjöstedt G, Grann M (2002) Risk assessment: what is being predicted by actuarial prediction instruments? Int J Forensic Mental Health 1:179–183

22.

Stadtland C, Nedopil N (2005) Psychiatrische Erkrankungen und die Prognose krimineller Rückfälligkeit. Nervenarzt 76:1402–1411

23.

Ullrich S, Paelecke M, Kahle I et al. (2003) Kategoriale und Dimensionale Erfassung von "psychopathy" bei deutschen Straftätern. Prävalenz, Geschlechts- und Alterseffekte. Nervenarzt 74:1002–1008

24.

Venzlaff U, Foerster K (2000) Psychiatrische Begutachtung. Urban & Fischer, München

25.

Webster CD, Eaves D, Douglas KS et al. (1995) The HCR-20 scheme: the assessment of dangerousness and risk. Simon Fraser University and British Columbia Forensic Psychiatric Services Commission, Vancouver

26.

Webster CD, Müller-Isberner R, Fransson G (2003) Violence risk assessment: using structured clinical guides professionally. Int J Forensic Mental Health 1:185–193
Interessenkonflikt
Es besteht kein Interessenkonflikt. Der korrespondierende Autor versichert, dass keine Verbindungen mit einer Firma, deren Produkt in dem Artikel genannt ist, oder einer Firma, die ein Konkurrenzprodukt vertreibt, bestehen. Die Präsentation des Themas ist unabhängig und die Darstellung der Inhalte produktneutral.
About this article
Cite this article
Dietiker, J., Dittmann, V. & Graf, M. Gutachterliche Risikoeinschätzung bei Sexualstraftätern. Nervenarzt 78, 53–61 (2007). https://doi.org/10.1007/s00115-006-2110-2
Schlüsselwörter
PCL-SV

HCR-20+3

SVR-20

Sexualstraftäter

Forensische Begutachtung
Keywords
PCL-SV

HCR-20+3

SVR-20

Sex offenders

Risk assessment