Food offering in jackdaws (Corvus monedula)
Abstract
Food sharing among unrelated same-sex individuals has received considerable interest from primatologists and evolutionary biologists because of its apparent altruistic nature and implications for the evolution of complex social cognition. In contrast to primates, food sharing in birds has received relatively little attention. Here we describe three types of food sharing in jackdaws, with the initiative for the transfer either with the receiver or the giver. The latter situation is of particular interest because the food transfer takes place through active giving. Compared to primates, jackdaws show high rates of food sharing. Finally we discuss the implications of food sharing in jackdaws, and in birds in general.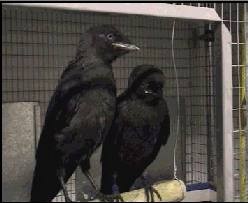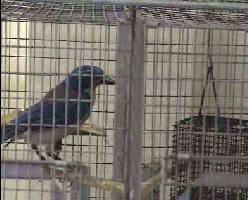 Keywords
Capuchin Monkey 
Food Transfer 
Corvid 
Food Sharing 
Corax 
These keywords were added by machine and not by the authors. This process is experimental and the keywords may be updated as the learning algorithm improves.
Notes
Acknowledgements
We thank Amanda Seed for help during the feeding sessions.
This study conformed to all United Kingdom and University of Cambridge Animal Rules and Guidelines for the use of animals.
Supplementary material
Supplementary material, approximately 1.43 MB.
Supplementary material, approximately 2.13 MB.