Access options
Buy single article
Instant access to the full article PDF.
USD 39.95
Price excludes VAT (USA)
Tax calculation will be finalised during checkout.

Abbreviations
AG EbM:

Arbeitsgemeinschaft Evidenzbasierte Medizin

AMSTAR:

Assessing the Methodological Quality of Systematic Reviews

DGOU:

Deutsche Gesellschaft für Orthopädie und Unfallchirurgie

DGU:

Deutsche Gesellschaft für Unfallchirurgie

DKOU:

Deutscher Kongress für Orthopädie und Unfallchirurgie

EbM:

Evidenzbasierte Medizin

O und U:

Orthopädie und Unfallchirurgie

UKD:

Universitätsklinikum Düsseldorf
Literatur
Sackett DL, Rosenberg WM, Gray JA, Haynes RB, Richardson WS (1996) Evidence based medicine: what it is and what it isn't. BMJ 312(7023):71–72

Stengel D, Wünscher J, Dubs L, Ekkernkamp A, Renkawitz T (2023) Evidenzbasierte Medizin versus Erfahrungsmedizin in Orthopädie und Unfallchirurgie: Es gibt nichts Praktischeres als eine gute Theorie [Evidence-based versus expertise-based medicine in orthopedic and trauma surgery : There is nothing more practical than a good theory. Orthopädie 52(6):435–446

http://www.pubmed.ncbi.nlm.nih.gov/about/. Zugegriffen: 20. Juli 2023

Shea BJ, Reeves BC, Wells G, Thuku M, Hamel C, Moran J, Moher D, Tugwell P, Welch V, Kristjansson E, Henry DA (2017) AMSTAR 2: a critical appraisal tool for systematic reviews that include randomised or non-randomised studies of healthcare interventions, or both. BMJ 358:j4008

OCEBM Levels of Evidence Working Group "The Oxford 2011 Levels of Evidence". Oxford Centre for Evidence-Based Medicine. http://www.cebm.net/index.aspx?o=5653 (* OCEBM Table of Evidence Working Group = Jeremy Howick, Iain Chalmers (James Lind Library), Paul Glasziou, Trish Greenhalgh, Carl Heneghan, Alessandro Liberati, Ivan Moschetti, Bob Phillips, Hazel Thornton, Olive Goddard and Mary Hodgkinson)
Ethics declarations
Interessenkonflikt
D. Schulz ist Koordinatorin und A. Neubert sowie J. Windolf sind Leiter des Projekts TraumaEvidence der Deutschen Gesellschaft für Unfallchirurgie. D. Schulz, A. Neubert und J. Windolf geben an, dass kein Interessenkonflikt besteht.
Additional information
Redaktion
Peter Biberthaler, München
Florian Gebhard, Ulm
Hinweis des Verlags
Der Verlag bleibt in Hinblick auf geografische Zuordnungen und Gebietsbezeichnungen in veröffentlichten Karten und Institutsadressen neutral.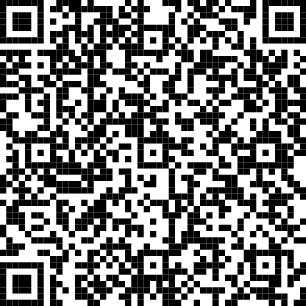 QR-Code scannen & Beitrag online lesen
About this article
Cite this article
Schulz, D., Neubert, A. & Windolf, J. Evidenz aus O und U mit TraumaEvidence. Unfallchirurgie (2023). https://doi.org/10.1007/s00113-023-01387-w
Accepted:

Published:

DOI: https://doi.org/10.1007/s00113-023-01387-w