Zusammenfassung
Mediale Klavikulafrakturen sind seltene Verletzungen, und ihre Behandlung ist eine Domäne der konservativen Therapie. Dislozierte Frakturen hingegen weisen eine hohe Pseudarthroserate auf und können von einer operativen Behandlung profitieren. Für die Wahl des optimalen Therapieverfahrens sind die Beurteilungen der Stabilität und der Frakturmorphologie von entscheidender Bedeutung. Der Fall beschreibt die Diagnostik und operative Versorgung einer dislozierten, extraartikulären Schlüsselbeinfraktur mit einem kleinen medialen Fragment unter Verwendung einer anatomisch vorgebogenen Radiusplatte.
Abstract
Medial end clavicle fractures are rare injuries and typically treated conservatively. In contrast, displaced fractures have a higher incidence of delayed healing or non-union and might benefit from operative treatment. Thus, assessments of the stability and fracture morphology are essential for selection of the optimal treatment procedure. This article describes the diagnostics and surgical treatment of a displaced extra-articular fracture of the clavicle with a small medial fragment using an anatomically preformed radius plate.
Access options
Buy single article
Instant access to the full article PDF.
US$ 39.95
Tax calculation will be finalised during checkout.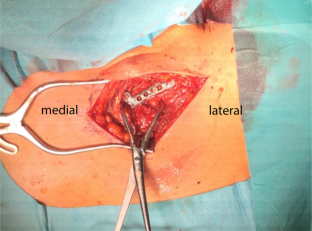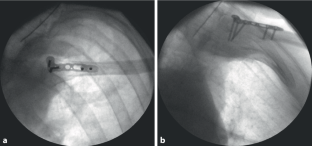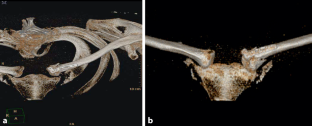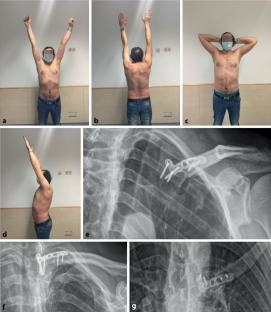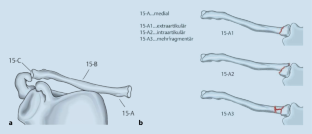 Literatur
Verwendete Literatur
1.

Oe K, Gaul L, Hierholzer C, Woltmann A, Miwa M, Kurosaka M et al (2012) Operative management of periarticular medial clavicle fractures-report of ten cases. J Trauma 72:E1–E7

2.

Gille J, Schulz AP, Wallstabe S, Unger A, Voigt C, Faschingbauer M (2010) Hook plate for medial fracture. Indian J Orthop 44:221–223

3.

Brunner A, Wedi E, Hoffmann A, Babst R (2008) Bilateral fracture of the medial clavicles treated by open reduction and internal fixation using angle stable locking T‑plates. Inj Extra 39:276–278

4.

Fransen P, Bourgeois S, Rommens J (2007) Kirschner wire migration causing spinal cord injury one year after internal fixation of a clavicle fracture. Acta Orthop Belg 73:390–392

5.

Throckmorton T, Kuhn JE (2007) Fractures of the medial end of the clavicle. J Shoulder Elbow Surg 16(1):49–54. https://doi.org/10.1016/j.jse.2006.05.010

6.

Postacchini F, Gumina S, De Santis P, Albo F (2002) Epidemiology of clavicle fractures. J Shoulder Elbow Surg 11:452–456

7.

van der Meijden OA, Gaskill TR, Millett PJ (2012) Treatment of clavi-cle fractures: current concepts review. J Shoulder Elbow Surg 21(3):423–429

8.

Sidhu VS, Hermans D, Duckworth DG (2015) The operative outcomes of displaced medial-end clavicle fractures. J Shoulder Elbow Surg 24(11):1728–1734

9.

Wang Y, Jiang J, Dou B, Zhang P (2015) Inverted distal clavicle anatomic locking plate for displaced medial clavicle fracture. Arch Orthop Trauma Surg 135(9):1241–1245

11.

Tokiyoshi A (2014) New technique to fix a medial clavicle fracture. Tech Shoulder Elb Surg 15:60–62

12.

Baierlein SA (2011) Frakturklassifikationen. Thieme, Stuttgart, New York, S 16–17 (Kapitel 2)
Weiterführende Literatur
10.

Kim KC, Shin HD, Cha SM (2011) Surgical treatment of displaced medial clavicle fractures using a small T‑shaped plate and tension band sutures. Arch Orthop Trauma Surg 131(12):1673–1676
Ethics declarations
Interessenkonflikt
T. Zafeiris, J. Brück, F. Urselmann und J. Rödig geben an, dass kein Interessenkonflikt besteht.
Für diesen Beitrag wurden von den Autoren keine Studien an Menschen oder Tieren durchgeführt. Für die aufgeführten Studien gelten die jeweils dort angegebenen ethischen Richtlinien. Für Bildmaterial oder anderweitige Angaben innerhalb des Manuskripts, über die Patienten zu identifizieren sind, liegt von ihnen und/oder ihren gesetzlichen Vertretern eine schriftliche Einwilligung vor. Der Patient trug bei der gesamten Untersuchung einen Mundschutz und hielt bei der Befragung einen Abstand von mehr als 2 m. Die Expositionsdauer der Untersuchung wurde so kurz wie möglich bemessen und beschränkte sich ausdrücklich auf die wichtigen Untersuchungsmerkmale der oberen Extremitäten.
Additional information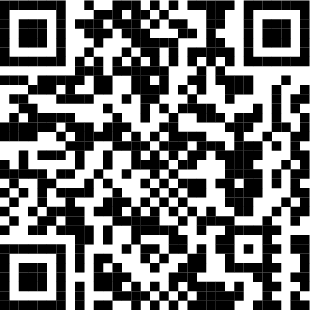 QR-Code scannen & Beitrag online lesen
Redaktion
Wolf Mutschler, München
Hans Polzer, München
Ben Ockert, München
About this article
Cite this article
Zafeiris, T., Brück, J., Urselmann, F. et al. Mediale Klavikulafraktur: alternative Osteosynthese und kurze Literaturübersicht. Unfallchirurg (2021). https://doi.org/10.1007/s00113-021-01074-8
Schlüsselwörter
Schlüsselbein

Sternoklavikulargelenk

Pseudarthrose

Computertomographie

Plattenosteosynthese
Keywords
Clavicle

Sternoclavicular joint

Non-union

Computed tomography

Plate osteosynthesis