Zusammenfassung
Hintergrund
Polytraumatisierte Brandverletzte stellen ein seltenes Patientenkollektiv dar und erfordern aufgrund der besonderen Kombinationsverletzung ein eigenes Behandlungskonzept.
Fragestellung
Vor dem Hintergrund dieses speziellen Verletzungsmusters stellt sich die Frage nach einem interdisziplinären Behandlungsalgorithmus, insbesondere wenn tiefgradige Verbrennungen über der Frakturzone lokalisiert sind.
Material und Methode
Grundlagen des vorliegenden Beitrags sind eine PubMed-basierte Literaturrecherche und eigene Erfahrungen eines universitären Traumazentrums für Schwerbrandverletzte mit Darstellung der besonderen therapeutischen Anforderungen und Zielsetzungen anhand eines Fallbeispiels.
Ergebnisse
Die Auswertung der Literaturrecherche und eigener Behandlungsergebnisse kommt zu dem Ergebnis, dass Amputationen und Infektionen bei rechtzeitiger und interdisziplinärer Einbindung des plastischen Chirurgen durch frühe kombinierte Frakturstabilisierung, Nekrosektomie und sofortige Hauttransplantation in Häufigkeit und Ausmaß reduziert werden können. Plastisch-rekonstruktive Eingriffe ermöglichen zudem eine funktionelle und ästhetische Wiederherstellung mit optimierter Prothesenversorgung.
Schlussfolgerung
Polytraumatisierte Schwerbrandverletzte erfordern einen interdisziplinären Behandlungsansatz, wobei Längenerhalt, Funktionalität und Ästhetik der betroffenen Extremitäten unter Vermeidung von Knochen- und Weichteilinfektionen oberstes Behandlungsprimat sind.
Abstract
Background
Polytraumatized burn patients represent a rare patient collective and necessitate an individualized treatment concept due to the particular combination of injuries.
Objective
Against the background of this special injury pattern, especially with deep burns overlying the fracture zone, the question of a specific and interdisciplinary treatment algorithm arises.
Material and methods
This article is based on a PubMed database search and experiences of a trauma center for severely injured burn patients at a university hospital, with presentation of the special therapeutic requirements and goals exemplified by a case report.
Results
The evaluation of the literature search and own treatment results comes to the conclusion that the rate and extent of amputations and infections can be reduced by an early and interdisciplinary involvement of the plastic surgeon by early combined fracture stabilization, excision of necrotic tissue and immediate skin grafting. Furthermore, plastic reconstructive procedures enable a functional and esthetic reconstruction with optimized prosthesis fitting.
Conclusion
Polytraumatized severely burned patients necessitate an interdisciplinary treatment approach, whereby preservation of length, functionality and esthetic appearance of the affected extremities and concurrent avoidance of bone and soft tissue infections have utmost priority.
Access options
Buy single article
Instant access to the full article PDF.
US$ 39.95
Tax calculation will be finalised during checkout.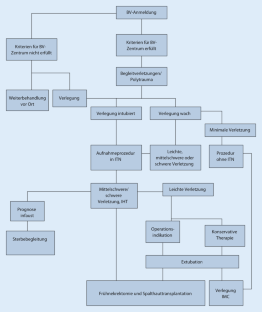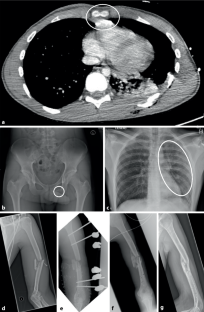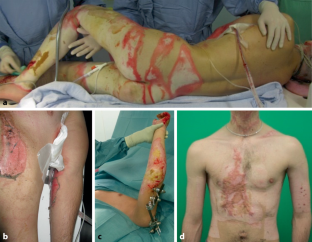 Literatur
1.

Frye KE, Luterman A (1999) Burns and fractures. Orthop Nurs 18(1):30–35

2.

Dossett AB, Hunt JL, Purdue GF, Schegel JD (1991) Early orthopaedic intervention in burn patients with major trauma. J Trauma 31:888–893

3.

Saffe JR, Schnelby A, Hofmann A, Warden GD (1983) The management of fractures in thermally injured patients. J Trauma 23:902–903

4.

Schultz JH, Schmidt HG, Queitsch C, Jurgens C, Bisgwa F (1995) Treatment of severe concomitant injuries in severly burned patients. Unfallchirurg 98:224–228

5.

Purdue GF, Hunt JL (1989) Multiple trauma and the burn patient. Am J Surg 158(6):536–539

6.

Brandt CP, Yowler CJ, Fratianne RB (2002) Burns with multiple trauma. Am Surg 68(3):240–243

7.

Rosenkranz KM, Sheridan R (2002) Management of the burned trauma patient balancing conflicting priorities. Burns 28:665–669

8.

Wong L, Granda CM, Munster AM (1989) Burns and associated nonthermal trauma: an analysis of management, outcome and relation to injury severity score. J Burn Care Rehabil 10:512–516

9.

AWMF (2018) Behandlung thermischer Verletzungen des Erwachsenen. https://www.awmf.org/uploads/tx_szleitlinien/044-001l_S2k_Thermische__Verletzungen_Erwachsene_2018-12-verlaengert. Zugegriffen: 11.04.2021

10.

Deutsche Gesellschaft für Verbrennungsmedizin e. V. (2021) Empfehlungen zur Rehabilitation Brandverletzter. https://www.verbrennungsmedizin.de/leitlinien-rehabilitation-brandverletzter. Zugegriffen: 11.04.2021

11.

Kim PS, Malin ME, Kirkham JC, Helliwell LA, Ibrahim AM, Tobias AM, Upton J, Lee BT, Lin SJ (2013) The Boston marathon bombings: the early plastic surgery experience of one Boston hospital. Plast Reconstr Surg 132(5):1351–1363

12.

Santaniello JM, Luchette FA, Esposito TJ, Gunawan H, Reed RL, Davis K (2004) Ten year experience of burn, trauma, and combined burn/trauma injuries comparing outcomes. J Trauma 57(4):696–700

13.

Varghese T, Kim AW, Kowal-Vern A, Latenser BA (2003) Frequency of burn-trauma patients in an urban setting. Arch Surg 138:1292–1296

14.

Curtis NJ, Clarke JA (1989) Skeletal injury and thermal trauma: a review of management. Injury 20:333–336

15.

Dowling JA, Omer GE, Moncrief JA (1968) Treatment of fractures in burn patients. J Trauma 8:465–474

16.

Pruitt BA Jr. (1970) Management of burns in the multiple injury patient. Surg Clin North Am 50(6):1283–1300

17.

Vogt PM (2011) Praxis der Plastischen Chirurgie, 1. Aufl. Springer, Berlin, Heidelberg, New York

18.

Güsgen C, Willms A, Schwab R (2017) Damage control surgery. Trauma Berufskrankh 19:S80–S87

19.

Bui D, Sivakumar BS, Ellis A (2020) Collocated burn and fracture injuries in major trauma: a 10 year experience. Ann R Coll Surg Engl 102:256–262

20.

Hawkins A, MacLennan P, McGwin G, Cross J, Rue L (2005) The impact of combined trauma and burns on patient mortality. J Trauma 58(2):284–288

21.

Petrella G, Tosi D, Pantaleoni F, Adani R (2021) Vascularized bone grafts for post-traumatic defects in the upper extremity. Arch Plast Surg 48(1):84–90

22.

Aguilera-Saez J, Lopez-Masramon B, Collado JM, Monte-Soldado A, Rivas-Nicolls D, Serracanta J, Barret JP (2020) Severely damaged lower limb salvage in a critically ill burned patient. Lessons learned. Int J Burns Trauma 10(5):191–200

23.

Krettek C, Lewis DA, Miclau T, Schandelmaier P, Lobenhoffer P, Tscherne H (1997) Rotationplasty for the treatment of severe bone loss and infection of the distal end of the femur. A case report. J Bone Joint Surg Am 79:771–774
Ethics declarations
Interessenkonflikt
A. Jokuszies, L. Martyniak, K. Dastagir, B. Weyand, P. M. Vogt und N. Krezdorn geben an, dass kein Interessenkonflikt besteht.
Für diesen Beitrag wurden von den Autoren keine Studien an Menschen oder Tieren durchgeführt. Für die aufgeführten Studien gelten die jeweils dort angegebenen ethischen Richtlinien. Für Bildmaterial oder anderweitige Angaben innerhalb des Manuskripts, über die Patienten zu identifizieren sind, liegt von ihnen und/oder ihren gesetzlichen Vertretern eine schriftliche Einwilligung vor.
Additional information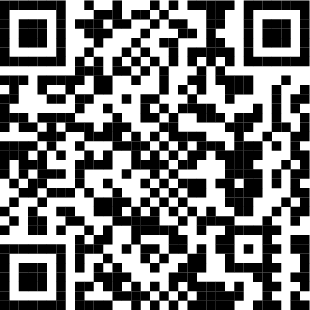 QR-Code scannen & Beitrag online lesen
Redaktion
P. M. Vogt, Hannover
About this article
Cite this article
Jokuszies, A., Martyniak, L., Dastagir, K. et al. Rekonstruktion beim polytraumatisierten Brandverletzten. Unfallchirurg (2021). https://doi.org/10.1007/s00113-021-01053-z
Schlüsselwörter
Inflammation

Infektion

Débridement

Lappenplastiken

Amputation
Keywords
Inflammation

Debridement

Infection

Flaps

Amputation