Access options
Buy single article
Instant access to the full article PDF.
US$ 39.95
Tax calculation will be finalised during checkout.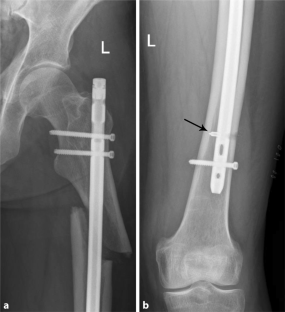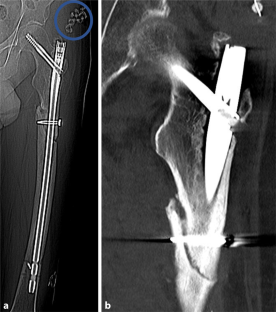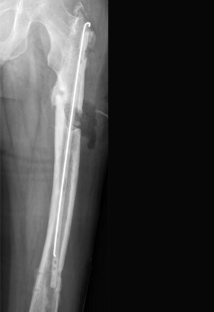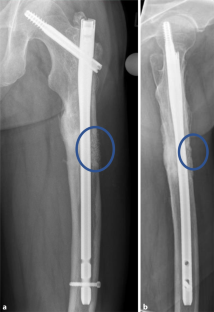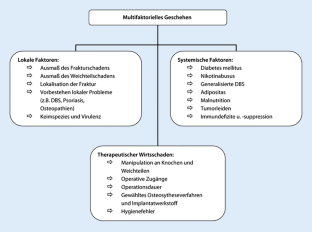 Literatur
1.

Abitzsch D, Rusu C, Lill H (2010) Frühinfekt nach Osteosynthese. Trauma Berufskrankh 12:463–469

2.

Arbeitsgemeinschaft der Wissenschaftlichen Medizinischen Fachgesellschaften (01.12.2017) S2k-Leitlinie "Akute und chronische exogene Osteomyelitis langer Röhrenknochen des Erwachsenen". https://www.awmf.org/uploads/tx_szleitlinien/012-033l_S2k_Osteomyelitis_2018-01_1.pdf. Zugegriffen: 3. Jan. 2021

3.

Depypere M, Morgenstern M, Kuehl R, Senneville E, Moriarty TF, Obremskey WT, Zimmerli W, Trampuz A, Lagrou K, Metsemakers WJ (2020) Pathogenesis and management of fracture-related infection. Clin Microbiol Infect 26(5):572–578

4.

Feihl S, Renz N, Schütz M, Müller M (2017) Antiinfektiöse Strategien in der Unfallchirurgie. Unfallchirurg 120:486–493

5.

Gerlach UJ, Grimme C, Schoop R (2009) Akute posttraumatische Osteitis. Trauma Berufskrankh 11:203–206

6.

Govaert GAM, Kuehl R, Atkins BL, Trampuz A, Morgenstern M, Obremskey WT, Verhofstad MHJ, McNally MA, Metsemakers WJ (2020) Fracture-related infection (FRI) consensus group. Diagnosing fracture-related infection: current concepts and recommendations. J Orthop Trauma 34(1):8–17

7.

Müller M, Lehmann P, Willy C (2017) Antibiotic stewardship. Unfallchirurg 120:540–548

8.

Renz N, Feihl S, Dlaska CE, Schütz MA, Trampuz A (2017) Osteosyntheseassoziierte Infektionen. Unfallchirurg 120:454–460

9.

Steinmetz S, Wernly D, Moerenhout K, Trampuz A, Borens O (2019) Infection after fracture fixation. EFORT Open Rev 4:468–475

10.

Vossen MG, Gattringer R, Thalhammer F, Militz M, Hischebeth G (2020) Calculated parenteral initial treatment of bacterial infections: bone and joint infections. GMS Infect Dis 8:Doc10

11.

Walter G, Kemmerer M, Kappler C, Hoffmann R (2012) Treatment algorithms for chronic osteomyelitis. Dtsch Arztebl Int 109(14):257–264
Ethics declarations
Interessenkonflikt
S. Hackl, M. Herbolzheimer und M. Militz geben an, dass kein Interessenkonflikt besteht.
Für diesen Beitrag wurden von den Autoren keine Studien an Menschen oder Tieren durchgeführt. Für die aufgeführten Studien gelten die jeweils dort angegebenen ethischen Richtlinien. Für Bildmaterial oder anderweitige Angaben innerhalb des Manuskripts, über die Patienten zu identifizieren sind, liegt von ihnen und/oder ihren gesetzlichen Vertretern eine schriftliche Einwilligung vor.
The supplement containing this article is not sponsored by industry.
Additional information
Redaktion
T. Helfen, München
W. Mutschler, München
About this article
Cite this article
Hackl, S., Herbolzheimer, M. & Militz, M. 50/m – Schmerzhafte Rötung und Schwellung nach operativer Frakturstabilisierung. Unfallchirurg (2021). https://doi.org/10.1007/s00113-021-00991-y
Schlüsselwörter
Osteomyelitis

Knocheninfektion

Débridement

Antibiotika

3‑Stufen-Strategie