This is a preview of subscription content, log in to check access.
Access options
Buy single article
Instant access to the full article PDF.
US$ 39.95
Tax calculation will be finalised during checkout.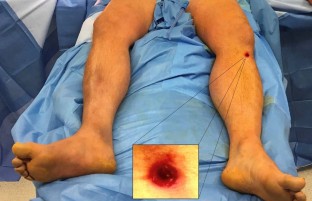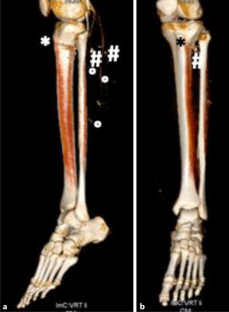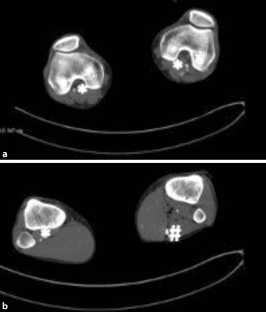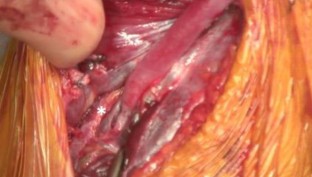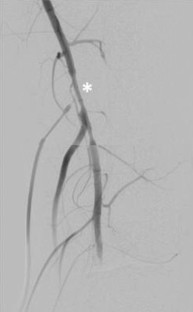 Literatur
1.

Kohn MA et al (2004) Trauma team activation criteria as predictors of patient disposition from the emergency department. Acad Emerg Med 11(1):1–9

2.

Frank M, Kneubuehl BP, Spranger N et al (2016) Schussbruch. Trauma Berufskrankh 18:22–28. https://doi.org/10.1007/s10039-016-0133-x

3.

Lübken F von et al (2017) Schussverletzungen – Diagnostik und Therapie in der Präklinik. Notfallmedizin up2date 12(4):435–446

4.

Leitlinie zu Erkrankungen der A. poplitea, L.d.D.G.f.G.

5.

Huckhagel T et al (2018) Nerve trauma of the lower extremity: evaluation of 60,422 leg injured patients from the TraumaRegister DGU(R) between 2002 and 2015. Scand J Trauma Resusc Emerg Med 26(1):40

6.

AWMF (2013) S3-Leitlinie: Versorgung peripherer Nervenverletzungen. 005/010

7.

Tsukamoto H et al (2014) Ultrasound and neurophysiological correlation in common fibular nerve conduction block at fibular head. Clin Neurophysiol 125(7):1491–1495

8.

Radtke C, Vogt PM (2014) Nerve injuries and posttraumatic therapy. Unfallchirurg 117(6):539–555 (quiz 556)

9.

Bieler D et al (2014) Gunshot and stab wounds in Germany—epidemiology and outcome: analysis from the TraumaRegister DGU(R). Unfallchirurg 117(11):995–1004

10.

Franke A et al (2014) Treatment of gunshot fractures of the lower extremity: Part 2: Procedures for secondary reconstruction and treatment results. Unfallchirurg 117(11):985–994

11.

Franke A et al (2014) Treatment of gunshot fractures of the lower extremity: Part 1: Incidence, importance, case numbers, pathophysiology, contamination, principles of emergency and first responder treatment. Unfallchirurg 117(11):975–976, 978–984

12.

Abuharba E, Abdelhady A, Mansour G (2017) Management of chronic osteomyelitis following gunshot injuries: a systematic review of literature. Egypt J Hosp Med 68(1):1107–1116

13.

Fox CJ et al (2010) Popliteal artery repair in massively transfused military trauma casualties: a pursuit to save life and limb. J Trauma 69(Suppl 1):S123–S134

14.

Huang Y et al (2007) Early complications and long-term outcome after open surgical treatment of popliteal artery aneurysms: is exclusion with saphenous vein bypass still the gold standard? J Vasc Surg 45(4):706–713 (discussion 713–5)

15.

Leake AE et al (2016) Contemporary outcomes of open and endovascular popliteal artery aneurysm repair. J Vasc Surg 63(1):70–76

16.

Sciarretta JD et al (2012) Popliteal vessel injuries: complex anatomy, difficult problems and surgical challenges. Eur J Trauma Emerg Surg 38(4):373–391

17.

Grinsell D, Keating CP (2014) Peripheral nerve reconstruction after injury: a review of clinical and experimental therapies. Biomed Res Int 2014:698256

18.

von Lubken F et al (2018) Update on gunshot wounds to extremities. Unfallchirurg 121(1):59–72

19.

Sciarretta JD et al (2015) Management of traumatic popliteal vascular injuries in a level I trauma center: a 6‑year experience. Int J Surg 18:136–141

20.

Simpson BM, Wilson RH, Grant RE (2003) Antibiotic therapy in gunshot wound injuries. Clin Orthop Relat Res 408:82–85

21.

Khan S, Elghazaly H, Mian A et al (2020) A meta-analysis on anticoagulation after vascular trauma. Eur J Trauma Emerg Surg. https://doi.org/10.1007/s00068-020-01321-4
Ethics declarations
Interessenkonflikt
T. Helfen gibt an, dass kein Interessenkonflikt besteht.
Für diesen Beitrag wurden vom Autor keine Studien an Menschen oder Tieren durchgeführt. Für die aufgeführten Studien gelten die jeweils dort angegebenen ethischen Richtlinien. Für Bildmaterial oder anderweitige Angaben innerhalb des Manuskripts, über die Patienten zu identifizieren sind, liegt von ihnen und/oder ihren gesetzlichen Vertretern eine schriftliche Einwilligung vor.
The supplement containing this article is not sponsored by industry.
Additional information
Redaktion
T. Helfen, München
W. Mutschler, München
About this article
Cite this article
Helfen, T. 23/m – Psychose mit Folgen. Unfallchirurg (2020). https://doi.org/10.1007/s00113-020-00918-z
Schlüsselwörter
Schussverletzung

Gefäßverletzung

Nervenschaden

Schussbruch

Tibia