Zusammenfassung
Eine balancierte Kalziumhomöostase ist sowohl für den Erhalt und die kontinuierliche Erneuerung des Skelettsystems wichtig als auch für eine erfolgreiche und ungestörte Frakturheilung essenziell. Angesichts der Tatsachen, dass Störungen des Kalziumstoffwechsels bei mehr als 50 % der Bevölkerung in Deutschland nachweisbar sind und hierin Frakturheilungsstörungen nach stattgehabter unfallchirurgischer Versorgung begründet sein können, fokussiert dieser Artikel auf Kalzium und Vitamin D in der täglichen unfallchirurgischen und orthopädischen Praxis. Für die Sicherstellung der enteralen Kalziumaufnahme sind 3 Grundvoraussetzungen notwendig: 1) eine ausreichende Kalziumaufnahme über die Nahrung, 2) ein 25-OH-Vitamin-D3-Serumspiegel von > 30 µg/l sowie 3) eine ausreichende Magensäureproduktion. Angesichts des in Deutschland bestehenden endemischen Vitamin-D-Mangels und der kontinuierlich steigenden Zahl der Menschen mit Protonenpumpeninhibitoreinnahme muss es heute zum klinischen Standard bei der Frakturbehandlung gehören, die unfallchirurgische und osteologische Behandlung eng zu verzahnen; dies beginnt damit, mögliche enterale Kalziumaufnahmestörungen bei Patienten nachzuweisen und dann ursächlich zu beseitigen, um eine ungestörte Frakturheilung sowohl bei konservativer als auch bei operativer Therapie und damit ein optimales Behandlungsergebnis zu gewährleisten.
Abstract
A balanced calcium homeostasis is of critical importance not only for bone remodeling, the physiological process of bone resorption and bone formation that constantly renews bone throughout life but also for normal fracture healing. Given that disturbances of calcium homeostasis are present in 50 % of the German population and that this might result in delayed fracture healing after correct surgical treatment, this paper focusses on calcium and vitamin D in the daily practice in orthopedics and trauma surgery. To ensure the required enteral calcium uptake the following three conditions are required: (1) sufficient calcium intake via the nutrition, (2) a 25-hydroxyvitamin D serum level > 30 µg/l and (3) the presence of sufficient gastric acidification. Given the endemic vitamin D deficiency in Germany as well as the constantly increasing number of people using proton pump inhibitors on a regular basis, it is necessary to closely connect trauma orthopedic surgery and osteological treatment. The first issue to be dealt with is to control and if needed normalize calcium homeostasis in order to allow a normal undisturbed fracture healing process after both conservative as well as operative treatment of fractures.
Access options
Buy single article
Instant access to the full article PDF.
USD 39.95
Price excludes VAT (USA)
Tax calculation will be finalised during checkout.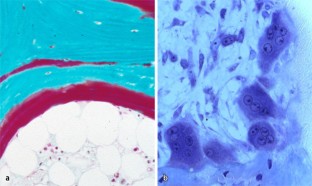 Literatur
Strohm D (2013) New reference values for Kalzium. Ann Nutr Metab 63:186–192

Li YC, Pirro AE, Amling M, Delling G, Baron R, Bronson R, Demay MB (1997) Targeted ablation of the vitamin D receptor: an animal model of vitamin D-dependent rickets type II with alopecia. Proc Natl Acad Sci USA 94(18):9831–9835

Amling M, Priemel M, Holzmann T, Chapin K, Rueger JM, Baron R, Demay MB (1999) Rescue of the skeletal phenotype of vitamin D receptor-ablated mice in the setting of normal mineral ion homeostasis: formal histomorphometric and biomechanical analyses. Endocrinology 140(11):4982–4987

Hossein-Nezhad A, Holick MF (2013) Vitamin D for health: a global perspective. Mayo Clin Proc 88(7):720–755

Gonzalez-Gross M, Valtuena J et al (2012) Vitamin D status among adolescents in Europe: the Healthy Lifestyle in Europe by Nutrition in Adolescence study. Br J Nutr 107(5):755–764

Kramer J, Diehl A et al (2014) Epidemiological study on the dimension of vitamin D deficiency in North Germany. Dtsch Med Wochenschr 139(10):470–475

Hintzpeter B, Mensink GBM et al (2008) Vitamin D status and health correlates among German adults. Eur J Clin Nutr 62(9):1079–1089

Schilling S (2012) Epidemischer Vitamin-D-Mangel bei Patienten einer geriatrischen Rehabilitationsklinik. Dtsch Arztebl 109(3):33–38

Hintzpeter B, Scheidt-Nave C et al (2008) Higher prevalence of vitamin D deficiency is associated with immigrant background among children and adolescents in Germany. J Nutr 138(8):1482–1490

Keller J, Schinke T (2013) The role of the gastrointestinal tract in Kalzium homeostasis and bone remodeling. Osteoporos Int 24(11):2737–2748

Schinke T, Schilling AF, Baranowsky A, Seitz S, Marshall RP, Linn T, Blaeker M, Huebner AK, Schulz A, Simon R, Gebauer M, Priemel M, Kornak U, Perkovic S, Barvencik F, Beil FT, Del Fattore A, Frattini A, Streichert T, Pueschel K, Villa A, Debatin KM, Rueger JM, Teti A, Zustin J, Sauter G, Amling M (2009) Impaired gastric acidification negatively affects Kalzium homeostasis and bone mass. Nat Med 15(6):674–681

Yang YX, Lewis JD, Epstein S, Metz DC (2006) Long-term proton pump inhibitor therapy and risk of hip fracture. JAMA 296(24):2947–2953

Yu EW, Bauer SR, Bain PA, Bauer DC (2011) Proton pump inhibitors and risk of fractures: a meta-analysis of 11 international studies. Am J Med 124(6):519–526

Krause M, Keller J, Beil B, van Driel I, Zustin J, Barvencik F, Schinke T, Amling M (2015) Kalzium gluconate supplementation is effective to balance Kalzium homeostasis in patients with gastrectomy. Osteoporos Int 26(3):987–995

Bischoff-Ferrari HA, Giovannucci E, Willett WC, Dietrich T, Dawsen-Hughes B (2006) Estimation of optimal serum concentration of 25-hydroxyvitamin D for multiple health outcomes. Am J Clin Nutr 84:18–28

Priemel M, von Domarus C, Klatte TO, Kessler S, Schlie J, Meier S, Proksch N, Pastor F, Netter C, Streichert T, Püschel K, Amling M (2010) Bone mineralization defects and vitamin D deficiency: histomorphometric analysis of iliac crest bone biopsies and circulating 25-hydroxyvitamin D in 675 patients. J Bone Miner Res 25(2):305–312

Maxmen A (2011) Nutrition advice: the vitamin D-lemma. Nature 475:23–25

Busse B, Bale HA, Zimmermann EA et al (2013) Vitamin D deficiency induces early signs of aging in human bone increasing the risk of fracture. Sci Transl Med 5:193ra88
Ethics declarations
Interessenkonflikt
M. Amling gibt an, dass kein Interessenkonflikt besteht.
Dieser Beitrag beinhaltet keine Studien an Menschen oder Tieren.
Additional information
Redaktion
M. Amling, Hamburg
About this article
Cite this article
Amling, M. Kalzium und Vitamin D im Knochenstoffwechsel. Unfallchirurg 118, 995–999 (2015). https://doi.org/10.1007/s00113-015-0104-x
Published:

Issue Date:

DOI: https://doi.org/10.1007/s00113-015-0104-x
Schlüsselwörter
Vitamin D

Kalziumstoffwechsel

Magensäureblocker

Frakturbehandlung

Osteoporose
Keywords
Vitamin D

Calcium metabolism

Proton pump inhibitors

Fracture therapy

Osteoporosis