Zusammenfassung
Dieser Artikel berichtet über den Fall eines 3‑jährigen Jungen mit diffusen, schlecht heilenden Schleimhautläsionen, Berührungsempfindlichkeit und einer Gehverweigerung. Die Anamnese ergab eine ausgeprägte Fütterungsstörung mit dem Resultat eines ausschließlichen Verzehrs von Keksen und Milch seit 1,5 Jahren.
Laborchemisch zeigte sich ein ausgeprägter Vitamin-C-Mangel mit dem klinischen Bild eines Skorbuts bzw. Möller-Barlow-Syndroms. Zusätzlich ließen sich radiologisch ausgeprägte knöcherne Läsionen darstellen. Nach Einleitung der Vitamin-C-Substitution kam es zu einer Schmerzreduktion sowie einer Zunahme des Bewegungsumfangs.
Abstract
This article presents the case of a 3-year-old boy with diffuse, poorly healing mucosal lesions of the oral cavity, a sensitivity to touch and a refusal to walk. The patient history showed a pronounced feeding disorder with refraining from eating anything but biscuits and milk for the last 1.5 years. The results of serum investigations revealed a pronounced vitamin C deficiency with the clinical picture of scurvy or Cheadle-Möller-Barlow syndrome. Diagnostic radiological imaging showed extensive bone lesions. After initiation of vitamin C substitution there was an increase of mobility and a reduction of pain.
Access options
Buy single article
Instant access to the full article PDF.
US$ 39.95
Tax calculation will be finalised during checkout.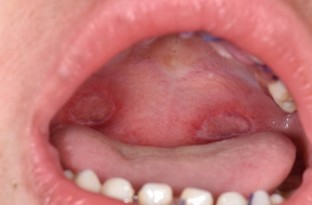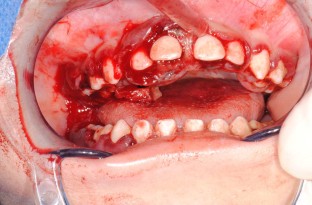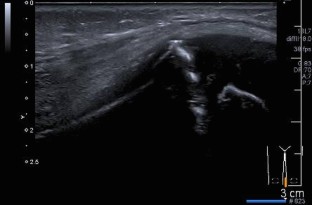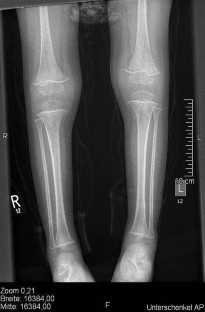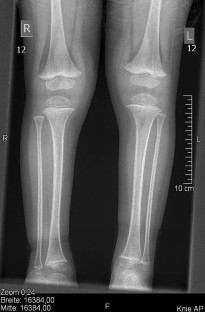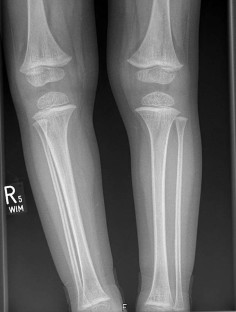 Literatur
1.

Agarwal A, Shaharyar A, Kumar A et al (2015) Scurvy in pediatric age group – A disease often forgotten? J Clin Orthop Trauma 6:101–107

2.

Chambial S, Dwivedi S, Shukla KK et al (2013) Vitamin C in disease prevention and cure: an overview. Indian J Clin Biochem 28:314–328

3.

Nutrition GS (2015) New Reference Values for Vitamin C Intake. Ann Nutr Metab 67:13–20

4.

Levavasseur M, Becquart C, Pape E et al (2015) Severe scurvy: an underestimated disease. Eur J Clin Nutr 69:1076–1077

5.

Noordin S, Baloch N, Salat MS et al (2012) Skeletal manifestations of scurvy: a case report from dubai. Case Rep Orthop 2012:624628

6.

Weinstein M, Babyn P, Zlotkin S (2001) An orange a day keeps the doctor away: scurvy in the year 2000. Pediatrics 108:E55
Ethics declarations
Interessenkonflikt
L. Tebart, K. Stein, R. Wunsch und R. Seul geben an, dass kein Interessenkonflikt besteht.
Dieser Beitrag beinhaltet keine von den Autoren durchgeführten Studien an Menschen oder Tieren. Für Bildmaterial oder anderweitige Angaben innerhalb des Manuskripts, über die Patienten zu identifizieren sind, liegt von ihnen und/oder ihren gesetzlichen Vertretern eine schriftliche Einwilligung vor.
Additional information
Redaktion
B. Koletzko, München
T. Lücke, Bochum
E. Mayatepek, Düsseldorf
N. Wagner, Aachen
S. Wirth, Wuppertal
F. Zepp, Mainz
About this article
Cite this article
Tebart, L., Stein, K., Wunsch, R. et al. Ein seltener Fall von alimentärem Skorbut. Monatsschr Kinderheilkd 167, 1018–1021 (2019). https://doi.org/10.1007/s00112-018-0534-y
Schlüsselwörter
Skorbut

Vitamin C

Ascorbinsäure

Fütterungsstörung

Fallbericht
Keywords
Scurvy

Vitamin C

Ascorbic acid

Nutritional disturbance

Case report