Zusammenfassung
Der plötzliche Kindstod ("sudden infant death syndrome", SIDS) ist dank Primärprävention, v. a. der Aufklärung aller Eltern über vermeidbare Risikofaktoren, seltener geworden; diese muss fortgeführt werden. Anscheinend lebensbedrohliche Ereignisse (ALE) sind mit einer Inzidenz von ca. 2/1000 Lebendgeborene nicht seltener geworden. Ihre Differenzialdiagnose ist umfangreich und reicht von Atemwegsinfektionen bis zum nichtakzidentellen Ersticken, einer Sonderform des Münchhausen-Stellvertreter-Syndroms. Zur Ursachenabklärung ist ein Ereignismonitoring über 4 bis 6 Wochen entscheidend, das direkt nach stationärer Aufnahme beginnen sollte, weil ein Auftreten weiterer Ereignisse dann am wahrscheinlichsten ist. Noch wenig bekannt ist, dass ALE und SIDS schon direkt postnatal auftreten können; dann spielt v. a. eine Verlegung der oberen Atemwege eine Rolle. Daher benötigen Neugeborene postnatal eine engmaschige Überwachung; Eltern sollten darauf hingewiesen werden, bei ihrem Kind stets auf freie Atemwege zu achten.
Abstract
The incidence of sudden infant death syndrome (SIDS) has decreased by >80% since 1990 due to primary prevention, particularly the advice given to all parents on avoidable risk factors that must be continued. Apparent life-threatening events (ALTE), however, have remained at an incidence of approximately 2 in 1000. The differential diagnosis is extensive and ranges from upper respiratory tract infections to non-accidental suffocation, a variant of Munchausen syndrome by proxy. Documented monitoring over 4–6 weeks is decisive for clarification of the cause, which should begin immediately following hospital admission because the occurrence of further ALTE is most probable in this period. A relatively new entity is SIDS or ALTE in the first few postnatal days, possibly related to positional upper airway obstruction. Neonates should therefore undergo close postnatal surveillance and parents should be informed about the importance of keeping their baby's airway unobstructed at all times.
Access options
Buy single article
Instant access to the full article PDF.
USD 39.95
Price includes VAT (USA)
Tax calculation will be finalised during checkout.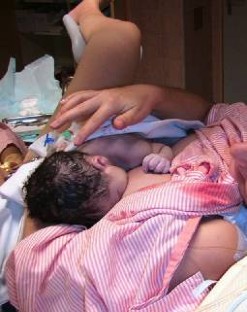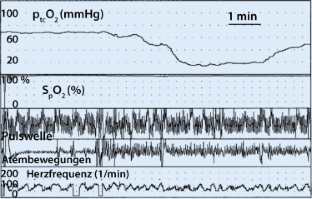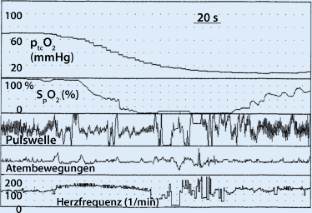 Literatur
1.

Bergman AB, Beckwith JB, Ray GC (1970) Sudden infant death syndrome: proceedings of the second international conference on causes of sudden death in infants. University of Washington Press, Seattle London, S 17–18

2.

Blair PS, Sidebotham P, Berry PJ et al (2006) Major epidemiological changes in sudden infant death syndrome: a 20-year population-based study in the UK. Lancet 367:314–319

3.

Erler T, Beyer U, Hoch B et al (2009) Heimüberwachung "home monitoring" von Kindern und Jugendlichen: Vorschläge für die praktische Anwendung. Somnologie (Berl) 13:182–188

4.

Ferrante L, Opdal SH (2015) Sudden infant death syndrome and the genetics of inflammation. Front Immunol 6:63

5.

Fleming PJ, Blair PS, Pease A (2015) Sudden unexpected death in infancy: aetiology, pathophysiology, epidemiology and prevention in 2015. Arch Dis Child 100:984–988

6.

Krous HF, Beckwith JB, Byard RW et al (2004) Sudden infant death syndrome and unclassified sudden infant deaths: a definitional and diagnostic approach. Pediatrics 114:234–238

7.

Little GA, Ariagno RB, Beckwith B et al (1985) Task force on prolonged infantile apnea. Prolonged infantile apnea: 1985. Pediatrics 76:129–131

8.

Mc Govern MC, Smith MB (2004) Causes of apparent life threatening events in infants: a systematic review. Arch Dis Child 89:1043–1048

9.

Monti MC, Borrelli P, Nosetti L et al (2016) Incidence of apparent life-threatening events and post-neonatal risk factors. Acta Paediatr. doi:10.1111/apa.13391

10.

Opdal SH, Vege A, Rognum TO (2008) Serotonin transporter gene variation in sudden infant death syndrome. Acta Paediatr 97:861–865

11.

Poets A, Steinfeldt R, Poets CF (2011) Sudden deaths and severe apparent life-threatening events in term infants within 24 hours of birth. Pediatrics 127:e869–e873

12.

Poets CF (2007) Der plötzliche Säuglingstod. Springer, Heidelberg

13.

Poets CF, Meny RG, Chobanian MR et al (1999) Gasping and other cardiorespiratory patterns during sudden infant deaths. Pediatr Res 45:350–354

14.

Sarquella-Brugada G, Campuzano O, Cesar S et al (2016) Sudden infant death syndrome caused by cardiac arrhythmias: only a matter of genes encoding ion channels? Int J Legal Med 130:415–420

15.

Sridhar R, Thach BT, Kelly DH, Henslee JA (2003) Characterization of successful and failed autoresuscitation in human infants, including those dying of SIDS. Pediatr Pulmonol 36:113–122

16.

Tieder JS, Altman RL, Bonkowsky JL et al (2013) Management of apparent life-threatening events in infants: a systematic review. J Pediatr 163:94–99 (e91–e96)

17.

Tieder JS, Bonkowsky JL, Etzel RA et al (2016) Brief resolved unexplained events (formerly apparent life-threatening events) and evaluation of lower-risk infants. Pediatrics 137. doi:10.1542/peds.2016-0590

18.

Wennergren G, Milerad J, Lagercrantz H et al (1987) The epidemiology of sudden infant death syndrome and attacks of lifelessness in Sweden. Acta Paediatr Scand 76:898–906

19.

Willinger M, James LS, Catz C (1991) Defining the sudden infant death syndrome: deliberations of an expert panel convened by the National Institute of Child Health and Human Development. Pediatr Pathol 11:677–684

20.

Poets CF (2003) Apparent life-threatening events and sudden infant death on a monitor. Paediatr Respir Rev 4(Suppl 1):S397–S400

21.

Schweizerische Gesellschaft für Neonatologie (2016) Case of the Month July 2007, Swiss Society of Neonatology. www.neonet.ch. Zugegriffen: 5. Aug. 2016
Ethics declarations
Interessenkonflikt
C.F. Poets gibt an, dass kein Interessenkonflikt besteht.
Dieser Beitrag beinhaltet keine vom Autor durchgeführten Studien an Menschen oder Tieren.
Additional information
Redaktion
G. Hansen, Hannover
About this article
Cite this article
Poets, C.F. Plötzlicher Kindstod und anscheinend lebensbedrohliche Ereignisse. Monatsschr Kinderheilkd 165, 316–324 (2017). https://doi.org/10.1007/s00112-017-0252-x
Schlüsselwörter
Pulsoxymetrie

Transkutanes Sauerstoffmonitoring

Herzfrequenz

Atmung

Heimmonitoring
Keywords
Pulse oximetry

Transcutaneous oxygen monitoring

Heart rate

Respiration

Home monitoring