Zusammenfassung
Wird heterotopes Pankreasgewebe als Zufallsbefund ohne Symptomatik identifiziert, bleibt dies in der Regel therapeutisch ohne Konsequenzen. Geht es jedoch mit Symptomen und Komplikationen einher, wird u. U. ein operatives Eingreifen erforderlich. Vorgestellt wird der Fall eines 9-jährigen Knaben, der seit einigen Monaten an abdominalen Schmerzen litt. Neben einem leicht distendierten Abdomen und in der Anamnese gelegentlich Meteorismus oder Obstipation bestanden keine weiteren gastroenterologischen Auffälligkeiten. Die Basisdiagnostik war bis auf Hinweise auf eine Fruktosemalabsorption unauffällig, bei Beschwerdepersistenz unter fruktosefreier Ernährung wurde eine diagnostische Ösophagogastroduodenoskopie durchgeführt. Dabei wurde im Magenantrum heterotopes Pankreasgewebe identifiziert, das aufgrund der Beschwerden und dem hohen Leidensdruck operativ entfernt wurde. Der postoperative Verlauf war unkompliziert, die Bauchschmerzen waren rückläufig. Ob Letzteres auf die Entfernung des ektopen Pankreasgewebes oder einen Placeboeffekt zurückzuführen ist, kann nicht sicher beurteilt werden. Da auch beschwerdefreie Verläufe beobachtet wurden, sind routinemäßige Kontrollen nicht erforderlich.
Abstract
Heterotopic pancreatic tissue as an incidental unsymptomatic finding usually requires no therapeutic meansures. However, when symptoms and complications are present, surgical intervention can become necessary. We describe the case of a 9-year-old boy presenting with abdominal pain of some months' standing. With the exception of a mildly distended abdomen and a history of occasional meteorism or obstipation, there were no other gastroenterological abnormalities. Basic diagnosis indicated fructose malabsorption. Due to persisting symptoms following instigation of a fructose-free diet, a diagnostic esophagogastroduodenscopy was performed. This revealed heterotopic pancreatic tissue in the stomach antrum which, due to the severity of symptoms, required surgical removal. The postoperative course was uncomplicated and abdominal pain receded. It remains unclear whether this effect was due to the removal of the ectopic pancreatic tissue or to a placebo effect. Since the subsequent course was uncomplicated, routine follow-up was not necessary.
Access options
Buy single article
Instant access to the full article PDF.
USD 39.95
Price excludes VAT (USA)
Tax calculation will be finalised during checkout.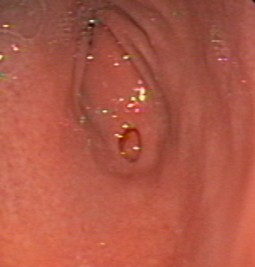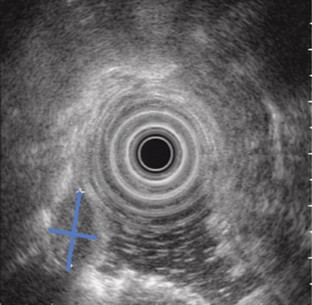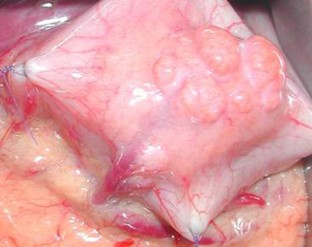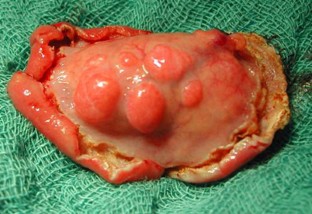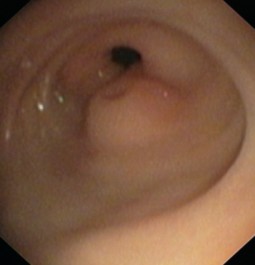 Literatur
Christodoulidis G, Zacharoulis D, Barbanis S et al (2007) Heterotopic pancreas in the stomach: a case report and literature review. World J Gastroenterol 13(45):6098–6100

Jeong HY, Yang HW, Seo SW et al (2002) Adenocarcinoma arising from an ectopic pancreas in the stomach. Endoscopy 34:1014–1017

Ormarsson OT, Gudmundsdottir I, Marvik R (2006) Diagnosis and treatment of gastric heterotopic pancreas. World J Surg 13:1682–1689

Ozcan C, Celik A, Guclu C, Balik E (2002) A rare cause of gastric outlet obstruction in the newborn: pyloric ectopic pancreas. J Pediatr Surg 37:119–120
Interessenkonflikt
Der korrespondierende Autor gibt an, dass kein Interessenkonflikt besteht.
About this article
Cite this article
Kathemann, S., Pilic, D., Schmitz, F. et al. Raumforderung im Magenantrum. Monatsschr Kinderheilkd 157, 1203–1205 (2009). https://doi.org/10.1007/s00112-008-1809-5
Published:

Issue Date:

DOI: https://doi.org/10.1007/s00112-008-1809-5
Schlüsselwörter
Keywords