Zusammenfassung
Narkolepsie ist eine im Kindesalter sehr seltene Erkrankung der Schlaf-Wach-Regulation. Die Kernsymptome sind Hypersomnie (vermehrte Schläfrigkeit, Einschlafen in sozial unangemessenen Situationen) und Kataplexie (Tonusverlust der Muskulatur, oft durch Emotionen getriggert). Weitere Symptome können Schlaflähmung, automatische Handlungen und hypnagoge Halluzinationen sein. Im Erwachsenenalter ist die Erkrankung nicht ganz selten (Prävalenz 1:2500–1:40.000), im Kindesalter liegt die Häufigkeit nach übereinstimmenden Untersuchungen verschiedener Gruppen deutlich niedriger. Ursache der Erkrankung ist eine Störung der Schlaf-Wach-Regulation im Stammhirn, wobei einem Mangel des Neuropeptids Orexin eine Schlüsselrolle zukommt. Sekundäre Narkolepsie durch Hirntumoren im Hypothalamusbereich wurde in Einzelfällen berichtet. Im Artikel werden diagnostische Hilfen wie die Kinder-Epworth- oder die Ullanlinna-Skala vorgestellt und beschrieben.
Abstract
Narcolepsy is a rare disorder of sleep-wake regulation in children and adolescents. Key symptoms are hypersomnia (abnormal sleepiness and sleep in socially inadequate situations) and cataplexy (loss of power in muscles, often triggered by emotions). Further symptoms are hallucinations, sleep paralysis, and automatic behavior. In adults, the disorder is not extremely rare (1:2,500–1:40,000), but in children the prevalence is much lower. Narcolepsy is caused by a dysregulation of areas in the midbrain and brainstem, with a loss of orexin (a neuropeptide) function as a typical finding. Secondary narcolepsy caused by tumors in the hypothalamic region has been described in a few cases. Diagnostic aids such as a modified Epworth scale and the Ullanlinna scale are discussed.
This is a preview of subscription content, log in to check access.
Access options
Buy single article
Instant access to the full article PDF.
US$ 39.95
Price includes VAT for USA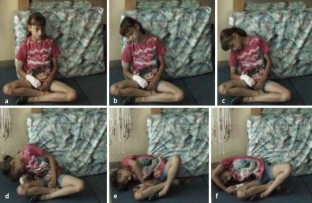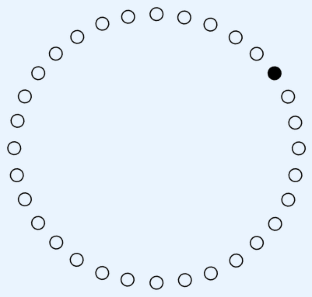 Literatur
1.

American Academy of Sleep Medicine (AASM) (2005) International classification of sleep disorders, 2nd edn: Diagnostic and coding manual. AASM, Westchester, Illinois

2.

Berner R, Bialek R, Forster J et al. (2004) Erhebungseinheit für seltene pädiatrische Erkrankungen in Deutschland (ESPED). Monatsschr Kinderheilk 152: 77–79, http://www.esped.uni-duesseldorf.de/jabe2002_r.htm#narko

3.

Chemelli RM, Willie JT, Sinton CM et al. (1999) Narcolepsy in orexin knockout mice: molecular genetics of sleep regulation. Cell 98: 437–451

4.

De Lecea L, Kilduff TS, Peyron C et al. (1998) The hypocretins: hypothalamus-specific peptides with neuroexcitatory activity. Proc Natl Acad Sci USA 95: 322–327

5.

Gélineau JBE (1880) De la narcolepsie. Gaz Hop 53: 623–628,635–637

6.

Handwerker G (2005) Narkolesie im Kindes- und Jugendalter. Monatsschr Kinderheilk [Suppl 2] 153

7.

Handwerker G (2006) Epworth Sleepiness Scale für Kinder. Kapitel III – 2.3.7.1. In: Schulz H (Hrsg) Kompendium Schlafmedizin. ecomed, Landsberg, ISBN 3–609–76660–3

8.

Hublin C, Kaprio J, Partinen M et al. (1994) The Ullanlinna narcolepsy scale: validation of a measure of symptoms in the narcoleptic syndrome. J Sleep Res 3: 52–59

9.

Johns MW (1991) A new method for measuring daytime sleepiness: the Epworth sleepiness scale. Sleep 14: 540–545

10.

Lin L, Faraco J, Li R et al. (1999) The sleep disorder canine narcolepsy ist caused by a mutation in the hypocretin (orexin) receptor 2 gene. Cell 98: 365–376

11.

Müller HL, Müller-Stover S, Gebhardt U et al. (2006) Secondary narcolepsy may be a causative factor of increased daytime sleepiness in obese childhood craniopharyngioma patients. J Pediatr Endocrinol Metab [Suppl 1] 19: 423–429

12.

Nishino S, Ripley B, Overeem S et al. (2000) Hypocretin (orexin) deficiency in human narcolepsy. Lancet 355: 39–40

13.

Ohayon MM, Zulley J, Guilleminault C et al. (1999) Prevalence and pathologic associations of sleep paralysis in the general population. Neurology 52: 1194–1200

14.

Pollmächer T, Schulz H, Geisler P et al. (1990) DR2-positive monozygotic twin discordant for narcolepsy. Sleep 13: 336–343

15.

Vogel G (1960) Studies in psychophysiology of dreams. Arch Gen Psychiatr 3: 421–428

16.

Westphal C (1877) Eigenthümliche mit Einschlafen verbundene Anfälle. Arch Psychiatr 7: 631–635
Interessenskonflikt
Der korrespondierende Autor weist auf folgende Beziehung/en hin: Der Autor ist in den vergangenen Jahren als Referent zum Thema Narkolepsie bei Kindern für die Fa. UCB Pharma, Kerpen, tätig gewesen.
Electronic Supplementary Material
About this article
Cite this article
Handwerker, G. Narkolepsie. Monatsschr Kinderheilkd 155, 624–629 (2007). https://doi.org/10.1007/s00112-007-1555-0
Schlüsselwörter
Narkolepsie

Kataplexie

Kinder-Epworth-Skala

Ullanlinna-Skala

MSLT
Keywords
Narcolepsy

cataplexy

modified Epworth scale

Ullanlinna scale

MSLT