Zusammenfassung
Die Synkope – ein kurz dauernder, spontan reversibler Anfall von Bewusstlosigkeit – stellt ein häufiges Krankheitsbild im Kindes- und Jugendalter dar. In der diagnostischen Abklärung steht die Unterscheidung zwischen harmloseren, neural vermittelten Ohnmachtsanfällen sowie Synkopen aufgrund organischer Erkrankungen im Mittelpunkt. Mit Hilfe von Anamnese, körperlicher Untersuchung sowie Ruhe-EKG ist sie in vielen Fällen möglich. Weitergehende Untersuchungen sind v. a. bei vermuteter organischer Ursache (neurologisch, kardial, psychiatrisch, endokrinologisch/metabolisch bedingte Synkope) indiziert. Während bei der neural vermittelten Synkope konservative Maßnahmen und ggf. eine medikamentöse Therapie zum Erfolg führen können, steht bei organisch bedingten Anfällen die Behandlung des Grundleidens im Vordergrund. Die Prognose neural vermittelter Synkopen ist exzellent; unter den organisch bedingten Synkopen sind v. a. die kardialen Synkopen wegen ihrer hohen Mortalität hervorzuheben.
Abstract
In childhood and adolescence, a syncope represents a frequent complaint which is characterized by a sudden, spontaneously reversible loss of consciousness of short duration. The key point in the diagnostic work-up is the differentiation between a neurally mediated syncope and faints due to organic diseases. A careful medical history, physical examination as well as a resting ECG frequently provide enough evidence to clarify this. Further diagnostic procedures are warranted, especially whenever organic diseases are suspected (neurologic, cardiac, psychiatric, endocrinologic/metabolic syncope). Simple measures and, if necessary, medical treatment may be effective in neurally mediated syncopes whereas organic diseases require specific therapeutic strategies. An excellent prognosis is reported in neurally mediated syncope; among syncope in organic diseases cardiac faints show a high mortality.
Access options
Buy single article
Instant access to the full article PDF.
US$ 39.95
Tax calculation will be finalised during checkout.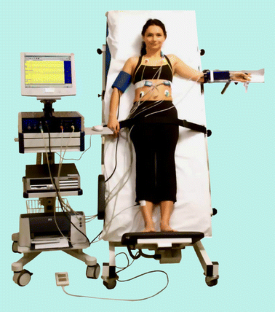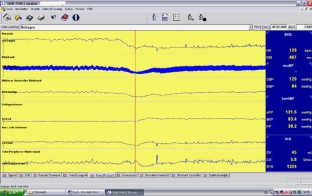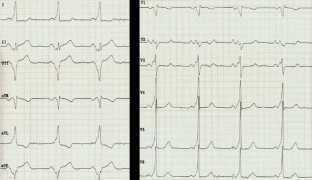 Literatur
1.

Brignole M, Alboni P, Benditt D et al. (2004) Guidelines on management (diagnosis and treatment) of syncope – update 2004. Eur Heart J 25: 2054–2072

2.

Eberhardt H, Fölsing R, Herterich R (2003) Synkopenabklärung bei Kindern mittels Kipptischuntersuchung. Klin Padiatr 215: 228–233

3.

Gould PA, Krahn AD, Klein GJ et al. (2006) Investigating syncope: a review. Curr Opin Cardiol 21: 34–41

4.

Grubb BP (2005) Neurocardiogenic syncope. N Engl J Med 352: 1004–1010

5.

Hainsworth R (2003) Syncope: what is the trigger? Heart 89: 123–124

6.

Johnsrude CL (2000) Current approach to pediatric syncope. Pediatr Cardiol 21: 522–531

7.

Kapoor WN (2000) Syncope. N Engl J Med 343: 1856–1862

8.

Kenny RA, Ingram A, Bayliss J (1986) Head-up tilt: a useful test for investigation unexplained syncope. Lancet 1: 1352–1354

9.

Keimer R (2004) Differentialdiagnose der Synkope und anderer paroxysmaler Ereignisse aus neuropädiatrischer Sicht. Kinder Jugendarzt 35: 637–643

10.

Lewin MAG (2004) Synkopen bei Kindern und Jugendlichen. Kinder Jugendarzt 35: 630–636

11.

Lewis DA, Dhala A (1999) Syncope in the pediatric patient. Pediatr Clin North Am 46: 205–219

12.

McHarg ML, Shinnar S, Rascoff H et al. (1997) Syncope in childhood. Pediatr Cardiol 18: 367–371

13.

McLeod KA (2003) Syncope in childhood. Arch Dis Child 88: 350–353

14.

Parry SW, Kenny RA (1999) Tilt table testing in the diagnosis of unexplained syncope. Q J Med 92: 623–629

15.

Ruckman RN (1987) Cardiac causes of syncope. Pediatr Rev 9: 101–108

16.

Schmidt V, Kienast W, Lenschow U et al. (2000) Kipptischuntersuchung – Wertigkeit bei der Diagnostik unklarer Synkopen im Kindes- und Jugendalter. Monatsschr Kinderheilkd 148: 262–267

17.

Seidl K, Schuchert A, Tebbenjohanns J et al. (2005) Kommentar zu den Leitlinien zur Diagnostik und Therapie von Synkopen der Europäischen Gesellschaft für Kardiologie 2001 und dem Update 2004. Z Kardiol 94: 592–612

18.

Skowasch D, Yürüktümen A, Lewalter T et al. (2003) Die neurokardiogene Synkope. Arzneimitteltherapie 21: 205–209

19.

Stewart JM (2002) Orthostatic intolerance in pediatrics. J Pediatr 140: 404–411

20.

Stewart JM (2004) Chronic orthostatic intolerance and the postural tachycardia syndrome (POTS). J Pediatr 145: 725–730

21.

Teufel T, Hassberg D, Beyer A (2004) Affektkrampf oder Asystolie? Monatsschr Kinderheilkd 152: 551–554

22.

Wieling W, Ganzeboom KS, Saul JP (2004) Syncope in children and adolescents. Heart 90: 1094–1100

23.

Winker R, Prager W, Haider A et al. (2005) Schellong test in orthostatic dysregulation: a comparison with tilt-table testing. Wien Klin Wochenschr 117: 36–41

24.

AWMF online: Wissenschaftlich begründete Leitlinien für Diagnostik und Therapie. AWMF, Düsseldorf, http://www.leitlinien.net
Interessenkonflikt
Es besteht kein Interessenkonflikt. Der korrespondierende Autor versichert, dass keine Verbindungen mit einer Firma, deren Produkt in dem Artikel genannt ist, oder einer Firma, die ein Konkurrenzprodukt vertreibt, bestehen. Die Präsentation des Themas ist unabhängig und die Darstellung der Inhalte produktneutral.
About this article
Cite this article
Pozza, R.D. Synkope im Kindes- und Jugendalter. Monatsschr Kinderheilkd 154, 583–593 (2006). https://doi.org/10.1007/s00112-006-1339-y
Schlüsselwörter
Neural vermittelte Synkope

Organisch bedingte Synkope

Barorezeptoren

Ruhe-EKG

Kipptischuntersuchung
Keywords
Neurally mediated syncope

Faints in organic diseases

Baroreceptor

Resting ECG

Tilt table test