Zusammenfassung
Die Ursachen für Aszites sind vielfältig. Wir beobachteten eine 17-jährige Patientin mit Bauchschmerzen, rezidivierendem Aszites sowie Pleuraergüssen. Obwohl die Patientin umfassend untersucht wurde, fand sich zunächst keine Aszitesursache. Erst die Ösophagogastroduodenoskopie und die Leberbiopsie zeigten Hinweise für eine portale Stauung, das MRT führte schließlich zur Diagnose eines inkompletten Budd-Chiari-Syndroms bei Protein-C-Mangel Typ I.
Abstract
Ascites is caused by heterogeneous disorders. We report on a 17-year-old female patient presenting with recurrent abdominal pain, ascites, and pleural effusions. Even with a wide range of diagnostic methods no etiology was found. Finally, endoscopy and liver biopsy showed signs of portal hypertension and MRI scans led to the diagnosis of Budd-Chiari syndrome probably due to protein C deficiency type I.
This is a preview of subscription content,
to check access.
Access this article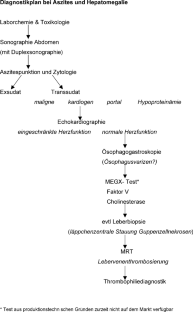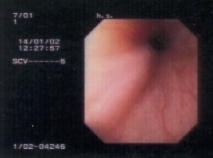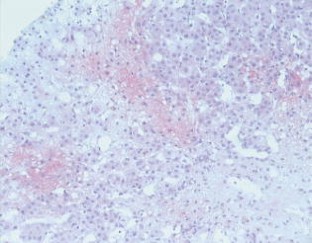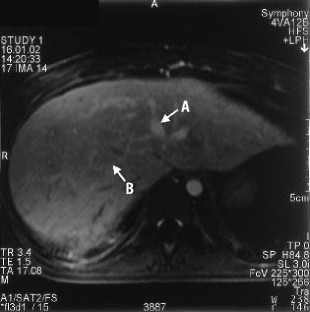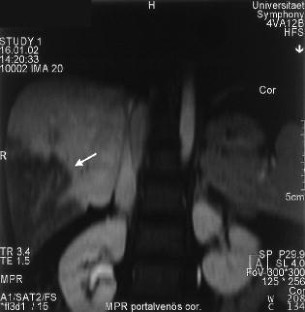 Literatur
Dilawari JB, Bambery P, Chawla Y, Kaur U, Bhusnurmath SR, Malhotra HS, Sood GK, Mitra SK, Khanna SK, Walia BS (1994) Hepatic outflow obstruction (Budd Chiari syndrome). Experience with 177 patients and a review of the literature. Medicine (Baltimore) 73: 21–36

Franco RF, Reitsma PH (2001) Genetic risk factors of venous thrombosis. Hum Genet 109: 369–384

Gentil-Kocher S, Bernard O, Brunelle F, Hadchonel M, Maillard JN, Valayer J (1988) Budd Chiari syndrome in children—report of 22 cases. J Pediatr 113: 30–38

Goland S, Malnick SD, Shvidel L, Mor E, Sthoeger ZM, Evron E (1997) Budd Chiari syndrome. Harefuah 133: 96–98, 167

Janssen HLA, Meinardi JR, Vleggar FP, Uum SHM van, Haagsma EB, Meer FJM van der, Hattum J van, Chamuleau RAFM, Adang RP, Vandenbroucke JP, Hoek B van, Rosendaal FR (2000) Factor V Leiden mutation, prothrombin gene mutation, and deficiencies in coagulation inhibitors associated with Budd-Chiari syndrome and portal vein thrombosis: results of case control study. Blood 96: 2364–2368

Kane R, Eustace S (1995) Diagnosis of Budd Chiari syndrome: comparison between sonography and MR angiography. Radiology 195: 117–121

Lammert F, Matern S (1999) Aszites. In: Thiemes Innere Medizin. Thieme, Stuttgart New York, S 746–751

Mohanty D, Shetty S, Ghosh K, Pawar A, Abraham P (2001) Hereditary thrombophilia as a cause of Budd Chiari syndrome: a study from Western India. Hepatology 34: 666–670

Okuda H, Yamagata H, Obata H, Iwata H, Sasaki R, Imai F, Okudaira M, Ohbu M, Okuda K (1995) Epidemiological and clinical features of Budd Chiari syndrome in Japan. J Hepatol 22: 1–9

Schönfelder T, Matern S (1999) Budd-Chiari-syndrome. In: Thiemes Innere Medizin. Thieme, Stuttgart New York, S 770–772

Slakey DP, Klein AS, Venbrux AC, Cameron JL (2001) Budd Chiari syndrome: current management options. Ann Surg 233: 522–527
About this article
Cite this article
Meier, C., Müller, P., Dalitz, E. et al. Budd-Chiari-Syndrom. Monatsschr Kinderheilkd 152, 983–986 (2004). https://doi.org/10.1007/s00112-003-0765-3
Issue Date:

DOI: https://doi.org/10.1007/s00112-003-0765-3
Schlüsselwörter
Keywords