Abstract
The cannabinoid receptors, CB1 and CB2, are expressed in the heart, but their role under pathological conditions remains controversial. This study examined the effect of CB1 receptor blockade on cardiovascular functions after experimental MI and in experimental metabolic syndrome. MI was induced in Wistar rats by permanent ligation of the left coronary artery. Treatment with the CB1 receptor antagonist rimonabant (10 mg/kg i.p. daily) started 7 days before or 6 h after MI and continued for 6 weeks. Haemodynamic parameters were measured via echocardiography and intracardiac Samba catheter. CB1 blockade improved systolic and diastolic heart function, decreased cardiac collagen and hydroxyproline content and down-regulated TGF-β1. Additionally, rimonabant decreased arterial stiffness, normalised QRS complex duration and reduced brain natriuretic peptide levels in serum. In primary cardiac fibroblasts, rimonabant decreased MMP-9 activity and TGF-β1 expression. Furthermore, rimonabant improved depressed systolic function of spontaneously hypertensive obese rats and reduced weight gain. Blocking of CB1 receptor with rimonabant improves cardiac functions in the early and late stages after MI, decreases arterial stiffness and reduces cardiac remodelling. Rimonabant also has cardioprotective actions in rats characterised by the metabolic syndrome. Inhibition of proteolysis and TGF-β1 expression and reduced collagen content by rimonabant may attenuate destruction of the extracellular matrix and decrease fibrosis after MI.
This is a preview of subscription content, log in to check access.
Access options
Buy single article
Instant access to the full article PDF.
US$ 39.95
Price includes VAT for USA
Subscribe to journal
Immediate online access to all issues from 2019. Subscription will auto renew annually.
US$ 199
This is the net price. Taxes to be calculated in checkout.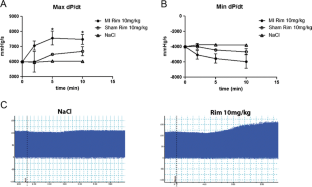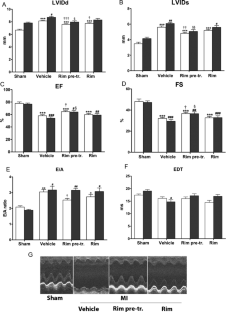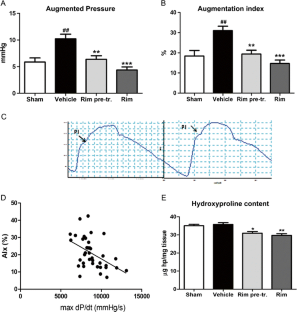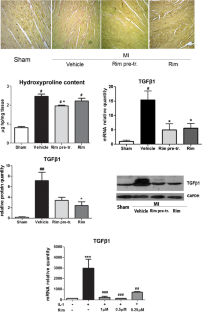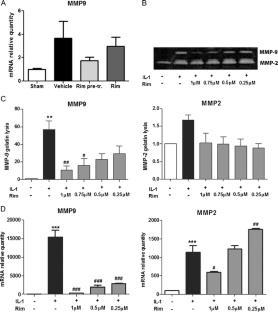 References
1.

Tamargo J, López-Sendón J (2011) Novel therapeutic targets for the treatment of heart failure. Nat Rev Drug Discov 10(7):536–555

2.

De Petrocellis L, Cascio MG, Di Marzo V (2004) The endocannabinoid system: a general view and latest additions. Br J Pharmacol 141(5):765–774

3.

Matsuda LA, Lolait SJ, Brownstein MJ, Young AC, Bonner TI (1990) Structure of a cannabinoid receptor and functional expression of the cloned cDNA. Nature 346(6284):561–564

4.

Pacher P, Mukhopadhyay P, Mohanraj R, Godlewski G, Bátkai S, Kunos G (2008) Modulation of the endocannabinoid system in cardiovascular disease: therapeutic potential and limitations. Hypertension 52(4):601–607

5.

Després J-P, Golay A, Sjöström L (2005) Effects of rimonabant on metabolic risk factors in overweight patients with dyslipidemia. N Engl J Med 353(20):2121–2134

6.

Felder CC, Nielsen A, Briley EM, Palkovits M, Priller J, Axelrod J, Nguyen DN, Richardson JM, Riggin RM, Koppel GA et al (1996) Isolation and measurement of the endogenous cannabinoid receptor agonist, anandamide, in brain and peripheral tissues of human and rat. FEBS Lett 393(2–3):231–235

7.

Bonz A, Laser M, Küllmer S, Kniesch S, Babin-Ebell J, Popp V, Ertl G, Wagner JA (2003) Cannabinoids acting on CB1 receptors decrease contractile performance in human atrial muscle. J Cardiovasc Pharmacol 41(4):657–664

8.

Gebremedhin D, Lange AR, Campbell WB, Hillard CJ, Harder DR (1999) Cannabinoid CB1 receptor of cat cerebral arterial muscle functions to inhibit L-type Ca2+ channel current. Am J Physiol 276(6 Pt 2):H2085–H2093

9.

Liu J, Gao B, Mirshahi F, Sanyal AJ, Khanolkar AD, Makriyannis A, Kunos G (2000) Functional CB1 cannabinoid receptors in human vascular endothelial cells. Biochem J 346(Pt 3):835–840

10.

Sterin-Borda L, Del Zar CF, Borda E (2005) Differential CB1 and CB2 cannabinoid receptor-inotropic response of rat isolated atria: endogenous signal transduction pathways. Biochem Pharmacol 69(12):1705–1713

11.

Lim SY, Davidson SM, Yellon DM, Smith CCT (2009) The cannabinoid CB1 receptor antagonist, rimonabant, protects against acute myocardial infarction. Basic Res Cardiol 104(6):781–792

12.

Mukhopadhyay P, Bátkai S, Rajesh M, Czifra N, Harvey-White J, Haskó G, Zsengeller Z, Gerard NP, Liaudet L, Kunos G et al (2007) Pharmacological inhibition of CB1 cannabinoid receptor protects against doxorubicin-induced cardiotoxicity. J Am Coll Cardiol 50(6):528–536

13.

Wagner JA, Hu K, Karcher J, Bauersachs J, Schäfer A, Laser M, Han H, Ertl G (2003) CB(1) cannabinoid receptor antagonism promotes remodeling and cannabinoid treatment prevents endothelial dysfunction and hypotension in rats with myocardial infarction. Br J Pharmacol 138(7):1251–1258

14.

Rinaldi-Carmona M, Barth F, Héaulme M, Shire D, Calandra B, Congy C, Martinez S, Maruani J, Néliat G, Caput D (1994) SR141716A, a potent and selective antagonist of the brain cannabinoid receptor. FEBS Lett 350(2–3):240–244

15.

Matias I, Di Marzo V (2007) Endocannabinoids and the control of energy balance. Trends Endocrinol Metab 18(1):27–37

16.

Tiyerili V, Zimmer S, Jung S, Wassmann K, Naehle CP, Lütjohann D, Zimmer A, Nickenig G, Wassmann S (2010) CB1 receptor inhibition leads to decreased vascular AT1 receptor expression, inhibition of oxidative stress and improved endothelial function. Basic Res Cardiol 105(4):465–477

17.

Kaschina E, Grzesiak A, Li J, Foryst-Ludwig A, Timm M, Rompe F, Sommerfeld M, Kemnitz UR, Curato C, Namsolleck P et al (2008) Angiotensin II type 2 receptor stimulation: a novel option of therapeutic interference with the renin-angiotensin system in myocardial infarction? Circulation 118(24):2523–2532

18.

Paulis L, Becker STR, Lucht K, Schwengel K, Slavic S, Kaschina E, Thöne-Reineke C, Dahlöf B, Unger T, Steckelings U (2012) Direct angiotensin II type 2 receptor stimulation in Nω-nitro-l-arginine-methyl ester-induced hypertension: the effect on pulse wave velocity and aortic remodeling. Hypertension 59(2):485–492

19.

Agocha AE, Eghbali-Webb M (1997) A simple method for preparation of cultured cardiac fibroblasts from adult human ventricular tissue. Mol Cell Biochem 172(1–2):195–198

20.

Vosgerau U, Lauer D, Unger T, Kaschina E (2010) Cleaved high molecular weight kininogen, a novel factor in the regulation of matrix metalloproteinases in vascular smooth muscle cells. Biochem Pharmacol 79(2):172–179

21.

Piper HM, Meuter K, Schäfer C (2003) Cellular mechanisms of ischemia–reperfusion injury. Ann Thorac Surg 75(2):S644–S648

22.

Pfeffer MA, Pfeffer JM, Fishbein MC, Fletcher PJ, Spadaro J, Kloner RA, Braunwald E (1979) Myocardial infarct size and ventricular function in rats. Circ Res 44(4):503–512

23.

Wagner JA, Hu K, Bauersachs J, Karcher J, Wiesler M, Goparaju SK, Kunos G, Ertl G (2001) Endogenous cannabinoids mediate hypotension after experimental myocardial infarction. J Am Coll Cardiol 38(7):2048–2054

24.

Weis F, Beiras-Fernandez A, Sodian R, Kaczmarek I, Reichart B, Beiras A, Schelling G, Kreth S (2010) Substantially altered expression pattern of cannabinoid receptor 2 and activated endocannabinoid system in patients with severe heart failure. J Mol Cell Cardiol 48(6):1187–1193

25.

Ford WR, Honan SA, White R, Hiley CR (2002) Evidence of a novel site mediating anandamide-induced negative inotropic and coronary vasodilatator responses in rat isolated hearts. Br J Pharmacol 135(5):1191–1198

26.

Lagneux C, Lamontagne D (2001) Involvement of cannabinoids in the cardioprotection induced by lipopolysaccharide. Br J Pharmacol 132(4):793–796

27.

Joyeux M, Arnaud C, Godin-Ribuot D, Demenge P, Lamontagne D, Ribuot C (2002) Endocannabinoids are implicated in the infarct size-reducing effect conferred by heat stress preconditioning in isolated rat hearts. Cardiovasc Res 55(3):619–625

28.

Cota D, Marsicano G, Tschöp M, Grübler Y, Flachskamm C, Schubert M, Auer D, Yassouridis A, Thöne-Reineke C, Ortmann S et al (2003) The endogenous cannabinoid system affects energy balance via central orexigenic drive and peripheral lipogenesis. J Clin Invest 112(3):423–431

29.

Dobaczewski M, Chen W, Frangogiannis NG (2011) Transforming growth factor (TGF)-β signaling in cardiac remodeling. J Mol Cell Cardiol 51(4):600–606

30.

Teixeira-Clerc F, Julien B, Grenard P, Tran Van Nhieu J, Deveaux V, Li L, Serriere-Lanneau V, Ledent C, Mallat A, Lotersztajn S (2006) CB1 cannabinoid receptor antagonism: a new strategy for the treatment of liver fibrosis. Nat Med 12(6):671–676

31.

Defer N, Wan J, Souktani R, Escoubet B, Perier M, Caramelle P, Manin S, Deveaux V, Bourin MC, Zimmer A et al (2009) The cannabinoid receptor type 2 promotes cardiac myocyte and fibroblast survival and protects against ischemia/reperfusion-induced cardiomyopathy. FASEB J 23(7):2120–2130

32.

Spinale FG (2007) Myocardial matrix remodeling and the matrix metalloproteinases: influence on cardiac form and function. Physiol Rev 87(4):1285–1342

33.

Galiègue S, Mary S, Marchand J, Dussossoy D, Carrière D, Carayon P, Bouaboula M, Shire D, Le Fur G, Casellas P (1995) Expression of central and peripheral cannabinoid receptors in human immune tissues and leukocyte subpopulations. Eur J Biochem 232(1):54–61

34.

Ramsey MW, Goodfellow J, Jones CJ, Luddington LA, Lewis MJ, Henderson AH (1995) Endothelial control of arterial distensibility is impaired in chronic heart failure. Circulation 92(11):3212–3219

35.

Bonapace S, Rossi A, Cicoira M, Golia G, Zanolla L, Franceschini L, Conte L, Marino P, Vassanelli C (2006) Aortic stiffness correlates with an increased extracellular matrix turnover in patients with dilated cardiomyopathy. Am Heart J 152(1):93.e1–93.e6

36.

Tam J, Vemuri VK, Liu J, Bátkai S, Mukhopadhyay B, Godlewski G, Osei-Hyiaman D, Ohnuma S, Ambudkar SV, Pickel J et al (2010) Peripheral CB1 cannabinoid receptor blockade improves cardiometabolic risk in mouse models of obesity. J Clin Invest 120(8):2953–2966

37.

Ferdinandy P, Schulz R, Baxter GF (2007) Interaction of cardiovascular risk factors with myocardial ischemia/reperfusion injury, preconditioning, and postconditioning. Pharmacol Rev 59(4):418–458
Acknowledgments
This study was supported by Sanofi-Aventis Deutschland GmbH.
Conflict of interest
None declared.
Electronic supplementary material
About this article
Cite this article
Slavic, S., Lauer, D., Sommerfeld, M. et al. Cannabinoid receptor 1 inhibition improves cardiac function and remodelling after myocardial infarction and in experimental metabolic syndrome. J Mol Med 91, 811–823 (2013). https://doi.org/10.1007/s00109-013-1034-0
Received:

Revised:

Accepted:

Published:

Issue Date:
Keywords
Cannabinoid receptor

Myocardial infarction

Fibrosis

Arterial stiffness

Rimonabant