Zusammenfassung
Thrombotische Komplikationen nach Koronarinterventionen (PCI) waren insbesondere bei akutem Koronarsyndrom (ACS) häufig. Durch verbesserte Stents, Kathetertechniken und intravaskuläre bildgebende Kontrollen ist die Komplikationsrate deutlich gefallen. Daher ist die unbedingt erforderliche Dauer einer dualen Antiplättchentherapie (DAPT) bestehend aus Acetylsalicylsäure (ASS) und einem P2Y12-Inhibitor ständig Gegenstand wissenschaftlicher Arbeiten, um Blutungskomplikationen zu vermindern, ohne ischämische Komplikationen zuzulassen. Die DAPT-Dauer von 12 Monaten nach perkutaner Koronarintervention und nach ACS war Standard. Mittlerweile ist dieser Standard einer sehr individualisierten Therapiedauer und Medikamentenauswahl gewichen unter Berücksichtigung des Blutungs- und Ischämierisikos des einzelnen Patienten. Eine verlängerte DAPT (>12 Monate) wird derzeit nur bei geringem Blutungsrisiko nach Myokardinfarkt sowie hohem Ischämierisiko empfohlen, etwa bei koronarer 3‑Gefäß-Erkrankung, risikoreicher Intervention mit unbefriedigendem Ergebnis oder früher stattgehabter Stentthrombose. Alternativ zur DAPT kann bei multiregionaler Atherosklerose auch die Kombination aus ASS und Rivaroxaban (2-mal 2,5 mg pro Tag) zukünftige Schlaganfälle und periphere vaskuläre Ereignisse verhindern sowie die Mortalität reduzieren. Die auf 3 oder 6 Monate verkürzte DAPT wird mittlerweile für die meisten Patienten empfohlen. Dabei zeigen neueste Daten, dass bei Patienten mit hohem Blutungsrisiko auch eine 4‑wöchige DAPT ausreichen kann mit deutlich geringerer Blutungsrate und ohne vermehrte ischämische Komplikationen. Nach früher Beendigung der DAPT scheint die Fortführung der Therapie mit dem P2Y12-Inhibitor Ticagrelor in Monotherapie weiterhin Stentthrombosen und Myokardinfarkte verhindern zu können, ohne dass die Blutungskomplikationen denen einer DAPT vergleichbar wären.
Abstract
Thrombotic complications following coronary interventions (PCI) used to be frequent specifically in acute coronary syndrome (ACS) patients. In recent years complication rates have significantly fallen due to improved stent technology, catheterisation techniques and intravascular visualisation. Therefore, the shortest necessary duration of dual antiplatelet therapy (DAPT) comprising aspirin and a P2Y12 inhibitor is constantly the subject of scientific investigations in order to avoid bleeding complications without allowing ischemic complications to occur. A DAPT duration of 12 months after PCI and ACS was accepted as a standard. Meanwhile a highly individualized approach in terms of therapy duration and choice of drugs that takes the patient's individual bleeding and ischemic risk into account is being practised. Prolonged DAPT (>12 months) is currently recommended for patients post myocardial infarction with a low bleeding risk, at high ischemic risk due to coronary triple vessel disease, following a high risk coronary intervention with an unsatisfactory result or a personal history of prior stent thrombosis. Alternatively, instead of prolonged DAPT, dual-pathway antithrombotic therapy of aspirin plus rivaroxaban (2.5 mg bid) is recommended to prevent future strokes, critical limb ischemia and to reduce mortality in cases with multiregional atherosclerosis. In the meantime, reduced-duration DAPT of 3–6 months is being recommended for most patients. Recent data show that in patients with a high bleeding risk, a DAPT treatment period of 4 weeks may be sufficient with a markedly reduced rate of bleeding and without evidence for more ischemic events. Following the early termination of DAPT, continuing antithrombotic monotherapy with the P2Y12 inhibitor ticagrelor may be indicated to prevent further ischemic events without the risk of bleeding complications comparable to DAPT.
Access options
Buy single article
Instant access to the full article PDF.
US$ 39.95
Tax calculation will be finalised during checkout.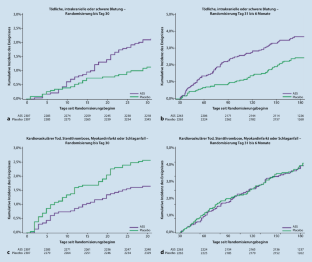 Literatur
1.

Alexander JH, Wojdyla D, Vora AN et al (2020) Risk/benefit tradeoff of antithrombotic therapy in patients with atrial fibrillation early and late after an acute coronary syndrome or percutaneous coronary intervention—insights from AUGUSTUS. Circulation 141:1618–1627

2.

Bonaca MP, Bhatt DL, Cohen M et al (2015) Long-term use of ticagrelor in patients with prior myocardial infarction. N Engl J Med 372:1791–1800

3.

Cannon CP, Bhatt DL, Oldgren J et al (2017) Dual antithrombotic therapy with dabigatran after PCI in atrial fibrillation. N Engl J Med 377:1513–1524

4.

Collet J‑P, Thiele H et al (2021) 2020 ESC Guidelines for the management of acute coronary syndrome in patients presenting without persistent ST-segment elevation. Eur Heart J 42:1289–1367

5.

Eikelboom JW, Connolly SJ, Bosch J et al (2017) Rivaroxaban with or without aspirin in stable cardiovascular disease. N Engl J Med 377:1319–1330

6.

Eriksson P (2004) Long-term clopidogrel therapy after percutaneous coronary intervention in PCI-CURE and CREDO: the "Emperor's New Clothes" revisited. Eur Heart J 25:720–722

7.

Ferrante G, Rao SV, Juni P et al (2016) Radial versus femoral access for coronary interventions across the entire spectrum of patients with coronary artery disease: a meta-analysis of randomised trials. J Am Coll Cardiol Cardiovasc Interv 9:1419–1434

8.

Gibson CM, Mehran R, Bode C et al (2016) Prevention of bleeding in patients with atrial fibrillation undergoing PCI. N Engl J Med 375:2423–2434

9.

Khan SU, Singh M, Valavoor S et al (2020) Dual Antiplatelet therapy after Percutaneous coronary intervention and drug-eluting stents. A systematic review and network meta-analysis. Circulation 142:1425–1436

10.

Knuuti J, Wijns W, Saraste A et al (2020) 2019 ESC Guidelines for the diagnosis and management of chronic coronary syndromes: The Task Force for the diagnosis and management of chronic coronary syndromes of the European Society of Cardiology (ESC). Eur Heart J 41:407–477

11.

Lopes RD, Hong H, Harskamp RE et al (2019) Safety and efficacy of antithrombotic strategies in patients with atrial fibrillation undergoing percutaneous coronary intervention. A network meta-analysis of randomized controlled trials. JAMA Cardiol 4:747–755

12.

Lopes RD, Heizer G, Aronson R et al (2019) Antithrombotic therapy after acute coronary syndrome or PCI in atrial fibrillation. N Engl J Med 380:1509–1524

13.

Mauri L, Kereiakes DJ, Yeh RW et al (2014) Twelve or 30 months of dual antiplatelet therapy after drug-eluting stents. N Engl J Med 371:2155–2166

14.

Mehran R, Baber U, Sharma SK et al (2019) Ticagrelor with or without aspirin in high-risk patients after PCI. N Engl J Med 381:2032–2042

15.

Mehta SR, Yusuf S, Peters RJG et al (2001) Effects of pretreatment with clopidogrel and aspirin followed by long-term therapy in patients undergoing percutaneous coronary intervention: the PCI-CURE study. Lancet 358:527–533

16.

Neumann F‑J, Sousa-Uva M, Ahlsson A et al (2018) 2018 ESC/EACTS Guidelines on myocardial revascularisation. Eur Heart J. https://doi.org/10.1093/eurheartj/ehy394

17.

Schuepke S, Neumann F‑J, Menichelli M et al (2019) Ticagrelor or prasugrel in patients with acute coronary syndromes. N Engl J Med 381:1524–1534

18.

The Clopidogrel in Unstable Angina To Prevent Recurrent Events Trial Investigators (2001) Effects of clopidogrel in addition to aspirin in patients with acute coronare syndrome without ST-segment elevation. N Engl J Med 345:494–502

19.

Valgimigli M, Frigoli E, Leonardi S et al (2018) Matrix Investigators: Radial versus femoral access and bivalirudin versus unfractionated heparin in invasively managed patients with acute coronary syndrome (MATRIX): final 1‑year results of a multicentre, randomised controlled trial. Lancet 392:835–848

20.

Valgimigli M, Frigoli E, Heg D et al (2021) Dual antiplatelet therapy after PCI in patients at high bleeding risk. N Eng J Med. https://doi.org/10.1056/NEJMoa2108749

21.

Vranckx P, Valgimigli M, Eckardt L et al (2019) Edoxaban-based versus vitamin K antagonist-based antithrombotic regimen after successful coronary stenting in patients with atrial fibrillation (ENTRUST-AF PCI): a randomized, open-label, phase 3b trial. Lancet 393:2393–2394

22.

Wallentin L, Becker RC, Budaj A et al (2009) Ticagrelor versus clopidogrel in patients with acute coronary syndromes. N Engl J Med 361:1045–1057

23.

Wiviott SD, Braunwald E, McCabe CH et al (2007) Prasugrel versus clopidogrel in patients with acute coronary syndromes. N Engl J Med 357:2001–2015
Ethics declarations
Interessenkonflikt
H. Darius: Honorare für Vorträge und/oder Advisory Boards 2017–2021: AstraZeneca, Bayer Vital, Daiichi Sankyo, Boehringer Ingelheim, Bristol-Myers Squibb, Pfizer.
Für diesen Beitrag wurden vom Autor keine Studien an Menschen oder Tieren durchgeführt. Für die aufgeführten Studien gelten die jeweils dort angegebenen ethischen Richtlinien.
Additional information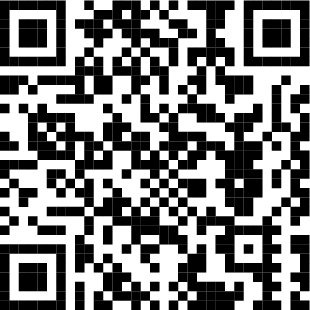 QR-Code scannen & Beitrag online lesen
Redaktion
M. Wehling, Mannheim
About this article
Cite this article
Darius, H. Duale Thrombozytenhemmung nach akutem Koronarsyndrom oder perkutaner Koronarintervention – womit und wie lange?. Internist (2021). https://doi.org/10.1007/s00108-021-01189-5
Schlüsselwörter
P2Y12-Antagonisten

Ischämie

Blutungen

Rivaroxaban

Acetylsalicylsäure
Keywords
P2Y12 receptor antagonists

Ischemia

Hemorrhage

Rivaroxaban

Acetylsalicylic acid