Zusammenfassung
Eine 24-jährige Patientin aus Sierra Leone wurde nach unklaren intrazerebralen Blutungsereignissen und einer echoreichen Auflagerung an der Aortenklappe vorstellig. Die Patientin war bei paroxysmalem Vorhofflimmern und Non-compaction-Kardiomyopathie antikoaguliert. In der weiteren Diagnostik gelang durch Fluoreszenz-in-situ-Hybridisierung in Kombination mit Polymerase-Kettenreaktion und Sequenzierung der Nachweis einer durch Bartonella quintana verursachten Mitral- und Aortenklappenendokarditis. Retrospektiv waren die intrazerebralen Hämorrhagien als septische Embolien mit sekundärer Einblutung unter neuen oralen Antikoagulanzien zu werten. Nach biologischem Mitral- und Aortenklappenersatz sowie mehrwöchiger Doxycyclin- und Gentamicingabe zeigte sich die Patientin in ihren Beschwerden deutlich gebessert und ohne weitere Blutungsereignisse.
Abstract
A 24-year-old female patient from Sierra Leone was referred to the authors' hospital after several unclear intracerebral bleeding events and an echogenic structure on the aortic valve. The patient was receiving oral anticoagulation therapy due to paroxysmal atrial fibrillation and left ventricular noncompaction. Fluorescence in situ hybridization in combination with polymerase chain reaction and sequencing revealed infective endocarditis of the mitral and aortic valve caused by Bartonella quintana. In retrospect, the intracerebral bleeding events could be identified as septic emboli with secondary haemorrhagic transformation under anticoagulation therapy. The patient showed significant clinical improvement and no further bleeding events occurred after receiving biological mitral and aortic valve replacement and several weeks of doxycycline and gentamicin antibiotic therapy.
This is a preview of subscription content,
to check access.
Access this article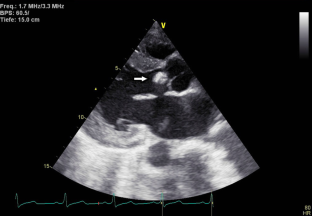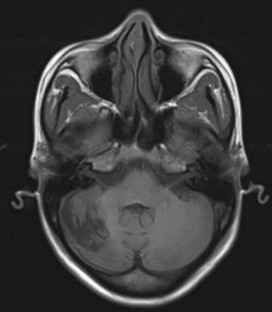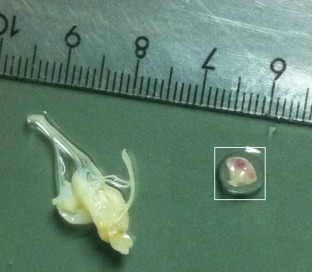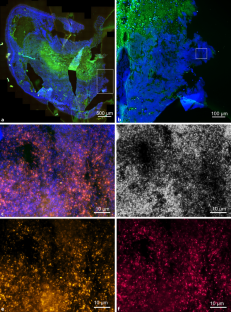 Literatur
Angelakis E, Raoult D (2014) Pathogenicity and treatment of Bartonella infections. Int J Antimicrob Agents 44:16–25

Baddour LM, Wilson WR, Bayer AS et al (2005) Infective endocarditis: diagnosis, antimicrobial therapy, and management of complications: a statement for healthcare professionals from the Committee on Rheumatic Fever, Endocarditis, and Kawasaki Disease, Council on Cardiovascular Disease in the Young, and the Councils on Clinical Cardiology, Stroke, and Cardiovascular Surgery and Anesthesia, American Heart Association: endorsed by the Infectious Diseases Society of America. Circulation 111:e394–e434

Brouqui P, Lascola B, Roux V et al (1999) Chronic Bartonella quintana bacteremia in homeless patients. N Engl J Med 340:184–189

Attenhofer-Jost CH (2019) Isolated left ventricular noncompaction in adults: management and prognosis. UpToDate, Waltham (https://www.uptodate.com)

Spach DH (2019) Endocarditis caused by Bartonella. UpToDate, Waltham (https://www.uptodate.com)

Edouard S, Nabet C, Lepidi H et al (2015) Bartonella, a common cause of endocarditis: a report on 106 cases and review. J Clin Microbiol 53:824–829

Eichinger S, Kikhney J, Moter A et al (2019) Fluorescence in situ hybridization for identification and visualization of microorganisms in infected heart valve tissue as addition to standard diagnostic tests improves diagnosis of endocarditis. Interact CardioVasc Thorac Surg 29:678–684

Foucault C, Brouqui P, Raoult D (2006) Bartonella quintana characteristics and clinical management. Emerging Infect Dis 12:217–223

Gauduchon V, Chalabreysse L, Etienne J et al (2003) Molecular diagnosis of infective endocarditis by PCR amplification and direct sequencing of DNA from valve tissue. J Clin Microbiol 41:763–766

Geissdörfer W, Moos V, Moter A et al (2012) High frequency of Tropheryma whipplei in culture-negative endocarditis. J Clin Microbiol 50:216–222

Gescher DM, Mallmann C, Kovacevic D et al (2008) A view on Bartonella quintana endocarditis—confirming the molecular diagnosis by specific fluorescence in situ hybridization. Diagn Microbiol Infect Dis 60:99–103

Jacomo V, Kelly PJ, Raoult D (2002) Natural history of Bartonella infections (an exception to Koch's postulate). Clin Diagn Lab Immunol 9:8–18

Karem KL, Paddock CD, Regnery RL (2000) Bartonella henselae, B. quintana, and B. bacilliformis: historical pathogens of emerging significance. Microbes Infect 2:1193–1205

Minnick MF, Battisti JM (2009) Pestilence, persistence and pathogenicity: infection strategies of Bartonella. Future Microbiol 4:743–758

Moter A, Musci M, Schmiedel D (2010) Molecular methods for diagnosis of infective endocarditis. Curr Infect Dis Rep 12:244–252

Mylonakis E, Calderwood SB (2001) Infective endocarditis in adults. N Engl J Med 345:1318–1330

Raoult D, Fournier PE, Vandenesch F et al (2003) Outcome and treatment of Bartonella endocarditis. Arch Intern Med 163:226–230

Schulein R, Seubert A, Gille C et al (2001) Invasion and persistent intracellular colonization of erythrocytes: a unique parasitic strategy of the emerging pathogen Bartonella. J Exp Med 193:1077–1086

Tanaka H, Kimura T, Miyamoto S (2014) Aortic valve replacement for aortic regurgitation with rare left ventricular non-compaction. Ann Thorac Cardiovasc Surg 20:76–79

Werner M, Andersson R, Olaison L et al (2003) A clinical study of culture-negative endocarditis. Medicine 82:263–273
Ethics declarations
Interessenkonflikt
S. Hipp, W. von der Emde, C. Kulke, M. Schlotter, J. Schmidt, J. Kikhney, A.G.M. Hopf, A. Moter, E. Eszlari, W. Eichinger und M. Hinterseer geben an, dass kein Interessenkonflikt besteht.
Für diesen Beitrag wurden von den Autoren keine Studien an Menschen oder Tieren durchgeführt. Für die aufgeführten Studien gelten die jeweils dort angegebenen ethischen Richtlinien. Für Bildmaterial oder anderweitige Angaben innerhalb des Manuskripts, über die Patienten zu identifizieren sind, liegt von ihnen und/oder ihren gesetzlichen Vertretern eine schriftliche Einwilligung vor.
Additional information
Redaktion
H. Haller, Hannover (Schriftleitung)
B. Salzberger, Regensburg
C.C. Sieber, Nürnberg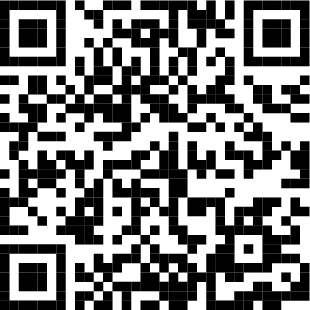 QR-Code scannen & Beitrag online lesen
About this article
Cite this article
Hipp, S., von der Emde, W., Kulke, C. et al. Rezidivierende intrazerebrale Blutungen bei einer 24-jährigen Patientin. Internist 63, 103–109 (2022). https://doi.org/10.1007/s00108-021-01157-z
Accepted:

Published:

Issue Date:

DOI: https://doi.org/10.1007/s00108-021-01157-z
Schlüsselwörter
Keywords