Zusammenfassung
Die chronische Pankreatitis ist durch rezidivierende Entzündungsschübe gekennzeichnet. Die Diagnosestellung basiert auf dem Nachweis pathognomonischer morphologischer Veränderungen durch ultraschallbasierte Methoden sowie durch Computer- und Magnetresonanztomographie. Die Bildgebung spielt zudem eine tragende Rolle für die Differenzialdiagnostik bei Komplikationen der Erkrankung sowie für das Monitoring von Risikopatienten. Dieser Beitrag stellt die leitliniengerechte Anwendung bildgebender Verfahren bei chronischer Pankreatitis vor.
Abstract
Chronic pancreatitis is characterized by recurrent inflammatory episodes. The diagnosis is based on the detection of pathognomonic morphological alterations by ultrasound-based methods as well as computed tomography and magnetic resonance imaging. In addition, imaging techniques play an important role for the differential diagnostics of potential complications in patients with chronic pancreatitis and for regular monitoring of patients with increased cancer risk. This article summarizes the current guideline recommendations for medical imaging procedures in chronic pancreatitis.
Access options
Buy single article
Instant access to the full article PDF.
USD 39.95
Price includes VAT (USA)
Tax calculation will be finalised during checkout.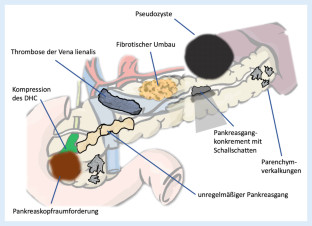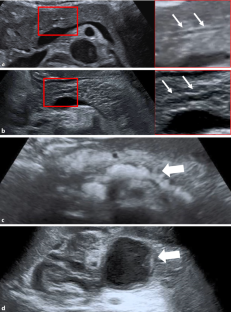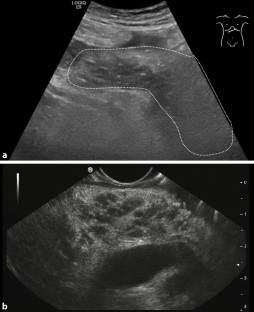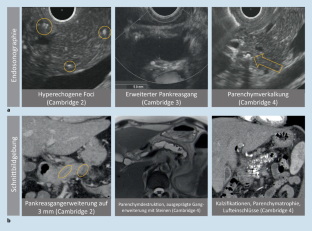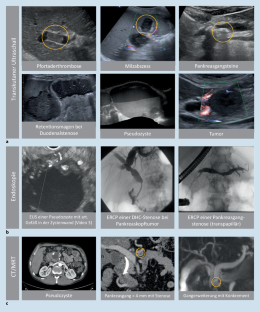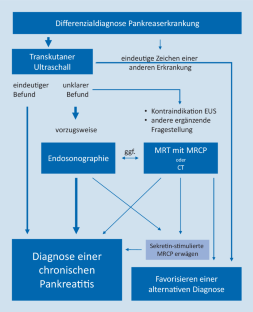 Literatur
1.

Bagul A, Siriwardena AK (2006) Evaluation of the Manchester classification system for chronic pancreatitis. JOP 7:390–396

2.

Beyer G, Hoffmeister A, Michl P et al (2021) S3-Leitlinie Pankreatitis. Leitlinie der Deutschen Gesellschaft für Gastroenterologie, Verdauungs- und Stoffwechselkrankheiten (DGVS). In press. Pre-Print: https://www.dgvs.de/wp-content/uploads/2021/09/Leitlinie-LL-Pankreatitis_final_07.09.21.pdf (dgvs.de). Zugegriffen: 11 Sep 2021

3.

Beyer G, Habtezion A, Werner J et al (2020) Chronic pancreatitis. Lancet. https://doi.org/10.1016/S0140-6736(20)31318-0

4.

Catalano MF, Sahai A, Levy M et al (2009) EUS-based criteria for the diagnosis of chronic pancreatitis: the Rosemont classification. Gastrointest Endosc 69:1251–1261. https://doi.org/10.1016/j.gie.2008.07.043

5.

Ekbom A, McLaughlin JK, Karlsson BM et al (1994) Pancreatitis and pancreatic cancer: a population-based study. J Natl Cancer Inst 86:625–627. https://doi.org/10.1093/jnci/86.8.625

6.

Engjom T, Pham KDC, Erchinger F et al (2019) Good agreement between transabdominal and endoscopic ultrasound of the pancreas in chronic pancreatitis. Ultraschall Med 40:609–617. https://doi.org/10.1055/a-0583-8254

7.

Grenacher L, Seidensticker M, Schreyer AG et al (2021) Guideline-based diagnosis of pancreatitis. Radiologe. https://doi.org/10.1007/s00117-021-00847-x

8.

Hocke M, Braden B, Jenssen C, Dietrich CF (2018) Present status and perspectives of endosonography 2017 in gastroenterology. Korean J Intern Med 33:36–63. https://doi.org/10.3904/kjim.2017.212

9.

Hoß KF, Attenberger UI (2021) Klassifikation der Pankreatitis. Radiologe. https://doi.org/10.1007/s00117-021-00855-x

10.

Issa Y, Kempeneers MA, van Santvoort HC et al (2017) Diagnostic performance of imaging modalities in chronic pancreatitis: a systematic review and meta-analysis. Eur Radiol 27:3820–3844. https://doi.org/10.1007/s00330-016-4720-9

11.

Keim V (2015) Chronische Pankreatitis – Update 2015. Gastroenterol Up2date 11:243–259

12.

Löhr JM, Dominguez-Munoz E, Rosendahl J et al (2017) United European Gastroenterology evidence-based guidelines for the diagnosis and therapy of chronic pancreatitis (HaPanEU). United European Gastroenterol J 5(2):153–199

13.

Overbeek KA, Levink IJM, Koopmann BDM et al (2021) Long-term yield of pancreatic cancer surveillance in high-risk individuals. Gut. https://doi.org/10.1136/gutjnl-2020-323611

14.

Hoß KF, Attenberger UI (2021) Klassifikation der Pankreatitis. Radiologe 61:524–531. https://doi.org/10.1007/s00117-021-00855-x

15.

Rösch T (2006) State of the art lecture: endoscopic ultrasonography: training and competence. Endoscopy 38(Suppl 1):S69–S72. https://doi.org/10.1055/s-2006-946658

16.

Sarner M, Cotton PB (1984) Classification of pancreatitis. Gut 25:756–759. https://doi.org/10.1136/gut.25.7.756

17.

Schneider A, Löhr JM, Singer MV (2007) The M‑ANNHEIM classification of chronic pancreatitis: introduction of a unifying classification system based on a review of previous classifications of the disease. J Gastroenterol 42:101–119. https://doi.org/10.1007/s00535-006-1945-4

18.

Seicean A, Tantău M, Grigorescu M et al (2006) Mortality risk factors in chronic pancreatitis. J Gastrointestin Liver Dis 15:21–26

19.

Seitz K (2016) Pankreas. In: Seitz K, Braun B (Hrsg) Sonografie kompetent. Von der Indikation zur Interpret. Thieme, Stuttgart, S 183–213

20.

Sidhu PS, Brabrand K, Cantisani V et al (2015) EFSUMB guidelines on interventional ultrasound (INVUS), part II—diagnostic ultrasound-guided interventional procedures (long version) TT. Ultraschall Med 36:E15–E35. https://doi.org/10.1055/s-0035-1554036

21.

Sidhu PS, Cantisani V, Dietrich CF et al (2018) The EFSUMB guidelines and recommendations for the clinical practice of contrast-enhanced ultrasound (CEUS) in non-hepatic applications: update 2017 (short version). Ultraschall Med 39:154–180. https://doi.org/10.1055/s-0044-101254

22.

Swensson J, Zaheer A, Conwell D et al (2021) Secretin-enhanced MRCP: how and why—AJR expert panel narrative review. AJR Am J Roentgenol 216:1139–1149. https://doi.org/10.2214/AJR.20.24857

23.

Umans DS, Rangkuti CK, Sperna Weiland CJ et al (2020) Endoscopic ultrasonography can detect a cause in the majority of patients with idiopathic acute pancreatitis: a systematic review and meta-analysis. Endoscopy 52:955–964. https://doi.org/10.1055/a-1183-3370

24.

Wan J, Ouyang Y, Yu C et al (2018) Comparison of EUS with MRCP in idiopathic acute pancreatitis: a systematic review and meta-analysis. Gastrointest Endosc 87:1180–1188.e9. https://doi.org/10.1016/j.gie.2017.11.028

25.

Worlicek HBN (2017) Der BNG informiert: Trotz allem eine geschätzte Methode. Z Gastroenterol 55:518–520
Ethics declarations
Interessenkonflikt
V. Blank erhielt Reisekostenerstattungen von Canon Medical Systems, Niederlande. Er erhielt Vortragshonorare von Falk Foundation e.V. und SonoNetz Leipzig e.V. T. Karlas erhielt Forschungsförderung von Echosens, Canon Medical Systems und Siemens Healthineers. Er erhielt Vortragshonorare von Jazz Pharmaceuticals, der Falk Foundation e. V. und SonoNetz Leipzig e. V. H. Gößmann gibt an, dass kein Interessenkonflikt besteht.
Für diesen Beitrag wurden von den Autoren keine Studien an Menschen oder Tieren durchgeführt. Für die aufgeführten Studien gelten die jeweils dort angegebenen ethischen Richtlinien.
Additional information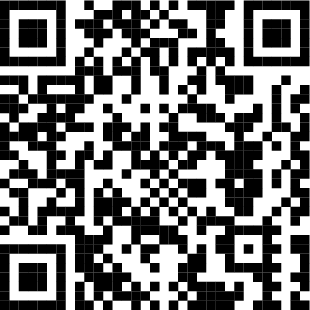 QR-Code scannen & Beitrag online lesen
Redaktion
Markus M. Lerch, München
Joachim Mössner, Leipzig
Supplementary Information
Video 1 und 2: Diagnostikbeispiel eines Patienten mit chronischer Pankreatitis. Im transkutanen Ultraschall (Video 1) erscheint das Organ inhomogen, Details können aber nicht abgegrenzt werden. Der endoskopische Ultraschall (Video 2) stellt die inhomogene Parenchymtextur (Cambridge 2) deutlich besser dar.
Video 3: Endoskopischer Ultraschall einer Pankreaspseudozyste mit arteriellem Gefäß in der Zystenwand
About this article
Cite this article
Blank, V., Gößmann, H. & Karlas, T. Bildgebende Diagnostik bei chronischer Pankreatitis. Internist 62, 1015–1024 (2021). https://doi.org/10.1007/s00108-021-01156-0
Accepted:

Published:

Issue Date:
Schlüsselwörter
Chronische Pankreatitis/Komplikationen

Chronische Pankreatitis/Klassifikation

Transabdomineller Ultraschall

Computertomographie

Endoskopischer Ultraschall
Keywords
Pancreatitis, chronic/complications

Pancreatitis, chronic/classification

Ultrasonography, transabdominal

Tomography, X‑ray, computed

Endosonography